Your Local REALTOR®: Justin Havre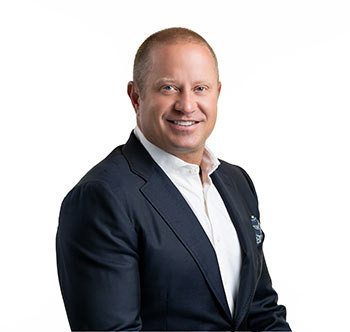 Justin Havre is the Team Lead at the award-winning The Justin Havre Real Estate Team. An advisor for over 18 years, he has been at the forefront of the real estate industry in Calgary and surrounding areas, earning recognition as a visionary and trailblazer in online real estate marketing. He is widely known as the Calgary advisor of choice by home sellers and the preferred partner of local and out-of-province home buyers.
Justin's expertise in strategic sales and marketing led to the creation of the renowned websites CalgaryHomes.ca and Calgary.com, two of the largest and most frequented online marketplaces for Calgary real estate. His commitment to innovation, ethical values, and unparalleled client service has been unwavering. Since 2014, Justin has actively recruited and nurtured the best and brightest in the Canadian real estate industry. Under his leadership, a formidable team of over 60 trusted and seasoned advisors achieved a remarkable sales volume of nearly $1 billion in 2021, setting new records.
Send me an email or call or text (403) 217-0003 if you're considering Calgary real estate. Meet my team of top-performing Calgary real estate agents. We're here, at your service, to help you buy or sell your home.
We Know Calgary
Why Work With Us?
My strong drive for excellence, my passion to learn continuously, and my desire to enhance my education are important factors in my success. My success is also due to always using the latest technology to inform and communicate with my clients and friends. I'm always connected — whether from my iPhone, laptop, or my office computer. These modes of communication allow me to serve my clients more effectively and give myself a clear advantage when it comes to locating and marketing new homes.
The Justin Havre Real Estate Team with eXp Realty: The Benefits
24-hour Internet notifications as soon as properties that meet your needs enter the market
Full access to the search listing on the Calgary Board's MLS® System and JustListed properties
24-hour support in your home search through my dedicated office staff
Full benefit of my understanding of the Calgary real estate market, the current trends, and market conditions
Access to sophisticated marketing techniques and search technologies
Good lines of communication, whether it be in person, via email, or on the phone
Objective advice and information
A strong negotiator
Learn more about how I serve Calgary home buyers as a top Calgary real estate agent. If you're thinking of selling, you will find my Calgary Sellers' Guide of use.
The Justin Havre Real Estate Team with eXp Realty: Top Agents
Meet my team of professional real estate agents, all of whom are Real Estate Associates. Find an agent whose background and market specialties will best meet your needs. If you're ready to house-hunt, see our featured Calgary properties below.
---