Cost of Living in Alberta: 10 Things to Know About Alberta's Cost of Living [2024]
Posted by Justin Havre on Thursday, February 23, 2023 at 12:19:55 PM
By Justin Havre / February 23, 2023
Comment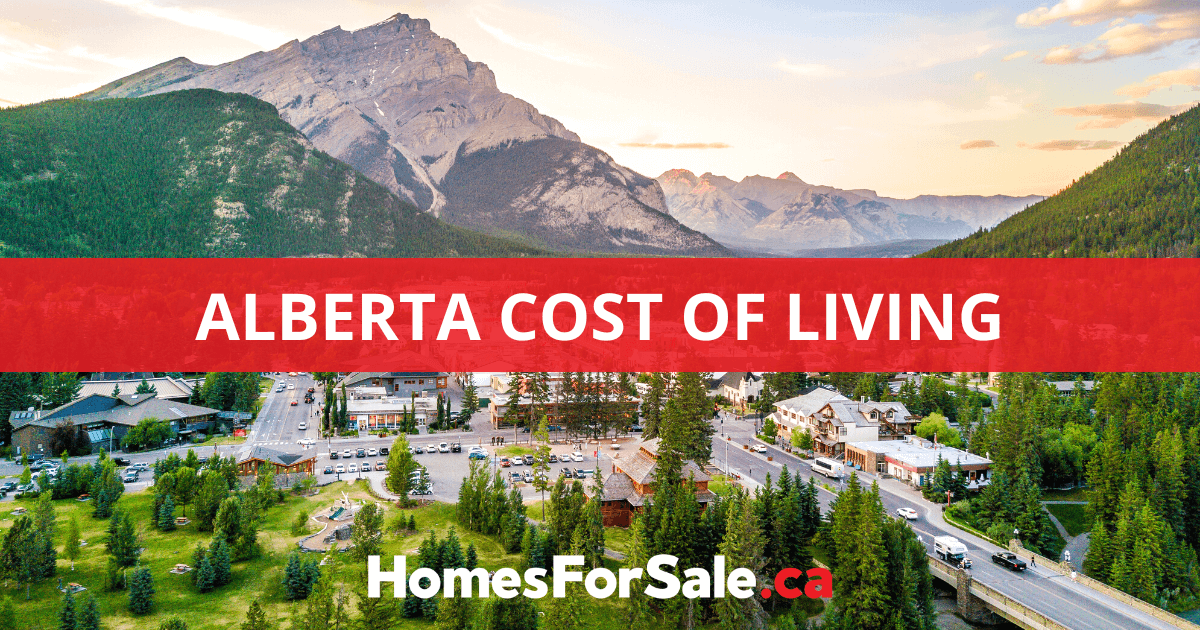 Alberta is Canada's fourth most populous province, home to nearly 4.4 million people. It's known for its wild landscapes, with the Rocky Mountains, boreal forest, and grassland prairies providing plenty of outdoor recreation. The oil and gas industry is a significant driver of the provincial economy, with Alberta having the third most oil reserves of any country in the world.
But how much does it cost to live here? How does it compare to other parts of Canada? And what should Albertans budget for? Here's a breakdown of the cost of living in Alberta.
Housing Costs in Alberta
Housing costs vary across Alberta, with home prices in urban cities like Edmonton and Calgary typically higher than in rural areas. The cost of rent also varies depending on location but generally remains more affordable than in larger cities like Toronto and Vancouver.
Median Home Price
The average home price in Alberta is $423,000, lower than the national average of $633,000. British Columbia and Ontario provinces had the most expensive median home cost of $907,000 and $830,000, respectively.
Homes for sale in Calgary, one of the most affordable cities in Alberta, range in price from $200,000 to upwards of $3 million, though luxury real estate may cost up to $8 million. Condos and townhouses, however, typically cost between $200,000 and $2 million.
In Edmonton, detached home prices can range from $200,000 to $2.5 million, with new construction condos and townhomes listed between $200,000 to $900,000. Luxury estates here, especially those with more than six bedrooms and bathrooms, may be listed between $2 million and $4 million.
Homes in suburban areas like Lethbridge, Red Deer, and Medicine Hat are usually more affordable than in the larger cities, with property prices ranging from $200,000 to $600,000.
Median Rent
The cost of renting an apartment or free-standing house in Alberta varies significantly based on size and location. Cosmopolitan cities like Calgary have some of the highest rental prices in the province, while smaller towns like Lethbridge and Leduc have more affordable options.
In Calgary, Alberta's costliest city for renters, detached properties and semi-detached townhomes in suburban communities like Diamond Cove and Cityscape can range from $2,000 to $5,000 per month. In downtown areas like East Village, West End, and the Design District, luxury high-rises typically charge between $1,200 for a studio to $2,600 for a three-bedroom apartment. Generally, a one-bedroom apartment in Calgary may cost around $1,100 per month, while a two-bedroom costs $1,355.
Median rent prices in Edmonton are lower than in Calgary: $879 for a studio, $1,038 for a one-bedroom, $1,270 for a two-bedroom, and $1,408 for a three-bedroom. Single-family homes are also usually available for rent in suburban neighbourhoods like Beacon Heights, Wild Rose, and Lansdowne, with rental rates between $1,800 and $2,500 per month for a two- to three-bedroom home.
In other Albertan towns like Red Deer and Airdrie, renting is far more affordable. Studios and one-bedrooms are typically listed below $1,000 per month, while two- and three-bedrooms range from $1,300 to $1,600 monthly, making them excellent options for Albertans who want to live near Edmonton within an affordable budget.
Utilities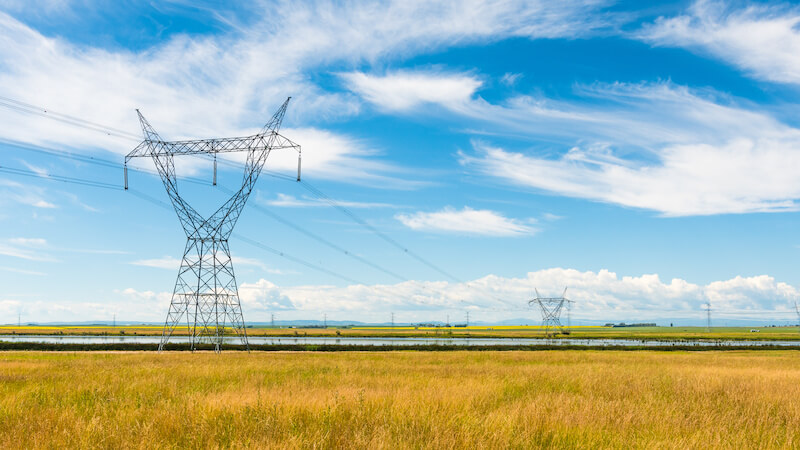 The average monthly cost of utilities, including electricity, water, and natural gas, hovers around $350 in Alberta. Other expenses, such as phone, cable, and internet services, cost an additional $100 to $150 per month.
Here's a monthly cost breakdown of estimated utilities and services in Alberta from most to least expensive:
Heating gas: $185
Electricity: $100
Internet: $75
Water: $50
Cable: $25
Phone: $25
This brings Alberta's average cost of utilities to around $460 per month. It's important to note these costs depend on the size of the home, utility usage, and service plan selection. For instance, internet plans in Calgary, Edmonton, and other Albertan cities can start from as low as $40 per month for basic services to $100 or more for faster speeds and larger data packages. The same goes for cell phone plans, as prices may range from $15 to $85, depending on the plan and data usage.
Food Prices in Alberta
The cost of groceries like dairy, bread, meats, fruits, and vegetables varies depending on the individual's consumption and lifestyle habits. Additional factors include the market cost of ingredients, location, and household size. Meals out and other food-related expenses, which include coffee beverages, snacks, etc., also contribute to the cost of living in Alberta.
Let's examine what to expect when shopping for groceries and dining out in Alberta.
Groceries
The average cost of essential grocery items is around $150 per week for a household of two. This cost covers staples like milk, eggs, and yogurt, with organic and specialty ingredients costing more. Prices may also vary from store to store, with Save-On-Foods and Co-op offering cost-effective options.
Restaurants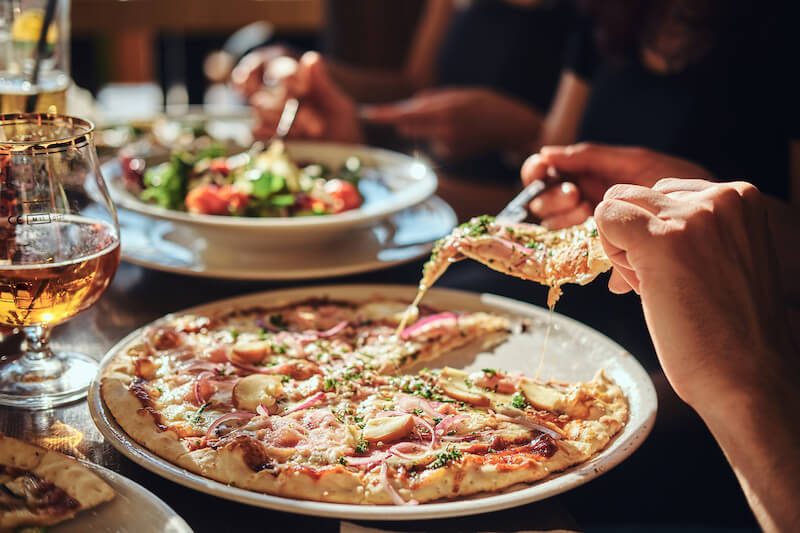 On average, Albertans spend approximately $275 per month to satisfy their culinary cravings, not including snacks and coffee.
Eating out in Alberta is generally more expensive than cooking at home, with meals ranging between $15 and $30 per person at a mid-range restaurant and $30 to $80 at a fine dining establishment. Comparatively, casual spots like Tim Horton's and Jollibee cost around $6 to $12 per meal.
Popular restaurants throughout Alberta include Eden at the Rimrock Resort Hotel in Banff, Storm Mountain Lodge also in Banff, Oxbow and La Brezza in Calgary, and Clementine in Edmonton. The Banff locations are on the pricier side of the spectrum due to their destination-driven appeal, luxe atmosphere, and farm-to-table fare. Each offers three- to five-course meals ranging from $120 to $175.
In Calgary, Oxbow's eclectic dishes and La Brezza's pasta servings cost between $20 and $50 per person. Prices at Edmonton's Clementine are comparable, with small plates and platters costing between $18 and $48.
Transportation Costs in Alberta
Gas prices, car insurance rates, and public transit fees are all key components of Alberta's living costs. Gas prices vary from city to city, with Calgary's and Edmonton's per-litre cost around $1.32 while Fort McMurray's rates jump to $1.40. These rates are lower than Toronto's $1.52 cost per litre and Vancouver's $1.81.
On average, the cost of car insurance in Alberta is approximately $110 per month or $1,316 annually. These numbers make Alberta's cost of car insurance the third highest in Canada by province. British Columbia and Ontario rank higher, with yearly cost estimates of $1,832 and $1,505, respectively. The most inexpensive areas are Quebec and Prince Edward Island, with cost estimates of $717 and $816 per year.
Adults in Calgary and Edmonton pay $3.60 and $3.50 for a single public transportation ride. A monthly pass for the Edmonton Transit System is $100 and offers access to the city's bus and light rail lines. In Calgary, a monthly pass costs $112 for adults and provides access to more transit options, including c-Train and rapid bus services.
Health Care Costs in Alberta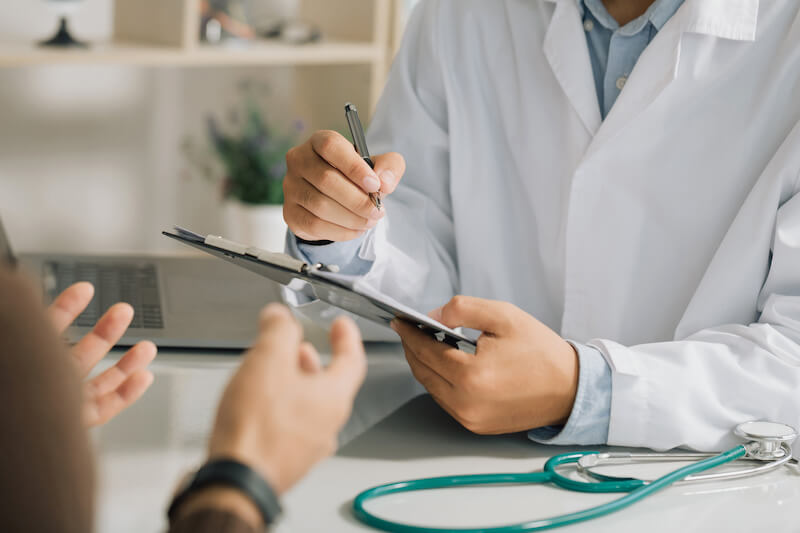 Residents eligible for the Alberta Health Care Insurance Plan (AHCIP) can receive full coverage for necessary physician services and certain dental and oral surgical procedures. To qualify, an individual must have legal rights to reside in Canada and be committed to physically living in Alberta for a minimum of 183 days within any 12-month period.
Some of the medical services covered by AHCIP include:
Medically necessary diagnostic testing and treatments
Hospital services such as x-rays, lab tests, and in-patient care
Oral and maxillofacial (jaw-related) surgery services
Psychiatric care and counselling services
Emergency medical transportation
The AHCIP does not cover routine dental care such as cleanings, fillings, and wisdom teeth extractions, so Albertans requiring these procedures must cover the costs out of pocket or acquire private insurance. Estimates for these services can range from $150 to $300 for a single filling to $1,000 for a more complex procedure such as a root canal.
Private insurance providers in Alberta include Alberta Blue Cross, Manulife, and Green Shield Canada.
Alberta Childcare Costs
There is no universal entitlement to a childcare space in Alberta, meaning parents and guardians are responsible for paying the total cost of care. The province's licensed full-day child care centres may cost between $700 and $1,500 monthly per child, depending on the location, hours, and type of care. Groups are typically divided into age categories, including infants (ages 0-18 months), toddlers (18 to 30 months), and preschoolers (2.5 to 5 years), with infants costing the most and preschoolers costing the least.
Of the 10 provinces and three territories, Alberta's median monthly fee for infant care is near the top at $1,300 in Calgary. By comparison, Quebec and Manitoba have some of the lowest costs for infant care, at $181 and $651, respectively. Ontario is the most expensive, with monthly rates nearing $2,000.
Those seeking to reduce the cost of child care can apply for Alberta's Child Care Subsidy Program. Examples of subsidy types include $644 per 100 hours of facility-based care for those earning $0 to $49,000 and a flat rate of $125 per month for all income brackets and children in all age groups.
Alternatively, parents can turn to nanny services for at-home care, with rates averaging $18 per hour or $2,000 per month.
Entertainment Prices in Alberta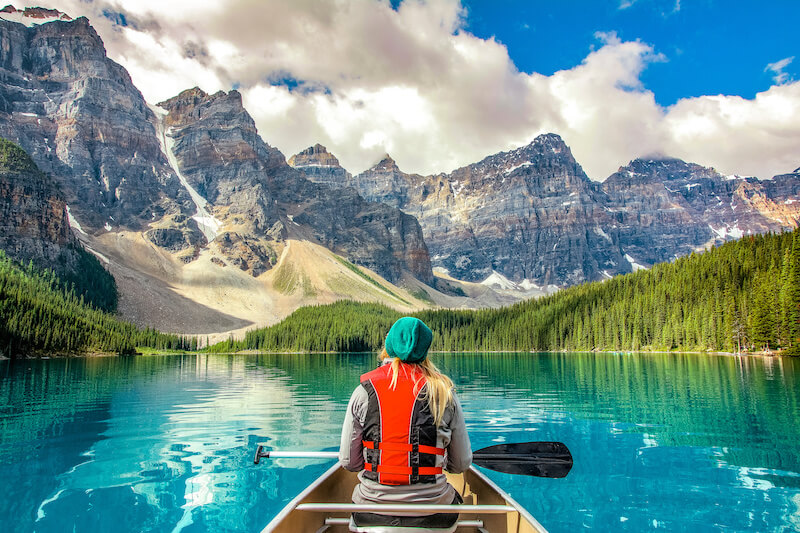 Albertans pay some of the country's lowest taxes, partly due to the absence of provincial sales and payroll taxes. With some extra dollars to spend, they can take advantage of the province's unique entertainment offerings, from ski trips in Banff to shopping trips in Edmonton.
An adult day pass at Banff National Park, for instance, costs about $10.50 and provides access to some of Canada's most stunning natural scenery. The park partners with SkiBig3, allowing visitors to save up to 25% on day lift tickets and bundle packages. Some peak-season deals are valued at $450 and include a three-day pass with free ski shuttles, multi-resort access and discounts for ski or snowboard rentals.
In Edmonton, shoppers flock to Canada's largest shopping center: the West Edmonton Mall. It's home to the world's tallest indoor roller coaster, the largest indoor lake, and approximately 800 stores and services. Multi-Play Passes are available for all-day access to the water park, ice rink, and other amusements, starting at $169 per person for a two-day pass.
Another popular attraction is the Calgary Stampede, a 10-day event in July featuring rodeo shows, live music, and a carnival. A two-day "Thrill Package" costs about $325 per person and includes admission to the Grandstand Show, Rodeo, and Stampede Park.
Other average costs for entertainment in Alberta include:
Movie ticket: $12.50
Bowling: $6.50 to $12 per person
Ice skating: $10 to $15 per day
Concert ticket: $120
YMCA membership: $30 to $35 bi-weekly
Average Salary in Alberta
The median yearly salary in Alberta is approximately $69,000, or an average hourly rate of $33, while the median household income is roughly $125,000. Medical professionals such as nurses, doctors, and pharmacists are among the highest paid in the province, with annual salaries ranging from $90,000 to $140,000.
Jobs that pay around the average yearly salary in Alberta include:
Accommodation manager
Air traffic controller
Aircraft mechanic
Technical writer
Biological technician
Landscape architect
Court officer
Crane operator
The minimum wage in Canada varies per province, with Alberta set at $15 per hour since October 1, 2018. In comparison, Saskatchewan, which includes the cities of Saskatoon and Regina, has a minimum wage of $13 per hour. British Columbia, Ontario, and Manitoba have minimum wages of $15.65, $15.50, and $13.50 per hour, respectively.
Alberta's government levies a personal income tax of 10% on the first $134,238 of taxable income. There are four additional tax brackets of 12%, 13%, 14%, and 15% for higher-income earners.
Through Alberta's Recovery Plan, the government has taken rapid action to economically stimulate local businesses by cutting Corporate Income Tax rates from 12% to 8%. The plan is to make a positive lasting impact on small-to-medium-sized business owners and spur job creation. Known as the Job Creation Tax Cut, it was implemented on July 1, 2020.
Final Thoughts on The Cost of Living in Alberta
Alberta's overall cost of living is comparable to some of Canada's largest provinces by population, including Ontario and British Columbia. However, Albertans have the advantage of no provincial sales or payroll taxes, housing options typically more affordable than in other provinces, and cost-effective entertainment options. As a result, Alberta offers cost-conscious individuals an opportunity to make the most of their income and experience all the province offers. With government initiatives such as the Job Creation Tax Cut and other savings for those residing in Alberta, the cost of living here can motivate those considering a move to the province.