Alberta Economy: Major Industries & Top Employers in Alberta [2024]
Posted by Justin Havre on Monday, March 13, 2023 at 10:51:50 AM
By Justin Havre / March 13, 2023
Comment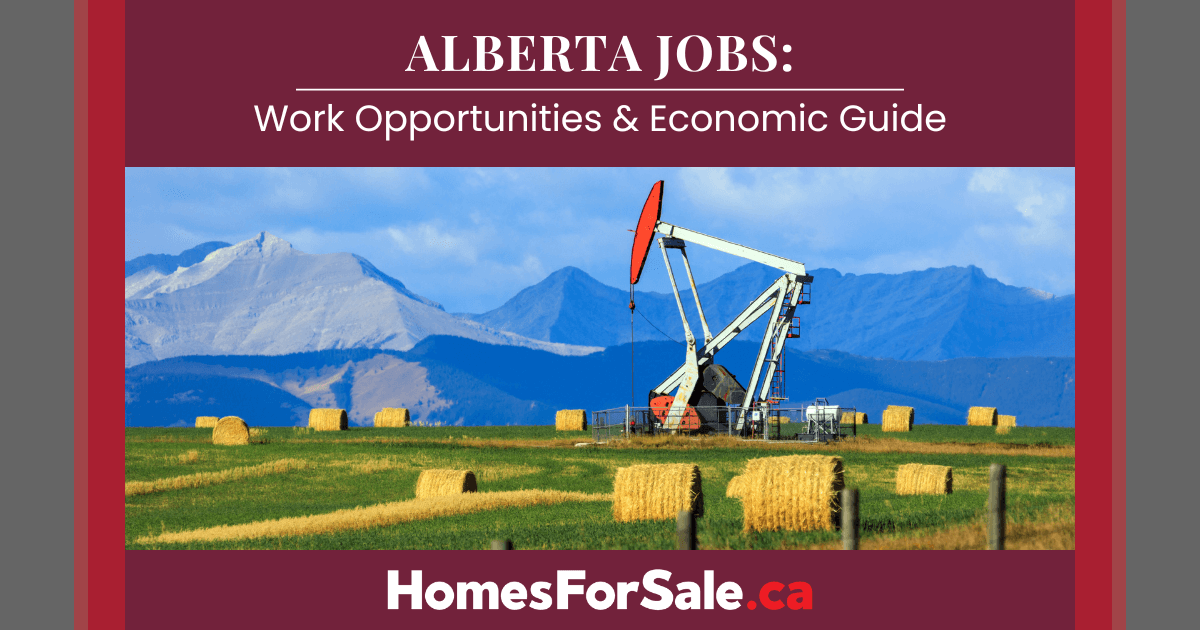 If moving to Alberta is in the cards, knowing some facts about its local economy will be helpful for job seekers. Industries ranging from energy to tourism thrive in Alberta, and its economy's growth outpaces the national average, resulting in many rewarding career opportunities.
Overall, the province promises residents a high standard of living. Here's what to know about Alberta's economy before relocating here.
Top Employers in Alberta
With so many industries thriving in Alberta, many excellent employers offer rewarding job opportunities to residents all over the province. They're creating new jobs all the time, too, adding about 5% more options every year.
Inter Pipeline Ltd. is a leader in the energy sector, known for storing, processing, and transporting petroleum products. In finance, Alberta Investment Management Corporation manages investments for dozens of clients. Engineering opportunities abound at Fluor Canada, which has provided engineering, procurement, and construction services for over 100 years.
Additional Large Companies in Alberta
Alberta Health Services
Shaw Communications
Suncor
Precision Drilling
Telus
Most In-Demand Jobs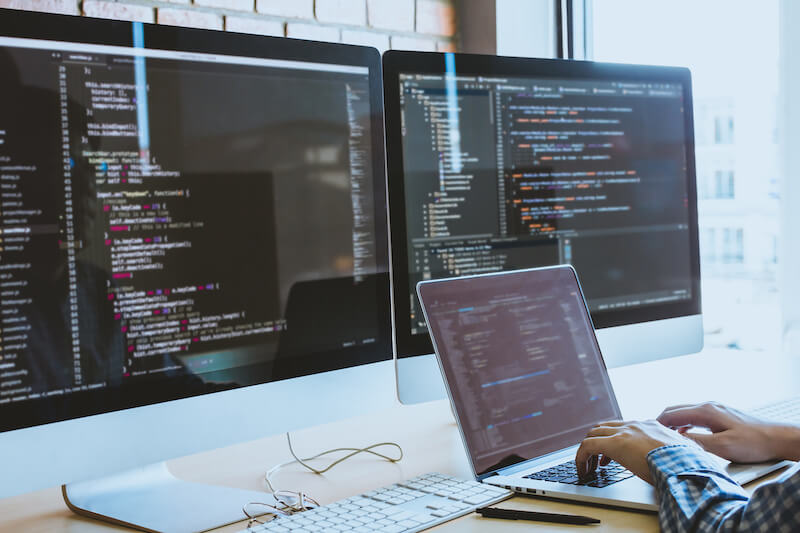 As their innovations drive growth, local tech companies offer some of the most in-demand jobs in Alberta. The resulting technologies have attracted the attention of venture capitalists interested in supporting the next phase of economic growth.
Leaders in this space include Parvus Therapeutics, Benevity, and Alberta Machine Intelligence Institute. They employ research scientists, software developers, project managers, cloud computing specialists, and other tech professionals to further their key developments.
Benevity alone employs over 650 people, helping further the efforts of non-profits through their corporate purpose software.
The digital economy grew by 18% in just two years and will likely continue on that trajectory for the foreseeable future. The field could add nearly 20,000 jobs annually to the Alberta economy at this rate.
Starting a Business in Alberta
Alberta is a fantastic place to launch and grow a company. The supportive community and small business resources create a friendly environment for startups and companies relocating to the area. There are also many cities in Alberta with low property taxes for companies to call home.
As for small business resources, grants, tax credits, and many other programs are ready to help business owners launch and grow their enterprises. The programs change yearly, but most focus on helping businesses interested in improving job education and technology.
Popular programs helping small businesses in Alberta include:
Alberta Export Expansion Program
Film and Television Tax Credit
Métis Entrepreneurs' Assistance Program
Self Employment Program
Some non-profit organizations are built around helping small business owners start their companies, like Business Link, Startup Canada, and Alberta Enterprise.
Alberta Economy Facts & Figures
More than 2.4 million people are employed across Alberta. While most positions are full-time, over 400,000 part-time jobs are filled at any time.
Industries with the most workers are healthcare and social assistance, retail trade, construction, and professional, scientific, and technical services. Except for retail trade, these industries are always adding jobs. Industries with the least workers include utilities, forestry and logging, and wholesale trade. Agriculture, wholesale trade, information, culture, and recreation are the industries showing the most growth.
Earnings are also on the rise. Alberta residents saw a 3.8% increase in their weekly wages, going from an average of $1,236 per week in 2021 to $1,283 weekly in 2022. The average annual income is about $65,000, while household income levels are in the $130,000 range. To earn that amount each year, workers make about $37 per hour and work full-time. The average wage for the province is about 20% higher than the rest of the nation.
Those just starting their careers can expect to make at least the minimum wage of $15 per hour. Alberta has an average tax rate of 9.42% and a marginal tax rate of 25%, though the highest earners pay 33% of their income for federal taxes and 15% for provincial taxes.
The current unemployment rate in Alberta is 5.8%, on par with the national average.
Alberta Industries
Alberta's diverse landscape allows so many great industries to thrive. Companies in the energy, forestry, innovation and technology, tourism, and financial service industries excel.
In the energy sector, companies look toward the Athabasca oil sands for endless opportunities to grow and thrive. Near Fort McMurray, these tar sand deposits allow companies to extract crude oil and process it into various beneficial products.
Multiple companies work on this mission, including Suncor Energy, Canadian Natural Resources, Husky Energy, Encana Corporation, and Nexen-CNOOC. Together, these companies produce over two billion barrels of oil daily, helping fulfill the province's energy needs and beyond.
The forested lands across Northern Alberta are filled with softwood trees that drive the success of the forestry industry. These trees are perfect for creating plywood, oriented strand board, and tons of different cuts of lumber. Nearby plants produce newsprint and bleached wood pulp. All these products go a long way in helping businesses in other industries produce quality products at a steady rate.
The agriculture industry provides ample opportunities to build a successful business as well. Alberta farmers help the province remain the leading barley, wheat, canola, and dry peas producer. Cattle are big business, too, totalling over 1.6 million heads of beef cattle. Additionally, more than 500 dairy farms provide residents with 835 million litres of milk annually.
As the city of Calgary, Edmonton, and the other major cities expand, the growth of the tourism industry has accelerated. More than 35 million people visit Alberta each year, bringing over $8 billion to local restaurants, shops, hotels, and attractions. Taxes on products and services are added to federal, provincial, and local governments, helping support infrastructure improvements, social programs, and more.
Top Industries in Alberta
Agriculture, Forestry & Fishing
Resources & Power
Manufacturing
Services, Labour & Taxation
Transportation & Telecommunications
Tourism
Planning to Move to Alberta Soon?
Although this data paints a picture of Alberta's healthy economy, it's only one piece of the puzzle. Moving to a brand-new locale can prove challenging without enough working knowledge about a place overall. Combine your initial perceptions of seeing Alberta in person with the data to evaluate if the province offers your desired living experience.