8 Best Edmonton Neighbourhoods: Best Places to Live in Edmonton
Posted by Justin Havre on Wednesday, February 22, 2023 at 11:57:05 AM
By Justin Havre / February 22, 2023
Comment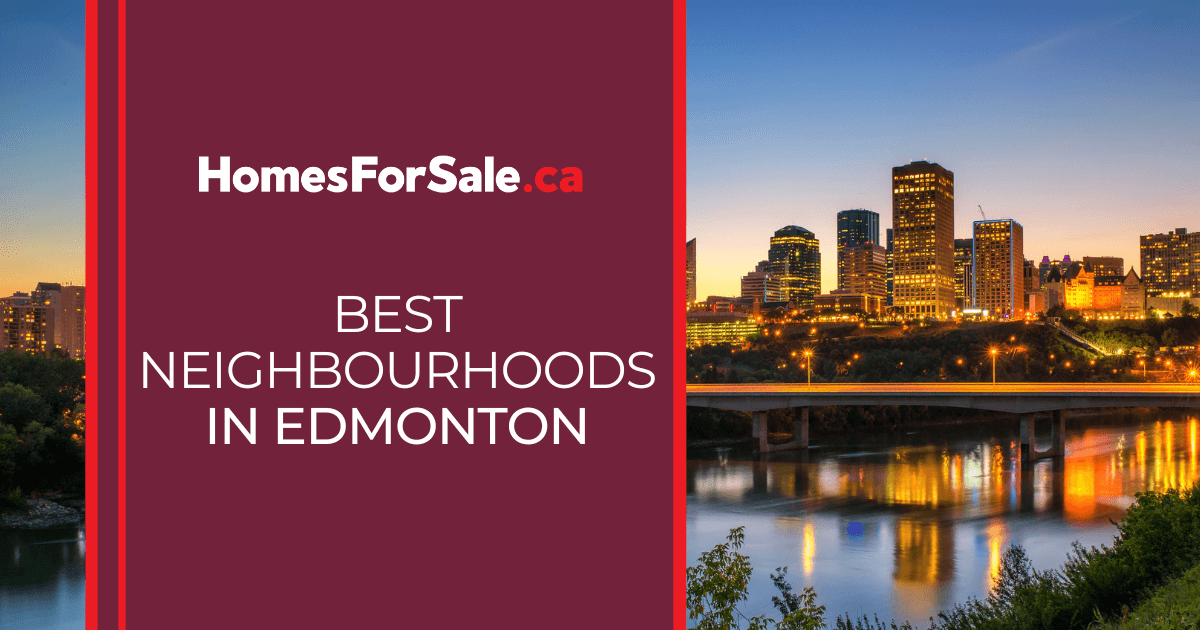 Living in one of Edmonton's best neighbourhoods means having convenient access to dozens of exciting events throughout the year. Alberta's capital city offers many other benefits, including museums, academic institutions, North America's second-largest mall, and much more. For those looking into moving here, Edmonton has various neighbourhoods available, and it's among the most affordable cities in Alberta. From historic communities to areas bustling with nightlife, there's an ideal neighbourhood for anyone moving to Edmonton.
Windermere
Nestled between the North Saskatchewan River and Highway 216, Windermere offers a good mix of natural surroundings and easy ways to commute or travel. This southwestern neighbourhood is known for providing many opportunities to stay active and enjoy the great outdoors. The Movati Athletic fitness club offers exercise classes, spas, pools, and state-of-the-art equipment. Windermere Golf and Country Club has a golf course that provides scenic river views, while Brandy's Landing offers a hiking area for those who want to get up close to nature.
Windermere also has shops and dining right in the community, including The Shoppes at Windermere South and Buco Pizzería and Vino Bar. Neighbourhood events such as ICEFest, car shows, and health and wellness expos occur yearly.
Homebuyers have many options, including new construction condos and older single-family houses. Luxury homes are also available in some areas. From one-bed, one-bath condos to four-bed, four-bath houses, Windermere offers housing to fit any budget. The neighbourhood's western side provides housing close to the river, and eastern homes are within walking distance of stores and other amenities.
Windermere Amenities
River Ridge Golf and Country Club
Real Canadian Superstore Windermere Way
Greater Windermere Community League Snow Bank Rink
Windermere Crossing
Flame and Barrel
Ritchie
Ritchie in southern Edmonton is a neighbourhood known for its nightlife scene and notable amenities. The northwestern area of the community is within walking distance of several nightclubs in neighbouring Strathcona. Ritchie is also right across the river from downtown Edmonton. Ritchie Market at 76th Avenue and 96th Street features shops and dining, including cafes and Blind Enthusiasm Brewing Company.
Not far from the market is Ritchie Community League, which offers a community hall, skating rink, soccer, book club, bridge club, and other community activities. For outdoor enthusiasts, especially those who enjoy cycling, Ritchie is close to Mill Creek Ravine and its mountain bike paths. Plus, the North Saskatchewan River is just minutes away for other outdoor activities.
Homebuyers looking in Ritchie will find primarily single-family houses. However, some duplexes, townhouses, and condos are also available. While the average home in Ritchie has three bedrooms and two baths, larger homes with five or more bedrooms can be found in some areas. Homes in the northern half of Ritchie are closer to the nightlife scene, downtown, and Strathcona. On the southern side, homes are closer to the market and ravine.
Ritchie Amenities
Ritchie Park
Barb and Ernie's Old Country Inn
Farrow Ritchie
The Grindstone Comedy Theatre and Bistro
Cat Cafe on Whyte
Humpty's Big Plate Diner
Blue Chair Cafe
ACE Coffee Roasters
Strathcona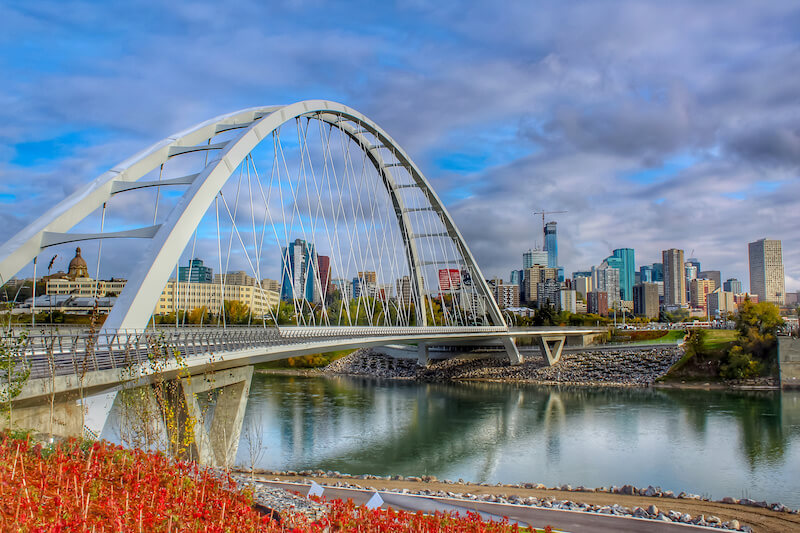 Strathcona combines historic charm with a strong eclectic and artistic vibe. This neighbourhood sits across the North Saskatchewan River from downtown Edmonton. Within its borders, it offers multiple amenities, including specialty boutiques, entertainment venues, pubs, and more. Many of these are on or near Whyte Avenue, which serves as the heart of the community. Old Strathcona Farmer's Market is an indoor market open all year round where residents can stock up on locally grown food.
For outdoor activities, Strathcona Park offers cross-country skiing, downhill skiing, trail running, hiking, mountain biking, and tobogganing. Nellie McClung Park, located just over the northwestern border of Strathcona, provides hiking trails and beautiful views of the river at Yurinatus Lookout and other spots.
As a historic area, Strathcona has many older single-family houses, including bungalows and cottage-style houses. New construction homes can be found here also. Condos and townhomes in Strathcona are mainly located in the northern part of the community, close to the river. Single-family homes in the southern part of the neighbourhood provide easy access to the amenities along Whyte Avenue.
Strathcona Amenities
Route 99 Diner
Fumaca Brazilian Steakhouse
Mill Creek Cafe
Light Horse Park
Strathcona Rail Community Garden
Margaret Martin Historic Willow House
O'Byrne's Irish Pub
Made By Marcus ice cream
Westridge
Westridge in southwestern Edmonton lies just north of the North Saskatchewan River. The neighbourhood's location between Patricia Ravine and Wolf Willow Ravine provides plenty of areas for residents to enjoy hiking and other outdoor recreation. With Wolf Willow Road being the only way in and out, the neighbourhood has a secluded feel. However, main roads like Highway 2 are just minutes away.
Westridge amenities are mainly parks and other outdoor areas. The community league offers local events throughout the year, an ice skating rink, tennis courts, and more. Stores and restaurants, including Pizza 73, can be found just outside the neighbourhood. Across the river, residents can explore a historic fort and streetcars at Fort Edmonton Park or watch a movie at Capitol Theatre.
Most homes in Westridge are single-family houses on spacious lots built in the 1970s and 1980s. Some of these homes back up to the ravines or river, providing picturesque views. Houses in Westridge typically have attached garages and three or more bedrooms. A few townhomes can also be found in the neighbourhood.
Westridge Amenities
Westridge Park
Wolf Willow Stairs
Westridge Wolf Willow Country Club
Westridge Wolf Willow Playground
Sorrentino's West
River Valley Capitol Hill
The River Valley neighbourhood offers proximity to Capitol Hill, the Seat of Provincial Government. Alberta Legislature Building and Federal Building, now known as the Queen Elizabeth II Building, are just minutes away. The neighbourhood offers many museums and other attractions, including the University of Alberta Museums. Edmonton Valley Zoo has over 350 animals from various habitats, including red pandas, reindeer, and camels. Several restaurants and stores in River Park include Rebel Food and Drink and COBS Bread Bakery.
The neighbourhood's location along the North Saskatchewan River provides many opportunities for outdoor recreation. MacKinnon Ravine Park has walking trails that offer stunning views. William Hawrelak Park, right across the river, offers biking and hiking trails, picnic sites, and an amphitheatre for live performances.
Most River Valley Capitol Hill homes are single-family detached houses built before 1960. Many homes have at least three bedrooms. Depending on the location within the area, some homes offer impressive views. Since most of the neighbourhood comprises natural areas, housing isn't as plentiful as in other parts of Edmonton.
River Valley Capitol Hill Amenities
Buena Vista Park
Wooden Walkway
Roma Pizza and Donair
Edmonton White Water Club
Edmonton Rowing Club
Sir Wilfrid Laurier Park
MacTaggart Art Collection
Paleontology Museum
Gariepy
Gariepy in western Edmonton is a small neighbourhood with the North Saskatchewan River as its southern border. Highways 216 and 2 are just a few minutes away, making it easy to get around. Lessard Community League offers local events, including Halloween events, cleanup events, and more. The league also maintains outdoor amenities like snowshoe rentals, soccer, and skating rinks. The neighbourhood has several renewal projects to improve open areas, streetlights, sidewalks, and other areas.
Gariepy is close to many amenities, including stores and restaurants. Callingwood Farmers' Market offers a spot for residents to purchase local produce and other goods. The MarketPlace at Callingwood has multiple shops, dining establishments, and a jazz club.
Most housing in Gariepy is single-family homes with two or more bedrooms. However, there's a condo community right in the heart of the neighbourhood, and condos and townhouses can also be found in other areas. Homes in the southern part of the neighbourhood are close to the North Saskatchewan River. Meanwhile, houses in the northern part are closer to shops, dining, and other amenities.
Gariepy Amenities
Gariepy Park
European Market and Produce
Kobe
Sorrentino's West
Chutney West Restaurant
Vivo Ristorante Westend
Westmount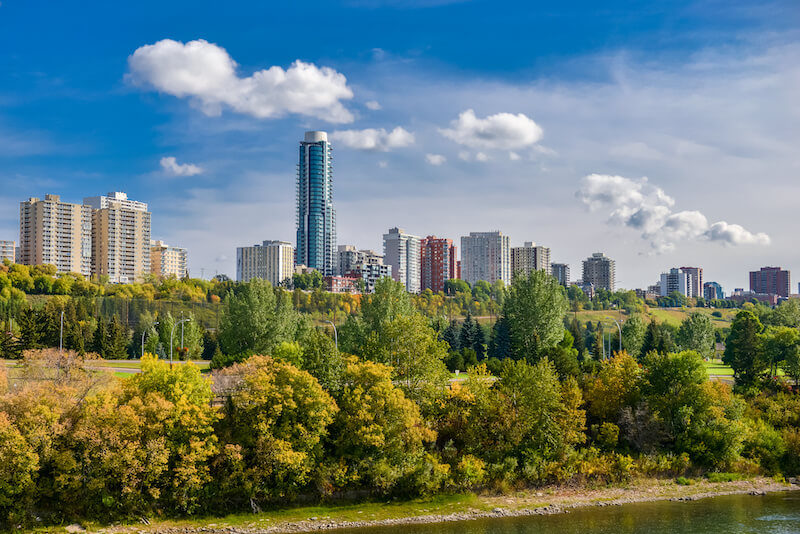 With downtown Edmonton to the east and West Edmonton Mall just a short drive away to the west, Westmount offers a prime location. The mall has more than just shops and restaurants—World Waterpark and Galaxyland, a Hasbro theme park, are also located there for indoor fun. Westmount Community League offers local events and amenities, including a community garden, skating rink, and playgrounds.
Several restaurants ranging from casual to fine dining are also found in Westmount, including Violino Ristorante and Watari. Westmount Shopping Centre, TELUS World of Science, and Victoria Golf Course are just minutes away.
Westmount is known for having diverse homes, including cottage-style houses, condos, and some newer houses. Many homes date back to the early to mid-20th Century. The average Westmount home has three bedrooms and two baths, though larger homes with five or six bedrooms can also be found here. Homes close to 124th Street put residents within walking distance of restaurants and shops within the neighbourhood. Most condo communities in and around Westmount are located in the southern part, close to the North Saskatchewan River.
Westmount Amenities
Twice Cream
Tiramisu Bistro
Westglen Spray Park
Westmount Fitness Club
Westmount Park
The Grand Cafe and Bistro
Credo Coffee
Woodshed Burgers
Aspen Gardens
Aspen Gardens, located next to Whitemud Ravine Nature Reserve in southwestern Edmonton, provides a scenic place to call home. Aspen Gardens Community League offers many amenities and events for residents, including Summer Food Truck evenings, Green Shack, and Hot Rides in the Hood. Soccer, skiing, snowshoeing, hockey, swimming, and skating are also available. Highway 2 is close by for getting to other areas of Edmonton, while other amenities, stores, and restaurants, including Roma Pizza and Donair, can be found nearby.
Aspen Gardens' location makes it easy for residents to explore the outdoors. Rainbow Valley Campground offers a great spot to camp, hike, and do other outdoor activities. The Derrick Golf and Winter Club offers golf, tennis, curling, and other athletic activities. On-site dining spots are also available for club members.
Most homes in Aspen Gardens are detached single-family houses, including luxury homes with five or more bedrooms and large lots. A few condos and townhouses can be found in the neighbourhood. Homes on the western side of Aspen Gardens have beautiful natural views of Whitemud Ravine, while homes on the eastern side are close to parks and amenities.
Aspen Gardens Amenities
Aspen Gardens Park
Royal Gardens Park
Square 1 Coffee
The Stone and Wheel Pizzeria
Snow Valley Ski Club
Southgate Centre
South Park Centre
Fun Festivals, Exciting Entertainment & More in Edmonton
Although Edmonton—one of the best cities in Alberta—is a large city, many of the top neighbourhoods are located in the southern half. This is where the downtown area is, with rugged natural areas, cultural attractions, and notable shopping and dining. Anyone moving to Alberta would be doing themselves a disservice if they overlooked Edmonton's wonderful communities. Many neighbourhoods offer their own local festivals, but residents can easily attend any of the larger festivals that Edmonton is known for. No matter where buyers purchase a home in Edmonton, they can look forward to having plenty to see and do.