8 Best Neighbourhoods in Fort Saskatchewan: Where to Live
Posted by Justin Havre on Thursday, March 16, 2023 at 10:53:13 AM
By Justin Havre / March 16, 2023
Comment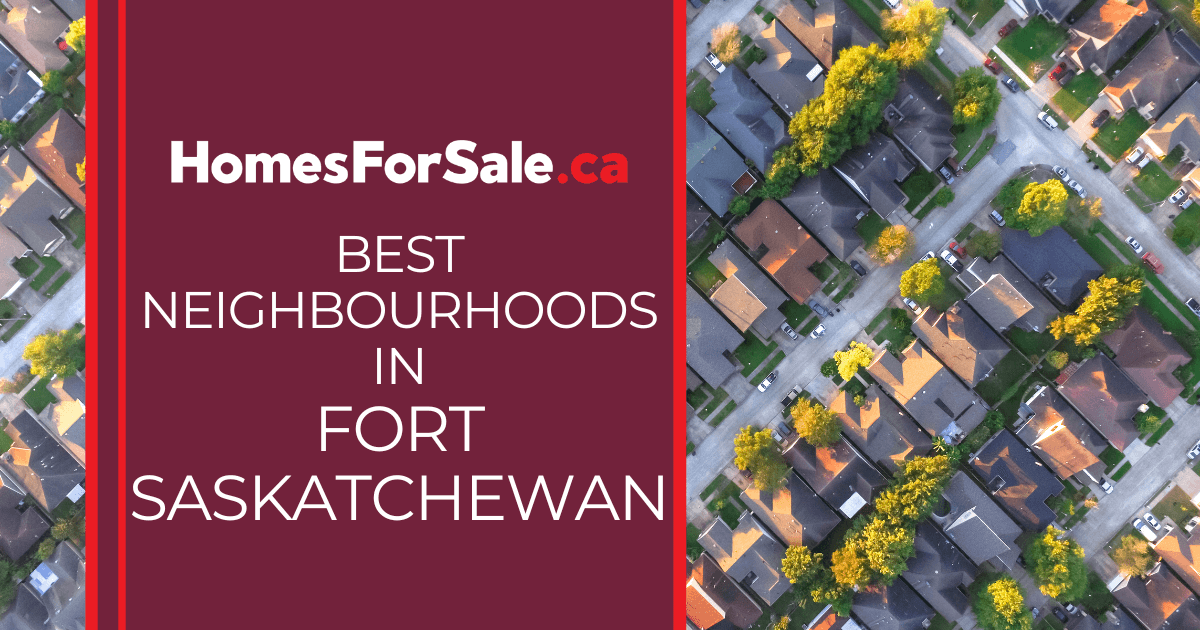 Fort Saskatchewan is one of Alberta's best small towns but may not stay small for long. This fast-growing community, just over 25 kilometres northeast of Edmonton, attracts homebuyers from across the province and the country, drawn by its growing economy and combination of historical heritage and modern conveniences. And concerning the cost of living in Alberta, Fort Saskatchewan is below the province average. But with so many desirable parts of town, it can be difficult for buyers moving to Alberta to determine which is best. So read on as we break down eight of Fort Saskatchewan's best neighbourhoods and what they offer soon-to-be residents.
Westpark
Westpark is a small, primarily residential community that sits along the North Saskatchewan River on the southwest side of town. Residents are just steps from Fort Saskatchewan's best parks and other outdoor areas, most notably the West River's Edge Pavilion. This popular area includes walking trails, fishing spots, boat launches, and more. In addition, the Wetland Conservation Area offers more peaceful escapes from town in a preserved landscape. Meantime, the neighbourhood is peppered with smaller pocket parks and green spaces. Westpark isn't all woodsy retreats, though: it's also home to the bustling Westpark Centre, which offers a variety of shopping, food, and local businesses.
Homebuyers looking in Westpark will have a choice of both condos and single-family detached homes, with the latter more common. However, condos provide the most budget-friendly options in the community, starting around $100,000 for modest one-bedrooms and topping out close to $300,000. Detached homes can be found from the mid-$200s, though larger or new construction properties can sell in the high $600s. In addition, many streets end in cul-de-sacs or loop back through the community on winding routes, reducing the amount of traffic and providing a peaceful, suburban feel that's still just minutes from central Fort Saskatchewan.
Westpark Amenities
West River's Edge Pavilion
Wetland Conservation Area
Westpark Centre shopping plaza
Pryce Alderson Park
Dow Ball Fields
Pineview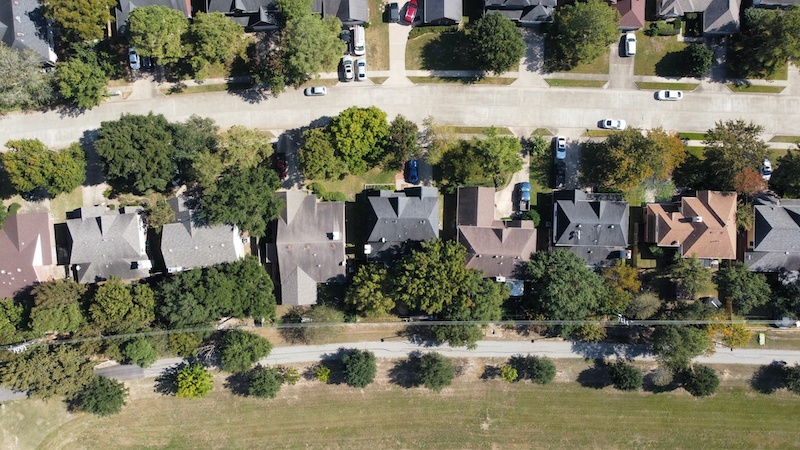 Two parks dominate the leafy, residential Pineview neighbourhood, located just southwest of the intersection of Highways 15 and 21. The larger is Carscadden/RCMP Park, which provides green spaces, picnic areas, sports fields, and an outdoor skating rink during winter. The community also offers year-round skating at the indoor Sportsplex Arena, a 250-person venue. Residents will also find Mowat Park just across 89 St, which offers even more outdoor areas for residents to enjoy.
On the opposite side of the neighbourhood, Pineview is convenient to some of Fort Saskatchewan's best shopping at the Cornerstone Fort Saskatchewan shopping centre, home to big box stores, supermarkets, and more just across Highway 15/21. In addition, a network of walking and biking trails connects Pineview to nearby communities, allowing residents to leave their cars at home.
Housing in Pineview is almost entirely single-family detached homes, available in one- and two-story styles. These start in the high $200s and low $300s for properties in the 1,200–1,500 square foot range. Larger homes of 2,000–3,000 square feet can top a half-million or more, sometimes including as many as six bedrooms. Like other riverfront communities, the winding, quiet streets help maintain a peaceful feel and make it easy to get to know neighbours.
Pineview Amenities
Carscadden Park
RCMP Rink
Sportsplex Arena
Mowat Park
Steele Park
Southfort
Southfort is a planned community east of Highway 21 in southern Fort Saskatchewan. It's split into three subdivisions, known as Estates, Meadows, and Ridge, differentiated by the size of homes and lots. All have convenient access to Southfort's most significant amenity: the Dow Centennial Centre. This modern facility includes an NHL-size indoor hockey rink, full-sized soccer field, gym, fitness centre, and much more. There are even live shows and other events at the Shell Theatre, part of the 170,000-square-foot facility.
In addition, staying active is easy in Southfort, thanks to a network of community walking and biking paths throughout the area. When it's time to relax, residents can enjoy a variety of nearby restaurants, including locations of popular chains like Montana's, Ricky's All-Day Grill, and Red Swan Pizza.
Single-family detached homes, townhouses, and condos are available in various parts of Southfort. Many detached homes are new construction properties, ranging from the low $400s to the mid-$600s. However, the largest Southfort homes on the most spacious lots can reach nearly a million dollars. Semi-attached or townhome-style properties typically sell in the $300s, while condos provide affordable options from under $100,000 into the mid-$200s.
Southfort Amenities
Dow Centennial Centre
Convenient to Highway 21
Henderson Park
Taurus Field sports complex
Bridgeview
Bridgeview sits along the North Saskatchewan River, taking its name from its proximity to the Highway 15 bridge over the river. The small neighbourhood wraps around Fort Centre Park, one of Fort Saskatchewan's newest green spaces. The 40-hectare area will be developed into a riverfront park near residential communities and downtown. Homeowners can enjoy parts of the area through trails that run from the community to the river and the Fort Heritage Precinct.
99 Avenue forms the community's main thoroughfare, with several retail stores and restaurants. Meanwhile, residents can easily escape to the rural areas west of the city while just as quickly hopping on the highway for the short drive to Edmonton.
Homes in Bridgeview comprise single-family detached homes closer to the bridge and condo developments closer to downtown. This second group is the most affordable, commonly available in the $150,000–$250,000 range for two-bedroom units. The larger, detached homes in the area typically sell from the $400s–$600s.
Bridgeview Amenities
Fort Centre Park
Fort Cinema
North Saskatchewan River access
Convenient to downtown/Fort Heritage District
Riverpointe Medical Centre
Sherridon
Sherridon is a popular Fort Saskatchewan community for its excellent location and convenient amenities for all types of residents. These include the Jubilee Recreation Centre, a popular indoor ice arena surrounded by green space, a community garden, sports fields, and more. Nearby, the Fort Saskatchewan Golf and Curling Club puts one of the area's top golf courses at homeowners' fingertips, along with cold-weather curling leagues.
Sherridon homeowners also enjoy the benefits of their proximity to downtown Fort Saskatchewan, putting the area's shops, restaurants, and other attractions just a short walk or drive away. However, Sherridon remains primarily comprised of homes, parks, and the large campus of Fort Saskatchewan High and related schools. Meanwhile, the city's best shopping is available across Highway 15 at Cornerstone Fort Saskatchewan mall.
Both condos and single-family detached homes are available within Sherridon, with multifamily developments more likely to be found around its borders of 99 Avenue and Highway 15. These are available from the high $100s to the low $300s. Single-family homes start around the top of that range, reaching half a million or more on the top end.
Sherridon Amenities
Jubilee Recreation Centre
Fort Saskatchewan Golf and Curling Club
Eldon Brown Park
Convenient to Highways 15, 21
Fort Saskatchewan High
Downtown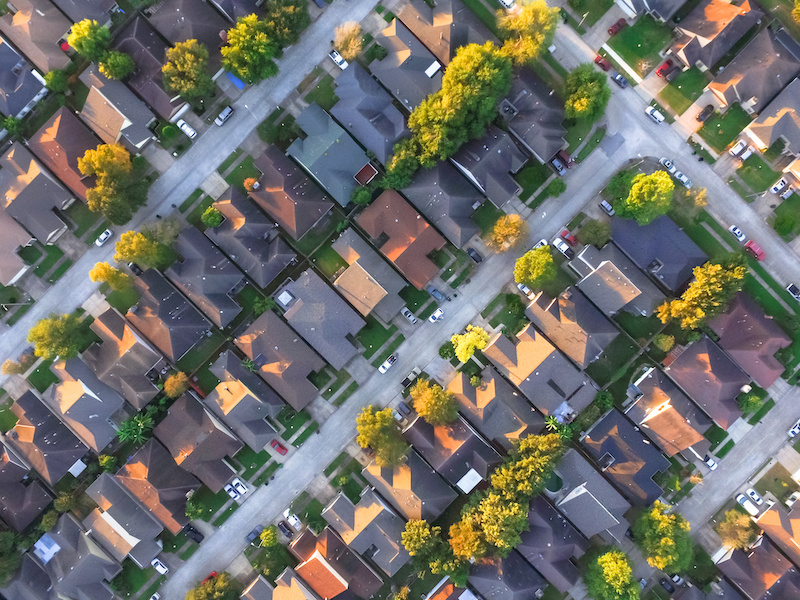 Those who want to live right in the center of it all may find the home they're looking for in downtown Fort Saskatchewan. The area between 99 Avenue and the North Saskatchewan River has historically been the city's heart. Residents can still experience this throughout the popular Fort Heritage Precinct, where they can take guided tours and meet the city's famous sheep flock, which keeps the grass trimmed by grazing.
Nearby, the downtown commercial district has been enjoying a years-long revitalization, helping restore its space as the commercial and social center of the city. This includes restaurants like Pots Bar and Grill, bars like The Bear's Den, and local and chain shopping. Best yet, all of this is walkable for downtown residents. Even those looking to enjoy the beautiful Alberta scenery can do so at the riverfront Turner Park.
Downtown homes are a mix of townhomes and detached single-family properties, both newly constructed and older. The most affordable options can be found in the high $200s. However, top-end properties can reach $700,000 or more, showcasing the wide price range available in the area. Some homes even have additional separate units, allowing owners to earn income from their homes or provide space for visitors or relatives.
Downtown Amenities
Fort Heritage Precinct
Extensive walkable shopping and dining
Turner Park
Fort Saskatchewan Tennis Club
Fort Saskatchewan Public Library
SouthPointe
Located on the southeastern side of Fort Saskatchewan, SouthPointe is a newer residential community with walkable convenience and top amenities. The community is just down the road from the bustling SouthPointe Shopping Centre, which includes a variety of retail and restaurants like Original Joe's. This shopping centre is also adjacent to the intersection of Highways 15 and 21, making drives around the region or commutes into Edmonton as simple as possible.
Closer to home, homeowners can enjoy several small parks throughout the community, along with walking trails, preserved natural areas, and a conveniently located public school. Despite all this, SouthPointe is still known for its quiet, out-of-the-way network of neighbourhood streets that can make all residents feel immediately at home.
SouthPointe housing consists of a mix of single-family detached homes and townhouses. All are relatively new, with even the oldest homes barely more than a decade old and future development still planned. Homes in the area start in the $300s for attached or semi-attached three bedrooms. Detached properties can be found from the mid-$400s, though the largest or newest houses can list for over $600,000. Many include high-end features like high ceilings, quartz countertops, stainless steel appliances, and much more.
SouthPointe Amenities
SouthPointe Shopping Centre
Ken Hodgins Park
Sienna Park
SouthPointe School
Fort Saskatchewan Community Hospital
Clover Park
Clover Park offers an almost rural experience within city limits and is close to shopping, dining, and cultural spots. This small community is located just east of 109 Street, consisting of a small loop with only a few dozen properties. What Clover Park properties lack in number is more than made up for in size, with spacious multi-acre homesites dominating the area. It's a perfect choice for those looking to keep horses or other animals, develop a small farm or garden, or otherwise enjoy these massive lots' privacy.
While Clover Park residents may feel like they're in the country, they're barely a kilometre to shopping and dining at Cornerstone Fort Saskatchewan mall and only about two kilometres to the heart of the Fort Heritage Precinct. It's also adjacent to one of Fort Saskatchewan's thriving commercial districts, providing an easy commute for employees. It's truly an opportunity to enjoy the best of all worlds.
As mentioned above, Clover Park homes are exclusively single-family detached homes on some of the city's largest lots. Styles vary widely, from relatively newly constructed luxury homes to more rustic, moderately sized options.
Clover Park Amenities
Large, private lots
Rudolph Park
Clover Park Community Garden
Foundry at the Fort event venue
Homes Are Waiting In These Fort Saskatchewan Communities
Whether buyers are looking for a home in the heart of historic downtown, a new construction luxury property, or a spacious estate, there's something for everyone in Fort Saskatchewan—one of the cities with the lowest property taxes in Alberta! All offer excellent value, access to the city's many varied amenities, and a quick trip into nearby Edmonton. With options for all budgets and housing styles, it's hard to go wrong in any of these top Fort Saskatchewan neighbourhoods.