8 Best Neighbourhoods in Sherwood Park: Your All-Access Guide to Sherwood Park's Best Homes
Posted by Justin Havre on Tuesday, June 20, 2023 at 2:26:25 PM
By Justin Havre / June 20, 2023
Comment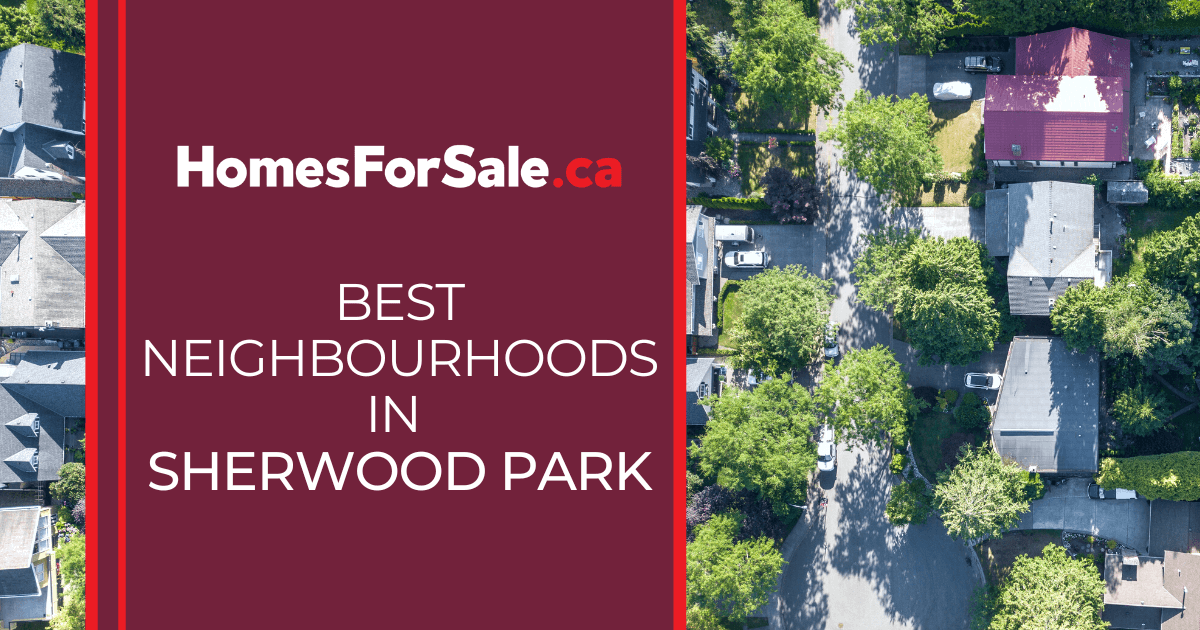 Sherwood Park, located in the Strathcona County region of Alberta, is a thriving community known for its excellent schools, recreational facilities, and diverse neighbourhoods. From established areas with large lots and mature trees to new developments with modern amenities, there's a range of real estate options to suit the different needs and budgets of homebuyers moving to Sherwood Park. Choosing the right neighbourhood can make all the difference for those looking to buy a home in Sherwood Park. This article will highlight some of the best neighbourhoods in Sherwood Park and their unique features to help buyers make an informed decision.
Lakeland Ridge
Lakeland Ridge is a small neighbourhood with a whole lot of personality. Set on the northeast side of Sherwood Park—one of Edmonton's best suburbs—this community features modern home designs, ample shopping and dining establishments, and a K–9 school. Well-designed new construction homes give prospective residents many excellent options while looking for a place to live.
When buying a home in this area, prices range from $205,000–$740,000. Homebuyers will see an average price of around $430,000 or less than $300 per square foot. Although this neighbourhood has a small footprint, there are at least a half dozen homes for sale at any time.
Many residents send their scholars to the nearby Lakeland Ridge school from kindergarten through ninth grade. This school operates as a part of the Elk Island Public Schools system and offers a well-rounded education through every grade level. Scholars can also attend Holy Spirit Catholic Elementary School through grade four.
When residents need to go shopping or get a bite to eat, they can just go to the newly built Lakeland Ridge Shopping Centre. This shopping centre is built around Sobeys, the 2nd largest supermarket chain in the nation. There are also many top-notch eateries, like Café Celeste, a lube shop, a drug store, and a dental office.
Lakeland Ridge Amenities
Fabutan
Royal Pizza
M&M Food Market
Nails Boutique Bar & Spa
COBS Bread Bakery
Village on the Lake
Village on the Lake is a beautifully designed neighbourhood centred around a small lake. Located on the southwest side of Sherwood Park, this neighbourhood is just minutes from Wye Road and Anthony Henday Drive, making it great for residents who commute to participate in Edmonton's economy. Even so, the community space offers tranquil living throughout the year.
The majority of the homes were built in the 1980s but have been well-maintained since that time. The most common home design are split levels with two-car garages, bay windows, and modestly-sized yards. Homebuyers typically see prices in the $450,000 range, which equals around $280 per square foot.
When residents want to leave the house, they can hop over to Village on the Lake Sports Park. Set on the neighbourhood's northeast corner, this park features four dedicated pickleball courts and two huge sports fields.
Shopping is equally convenient at the Sherwood Centre shopping mall on Wye Road. With a trip down Range Road 233, residents can grab coffee at Tim Hortons, complete their grocery shopping at Safeway, and even buy a car at Park Mazda. There are many other places to eat and shop, making completing all day's errands easy in just one trip.
Village on the Lake Amenities
Five Guys
Rickey's All Day Grill
Smeltzer House Centre for Arts & Culture
Global Pet Foods
Sherwood Bowl
Regency Park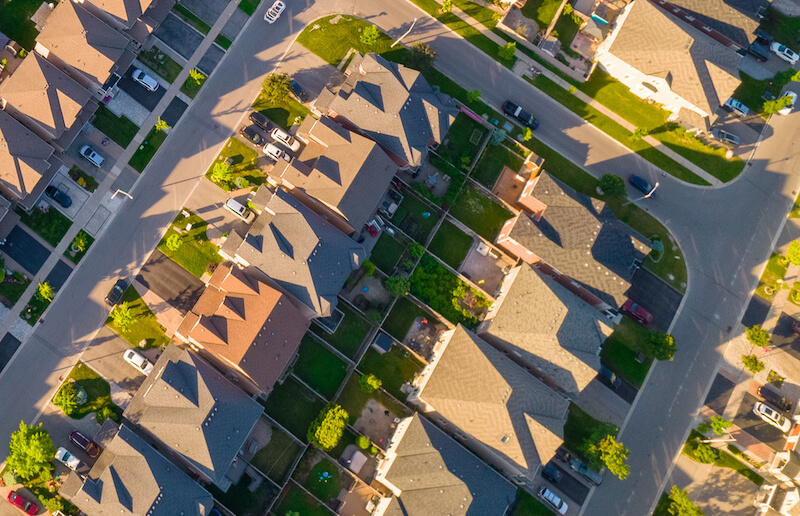 Regency Park is an attractive neighbourhood featuring both single-family homes and townhouses. Set on Sherwood Park's southeast corner, this community space puts residents near Wye Road and Anthony Henday Drive for quick and easy commutes. The neighbourhood was established in the 1990s, but the homes do not look dated at all.
Still, homes are moderately priced at around $275,000 on average, making the area a great option for homebuyers looking to avoid the cost of living in Edmonton. This equals about $250 per square foot. Prices can go up to $290,000 depending on the home's floor plan, amenities, and upgrades. Only a few homes go up for sale here and there, leaving buyers waiting for a place to open up if they get their hearts set on this neighbourhood.
McPherson Park sits in the center of the neighbourhood and is the go-to place for sports games, picnics, and strolls. There's also a playground onsite for kids of all ages to enjoy whenever the weather cooperates. There's another smaller park space on Ritchie Way, complete with a backstop for baseball, softball, and kickball games.
Regency Park Amenities
Nitza's Pizza
Sawaddee Thai Cuisine
Crinkle Mingle Bakery
Tim Hortons
Florian Park
Aspen Trails
Aspen Trails is a new development with high-quality modern homes arranged to create a tight-knit community, and it's diverting many people who planned on moving to Edmonton. This neighbourhood sits at the northeast corner of Sherwood Park near Yellowhead Highway. Residents have easy access to all the major shopping and dining establishments. Many small parks are nearby, giving residents somewhere to spend time in nature without going far from home.
Home prices in this area vary greatly, ranging from the $200s to the $700s. On average, homebuyers can expect prices around $435,000. The modern home designs have spacious floorplans of up to 2,500 square feet and many top-notch amenities, like gourmet kitchens and triple garages. Residences have enough yard space for a beautiful garden or an outdoor dining area.
Living in this neighbourhood puts residents near all the shopping and dining establishments they could ever want to visit. Summerwood Shopping Centre is just a few blocks south, while Emerald Hills Centre is a few minutes north.
These sprawling shopping centers have grocery stores, restaurants, and service centers galore. There's also a smaller shopping center east of the neighbourhood with a grocery store, lash and nail bar, and two coffee shops.
Aspen Trails Amenities
Starbucks
Italian Centre Shop Ltd.
Save-On-Foods
Armitage Park
Abbey Park
Clarkdale Meadows
Clarkdale Meadows is a large neighbourhood running along Highway 21, making it a great option for residents whose commutes demand driving in Edmonton. The community starts at Baseline Road and stretches north to Lakeland Drive. Modern home designs abound across that space, along with many gorgeous green spaces for residents to enjoy.
Most of the residences have dual-story layouts with open-concept floorplans. The homes have upscale amenities like gas fireplaces, walk-in pantries, and closet organizers. Almost all homes have fenced backyards with big trees, giving each residence a true sense of privacy. Home prices are about $320,000 on average, although it's not uncommon to see larger residences going for closer to $580,000.
Upon moving here, residents are always just a short walk away from spending quality time in nature. At McGhan Park, residents can play sports in the rink, tennis courts, and open fields. There's also plenty of room for visitors to walk their dogs, have a picnic, and go on a leisurely walk.
Clarkdale Meadows Pond is another popular place to spend the day and soak in the beauty of nature. This park has two ponds with tons of wildlife, including Canada geese sitting on their eggs or swimming with their goslings.
Clarkdale Meadows Amenities
Clarkdale Park
Davidson Creek Park
Clarkdale Green Park
Café Celeste
KFC
Broadmoor Estates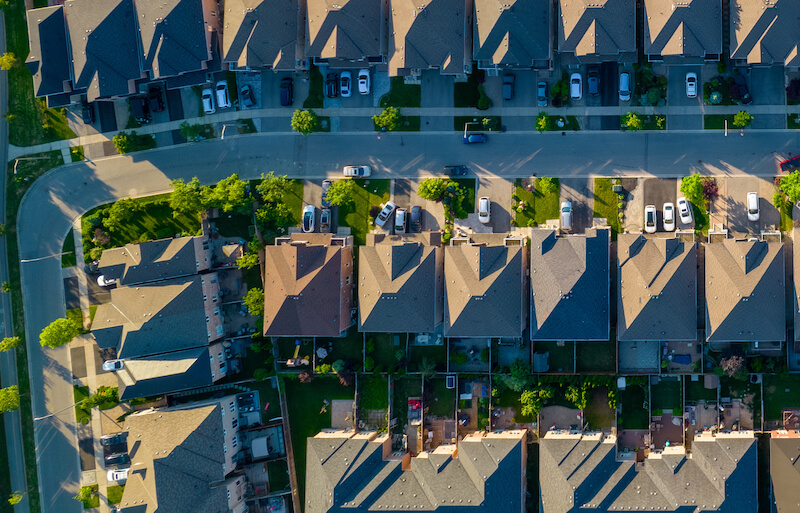 Broadmoor Estates is a small community set near the center of Sherwood Park, Alberta. This neighbourhood borders the Broadmoor Public Golf Course, making it a prime location for sports enthusiasts. With Broadmoor Lake Park right nearby, people who love the great outdoors adore living here, too.
Having been established in the 1960s and developing from there, prospective residents can choose from various home styles. Split-level homes, bungalows, ranch houses, and Craftsman-style homes are common. Average home prices are around $370,000. The homes are reasonably priced due to their age, but that doesn't mean they're outdated.
Living here gives residents ample opportunities to enjoy the great outdoors at their leisure. They can always go to the local golf course to work on their short and long games. Visitors can gear up at the onsite pro shop before hitting the links.
With its spray park, playground, and picnic shelters, Broadmoor Lake Park is the perfect place to spend sunny days. Wintertime visits are just as fun as the city turns the running track into an ice rink for skating fun all season long.
Broadmoor Estates Amenities
Yoshi
Kinsmen Leisure Centre
Strathcona County Library
Broadmoor Tennis Club
Famous Donair
Salisbury Village
Salisbury Village is a new Sherwood Park, Alberta, development built in 2018. Located just south of Wye Road, this community features upscale single-family homes and duplexes conveniently set near Sherwood Park Mall. Despite the luxurious homes in the neighbourhood, it's still a great option for those looking to lower their cost of living in Alberta.
Modern single-family home designs vary considerably in this neighbourhood, although many favour the split levels. Those homes feature welcoming foyers that open up to living rooms with vaulted ceilings and picture windows. The duplexes are equally sought after by people who want a cozy living space with high-end amenities, like gourmet kitchens with stainless steel appliances. Home prices range from $560,000 to over $800,000, depending on the home style and amenities.
Upon moving here, residents enjoy walking through their neighbourhood and visiting Yohemas Park. Set on the north side of the community, this park has a vast playground filled with soft sand. Kids love to climb on the playscape, swing on the swing set, and send marbles racing toward the finish line on the marble track. Shaded seating areas allow caregivers to relax while watching their little ones play comfortably.
Salisbury Village Amenities
Original Joe's
Browns Social House
RONA Sherwood Park
Walmart Supercentre
Canadian Tire
Clover Bar Ranch
Clover Bar Ranch is a cozy neighbourhood in the heart of Sherwood Park, Alberta. This community stretches borders Lakeland Drive to the north and stretches between Sherwood Drive and Campbell Drive. Within that space, prospective residents can find a variety of attractive home styles, ranging from split levels to dual-story ranch houses.
Every home has a spacious layout built for residents' pure enjoyment. Most residences have three to five bedrooms plus ample shared living spaces, including family rooms and dens. Two to three-car garages are standard, as are fenced backyards built with privacy in mind. Homes cost about $590,000 or around $365 per square foot.
Upon moving here, residents instantly fall in love with all the outdoor activities within minutes of their homes. Clover Bar Ranch Park is in the community and features a playground, spray park, and walking trails. Many people come here to relax outdoors and chat with their neighbours.
Various bike skills and skateboard parks are within a few minutes of Clover Bar Ranch.
Clover Bar Ranch Amenities
Cascade Park
Bleu Flames
Bonita Hair Collective
King's Fine Jewellers
Boba Bar
There's a Sherwood Park Neighbourhood for You
Sherwood Park is a fantastic place to buy a home, with various neighbourhoods catering to different lifestyles and budgets. It's often mentioned among the best places to live in Alberta, and it becomes clear why when you visit the community. Whether you are looking for a quiet suburban or active urban lifestyle, Sherwood Park has something for everyone. With an excellent variety of schools, recreational facilities, and a tight-knit community, Sherwood Park is a great place to call home. By considering the unique features of each neighbourhood, buyers can find the perfect home that meets their needs and preferences.