Best Smart Home Systems For Saving Money, Increasing Safety & Boosting Real Estate Value
Posted by Justin Havre on Tuesday, November 29, 2022 at 9:54 AM
By Justin Havre / November 29, 2022
Comment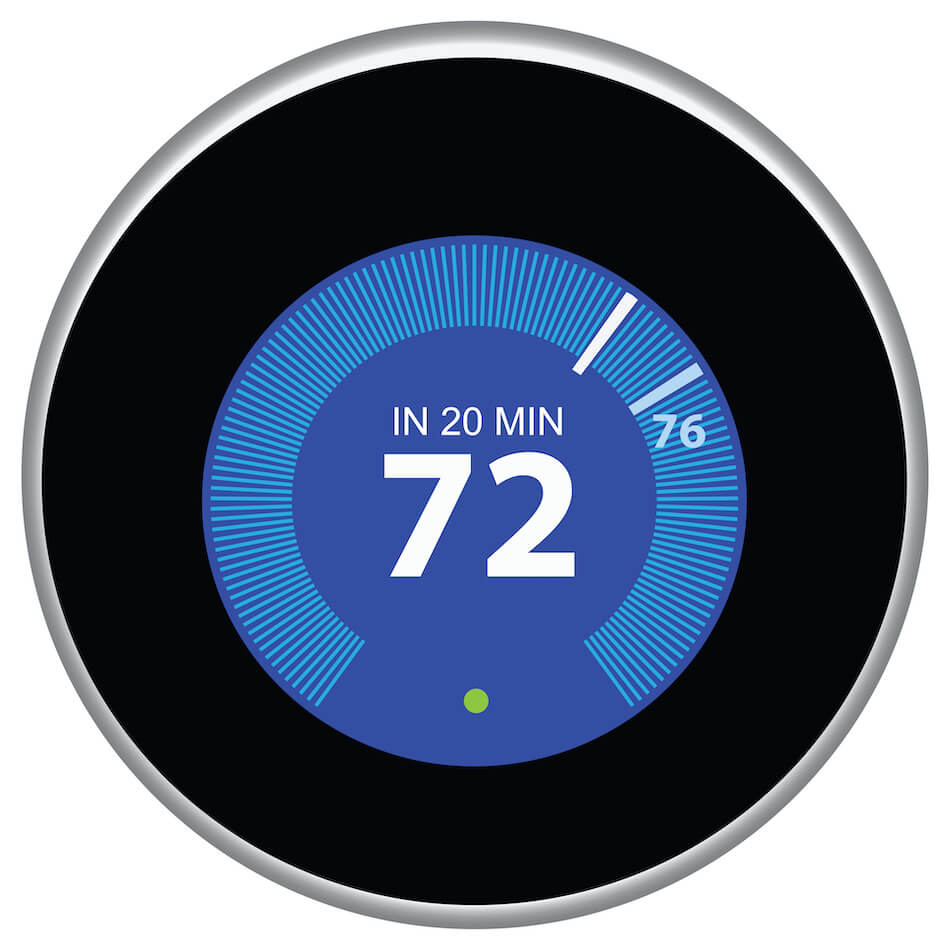 There are many different ways to further invest in your home; some of them add value, some can improve quality of life, and a select few do both. Smart home technology can add value, and owners can see a good return on investment (ROI) through energy savings, efficiency, and resale value. So you've successfully saved for a down payment, moved in, and now you're ready for upgrades. Here's a look at the best smart tech home upgrades with high ROIs.
Smart Hubs Are a Smart Choice
Smart hubs are one of the best home improvements because they are small, affordable, and offer many benefits. These devices can answer questions, cue up music on command and control several compatible systems and appliances that include:
Lighting
Home Security Systems
Smart Appliances
Heating & Cooling
Entertainment Centres
Smart hubs can be activated via voice commands or through internet-connected devices. This allows occupants to turn on lights remotely when coming home, access their security system, control heating and cooling levels and much more. Owners tend to enjoy these conveniences, and they can also help lower energy costs.
Smart Thermostats
Smart thermostats are highly desirable home tech installations that can increase your house's energy efficiency while keeping it comfortable. Smart thermostats can be pre-programmed and remotely controlled, so the unit will only operate when owners want them to. This can equate to major utility savings, and buyers are often willing to pay more for homes with a smart thermostat.
Smart Appliances with High ROI
Energy efficiency in homes is so important that the Canadian government has an entire home energy efficiency hub. Potential energy savings are out there, making high-tech smart appliances desirable for owners and home shoppers. They are energy-efficient and can be operated and controlled with the touch of a button, making them an excellent convenience. Top ROI smart appliances include:
Washers and Dryers
Built-In Microwaves
Refrigerators and Freezers
Dishwashers
Smart LED Lighting: Illuminating with Savings
LED lights and smart bulbs are an easy and affordable way to curb energy use, and they're the most affordable smart tech upgrade. LEDs typically utilize up to 90 percent less electricity than traditional bulbs and lighting systems. And they last longer, too.
Connecting smart bulbs to a wireless network lets owners operate indoor and outdoor lighting on a whim. This pays off with lower utility bills while adding a sense of safety throughout the property. These features are attractive for occupants and buyers, so they can bring in a solid ROI and help a home sell faster in today's market.
Smart Home Security Increases Value
No dollar value can be placed on the safety of a home's occupants, which is why home security systems are so commonplace on properties today. However, smart home security systems are intelligent investments, as they permit owners to have an "eye" on their home 24/7 from anywhere in the world.
These intrusion systems connect to the internet, and occupants can receive automatic notifications when motion sensors, alarms or cameras are set off. But there's more they can do, such as control:
Door and Window Locks
Lighting
Maneuver Security Cameras
View Doorbell Cameras
Smart home security typically offers a high ROI compared to traditional alarm systems, making them a reliable investment. But for many, their greatest value is the peace of mind occupants have knowing their protected from common home safety hazards.
Investing in Smart Home Tech Pays Off
There are many reasons to install solar panels in your home, but such an undertaking can be cost-prohibitive. On the other hand, most of these investments don't cost a fortune, but they add value to occupants through energy savings and convenience. Owners can save time, which is valuable in and of itself, and home buyers are often willing to pay a bit more for a smart-tech-ready home. Invest wisely and reap the rewards from day one!