Fort McMurray Commutes 101: How to Get Around Fort McMurray Like a Pro
Posted by Justin Havre on Monday, October 2, 2023 at 2:17:50 PM
By Justin Havre / October 2, 2023
Comment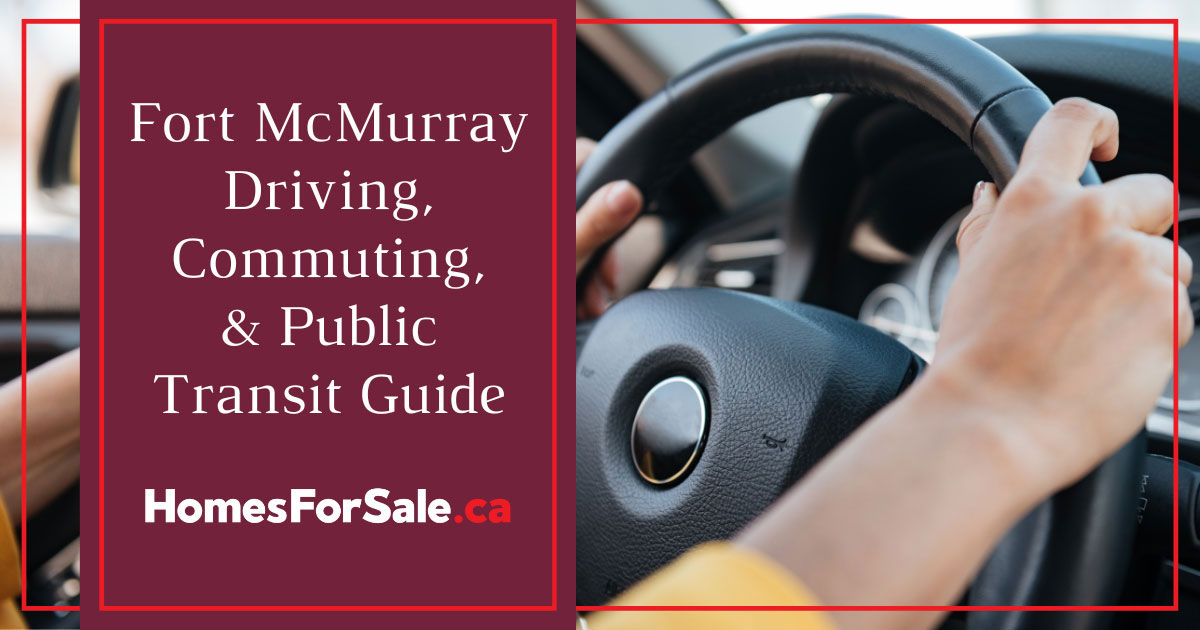 In the city of Fort McMurray, Alberta, the daily commute is a vital aspect of residents' lives. This northern hub, known for its thriving industries, has a unique commuting and transportation landscape that's evolving thanks to the number of people moving to Fort McMurray.
From the scenic drives along the mesmerizing vistas of Highway 63 to the convenience of the local public transit system, navigating Fort McMurray presents diverse options for its workforce and residents. Here's what to know about commuting in this vibrant city, which is often mentioned among the best places to live in Alberta.
Get to Know Your Major Roads in Fort McMurray
Fort McMurray has a population of approximately 68,000 people and is a medium-sized community in the middle of green lands.
The roads are mostly easy to navigate, and most trips only require travellers and commuters to use one route to get to and from their destination. Highway 63 is the only route through Fort McMurray that remains passable throughout the year and is one of the busiest highways in Alberta. The highway underwent a $1.1 billion upgrade—reflecting its importance to Alberta's economy—and includes the Athabasca River Bridge, offering easy access to and from downtown.
Much of the traffic on Highway 63 consists of trucks that carry energy products, making it a busy route for the average traveller. The highway travels from just north of Fort McKay through to Edmonton.
What to Expect Driving at Different Times of Day
Much like many other communities throughout Canada, Fort McMurray experiences rush hour before and after the most common working hours. Here's what to expect when driving at different times of the day into, out of, and around the Fort McMurray area:
Contractors heading to oil facilities may increase traffic
Expect morning traffic from 5:00–9:00 a.m.
The evening traffic on weekdays lasts from 4:00–7:00 p.m.
Rush hour delays in Fort McMurray are not bad compared with other larger areas, and most traffic delays last no longer than five and 10 minutes, even during the heaviest driving times.
Keep in mind that the entire community is built around Highway 63, so there are not many alternative routes available. Leaving earlier than planned is the best way for drivers to ensure they arrive at their destination on time.
Parking in Fort McMurray
Parking is plentiful in the region, and most people can easily find a parking space at Fort McMurray's top employers.
The municipality has four public parking areas on the north side at Wood Buffalo Park, Ross Hennigar Park, and Syncrude Athletic Park, as well as facilities at the Timberlea Tennis Courts. Most public parking lots are free to use, but drivers cannot store equipment on the property or park their vehicles for a long period of time. There are seven additional parking lots on the south side of the city.
All public parking lots are available daily and whenever street cleaning or other maintenance occurs in residential areas. Always look for posted signs in public parking lots with parking time limits. Any unauthorized vehicles could be ticketed or towed at the owner's expense.
Fort McMurray Public Transportation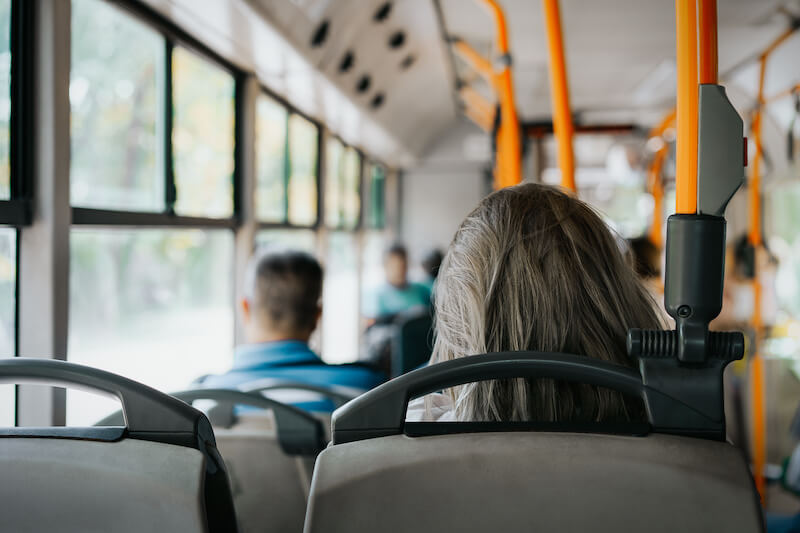 Fort McMurray is mostly a driving community, but local governments are working to offset growing traffic issues by adding more public transportation options. Slowly, more people are beginning to use these public transportation options as an alternative to driving. These public transportation options help to reduce fossil fuel use and contribute to a smoother flow of traffic on major roads.
Fort McMurray Transit
Fort McMurray Transit, nicknamed Woosh, is a public transportation system operated by the Regional Municipality of Wood Buffalo. This public transit system has 17 different routes serviced by approximately 47 buses. The routes directly from the main downtown terminal include Abasand Heights, the Beacon Hill neighbourhood, Gregoire Industrial Park, Fort McMurray International Airport, Keyano College, Longboat Landing, McDonald Island, and Syncrude Sport and Wellness.
Routes reaching Wood Buffalo Estates, Signal Road, and the eastern Thickwood community come from the Thickwood Transfer Station. Riders who use Timberlea Station can find buses going to Eagle Ridge, Stone Creek, Taiganova Industrial Park, Harpe Heights, and the Parsons Creek neighbourhood.
Weekday schedules start around 5:00 a.m. and run until around 11:00 p.m. It is important to note that weekend and holiday schedules vary. Visit the transit website for updated transit fares.
Rural Transit
The municipality of Fort McMurray also provides regular rural transit bus services to and from Anzac, Gregoire Lake Estates, Conklin, Janvier, and Fort McKay. The buses run between Anzac, Gregoire Lake Estates, and Fort McMurray on Tuesday, Wednesday, Thursday, and Friday. On Tuesdays and Thursdays, they run between Janvier and Fort McMurray, and between Conkin and Fort McMurray on Wednesdays and Fridays. The rural transit bus runs between Fort McKay and Fort McMurray on Thursdays.
A specialized transit service called the SMART Bus is available on Wednesdays to Anzac and Thursdays to Janvier.
Students (13-17) and adults pay $12 for one ride, $50 for five, and $100 for 10
Children (5-12) pay $6 for one ride, $25 for five, and $50 for 10
Children under the age of five and seniors ages 65 and older ride free
School Transit
Fort McMurray's educational options contribute to the community attracting such a large share of the homebuyers moving to Alberta. Student residents of Fort McMurray can take advantage of the student transit, and all students should check the student transit guide for more detailed information about school schedules.
Student passes are available from RMWB Transit, and riders must present a valid student ID when purchasing them. Transit fare is available for purchase at school and guest services at MacDonald Island Park. Other locations include the cashier clerk at the Timlerlea Building and the Jubilee Building. If students pay with cash or tickets or need to take more than one bus, they must ask their driver for a transfer. Transfers are valid for 90 minutes.
All rates and rules for the School Transit also apply to Keyano College students. Several buses regularly stop at the campus throughout the day and can take students and staff anywhere in Fort McMurray in one hour or less, which includes connections. Buses servicing the Keyano campus include route numbers 7, 8, 10, 11, 91, and 92.
Cash fare (per ride) is $2
An 18-ride ticket sheet is $32
Monthly student passes are $51.25
Commute Times from Popular Neighbourhoods to Downtown Fort McMurray
Due to the population growth in the region and the cost of living in Fort McMurray, several significant suburbs have cropped up, featuring everything from condos and townhouses to new construction homes. Many residents of the popular neighbourhoods here enjoy going to downtown Fort McMurray for entertainment, dining, shopping, and work.
Timberlea
The community of Timberlea is located within the city of Fort McMurray and is about 8 kilometres northwest of downtown. Drivers may take a combination of Highway 63 to Confederation Way to arrive in the area. In most cases, driving to and from Timberlea takes approximately nine minutes during low to moderate-traffic hours. It may take up to 14 minutes during the evening traffic rush. If residents want to use public transportation, the Route 15 bus from the Main Street Terminal will take riders there and back.
Gregorie Lake Estates
The city of Gregorie Lake Estates is located along the shores of Gregoire Lake and is about 36 kilometres southeast of Fort McMurray.
Take Highway 63 and 881 to get to Gregoire Lake Estates. Drivers usually experience rush-hour traffic conditions of about 35 minutes; however, during lighter traffic, the drive is reduced by about seven minutes. Residents in this community can also take public transportation routes to and from Fort McMurray four days a week.
Stonecreek
The community of Stonecreek includes many homes, townhomes, and duplexes. It's rapidly growing and just a few minutes from Highway 63. Residents here typically enjoy an easy commute to both downtown Fort McMurray and nearby oil sands sites.
This newer community features several amenities close by, including restaurants and shopping, but the commute to downtown is reasonable during off-peak hours. Stonecreek is highly walkable and also receives regular service from the Fort McMurray Transit. There are also shuttle routes to oil sands sites, and school buses are available for local students.
Abasand
Abasand, also known as Abasand Heights, is centrally located in Fort McMurray, just a few minutes from the main highway (Highway 63) and the downtown area. This community features forest trails and plenty of outdoor space for residents to enjoy. Abasand is just 3 kilometres from the heart of Fort McMurray, and about five to 10 minutes away from Keyano College.
Beacon Hill
Beacon Hill is in southwest Fort McMurray, adjacent to Highway 63. This community is close to downtown, so there is easy access to a wide range of amenities. The neighbourhood features condos, single-family homes, and townhomes. Public transportation is easily accessible and just minutes from several nearby hotels. It is just seven kilometres from the heart of Fort McMurray, with an average drive time of just 10–12 minutes.
Other Helpful Things to Know
Here are some more helpful things to know about getting around in Fort McMurray:
Self-propelled vehicles (bikes & scooters) must yield and ride to the right-hand side
All self-propelled vehicles must have brakes, a bell/horn, headlamps, and tail lamps
All parked vehicles must face oncoming traffic
Parked vehicles cannot be parked on-street for over 48 hours
Cars may not drive in the light rail lane
The Ease of Travel in Fort McMurray
In Fort McMurray—one of Alberta's most expensive cities thanks to its thriving economy—the city accommodates diverse preferences for commuting. Whether individuals choose the solitude of their personal vehicles, the efficiency of public transit, or even explore alternative modes of transportation, there are options available. As the city continues to evolve, so too will its commuting landscape, with a focus on improving sustainability and convenience.