Driving in Lethbridge AB: Lethbridge Drive Times, Rush Hour, & Traffic Tips
Posted by Justin Havre on Wednesday, August 30, 2023 at 2:16:33 PM
By Justin Havre / August 30, 2023
Comment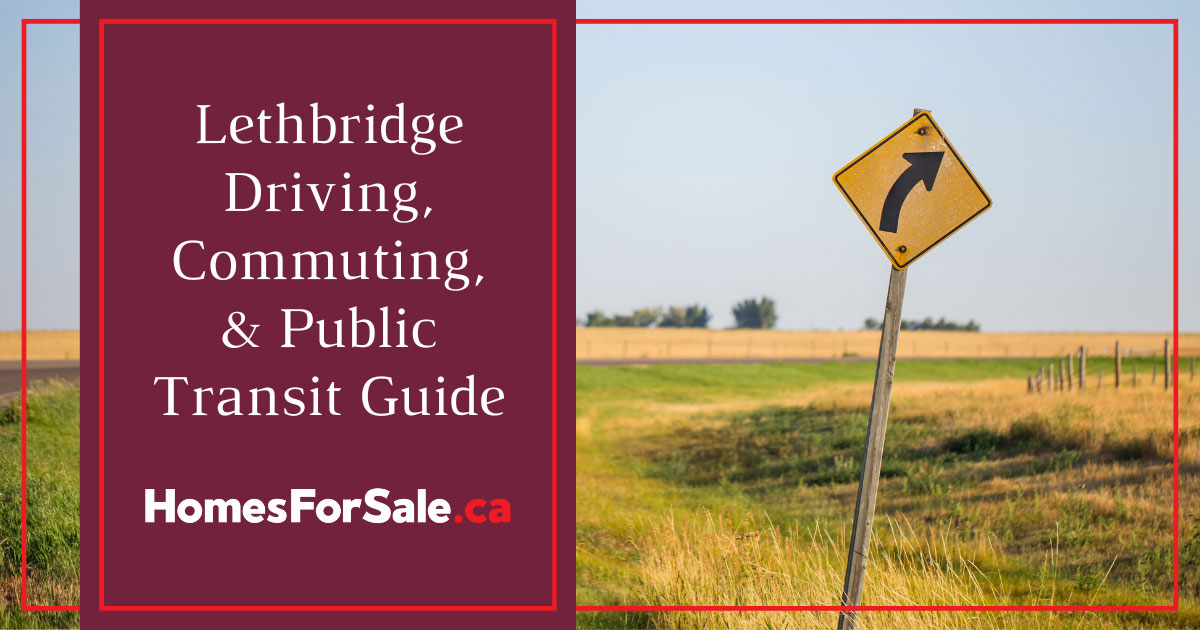 Navigating the streets and avenues of Lethbridge, Alberta, is an essential part of the experience when considering a move to this charming prairie city. With its blend of urban development and natural beauty, the way you get around Lethbridge can significantly impact your daily life. Whether you're eyeing the downtown core, suburban enclaves, or emerging neighbourhoods, understanding Lethbridge's driving dynamics can offer valuable insights into where you'd want to live.
Get to Know Lethbridge's Major Roads
The Crowsnest Highway (Highway 3) is a major east-west street running through the center of Lethbridge. This highway marks the northern border of downtown and offers access to most of Lethbridge's major shopping, dining, and entertainment. The road continues east to the town of Medicine Hat, where it joins with the Trans-Canada Highway.
Mayor Magrath Drive (Highway 5) intersects with the Crowsnest Highway, very close to the geographic center of town. This north-south route continues to the south side of Lethbridge and through the Southridge and Prairie Arbour Estates neighbourhoods. Highway 5 then continues for hundreds of kilometres to the southwest.
Whoop-Up Drive, named after Fort Whoop-Up in Indian Battle Park, is a significant tourist attraction in Lethbridge. Whoop-Up Drive is one of only two ways to cross the Old Man River to reach West Lethbridge and the University of Lethbridge. There are also many residential neighbourhoods close to the university.
What to Expect Driving at Different Times of Day in Lethbridge
Traffic jams are almost nonexistent in Lethbridge, and the city does not have what would be considered a "rush-hour traffic" period. At certain times in the morning, between 7 and 9 a.m., and in the afternoon, between 4 and 6 p.m., it's possible to run into some congestion. However, this usually only adds about five minutes to a person's commute.
It's possible to get from one end of the city to the other in about 20 minutes in a personal car throughout most of the day. Here are some of the average commute times in Lethbridge:
Car, truck, or van: 16 minutes
Public transit: 36 minutes
Active transport (biking or walking): 15 minutes
Other modes of transportation: 39 minutes
Besides minor congestion when people travel to or from their jobs in Lethbridge, an accident is the main reason for a delay. The city also has convenient biking and walking paths, making it easy for anyone who wants to commute to work without driving a personal vehicle.
Parking in Lethbridge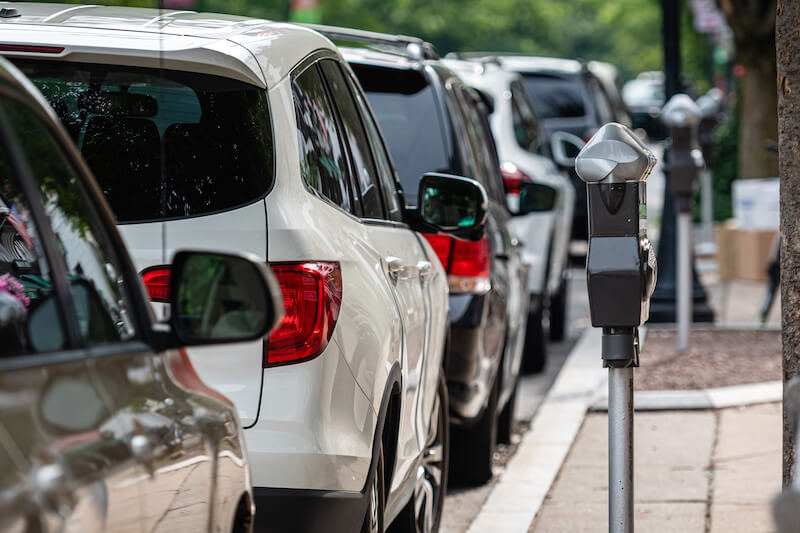 While most of Lethbridge does not have paid parking, there are certain areas to know about. The city has four zones where residents must have a Residential Parking Permit (RPP).
The Park 'n' Ride Transit Terminal in downtown Lethbridge has a three-level parking garage with monthly parking available for around $100. Those with reserved spaces can access the terminal 24 hours a day, and round-the-clock security remains on site to protect vehicles.
The downtown area uses a metered parking system. There are several ways to pay for metered parking, including a mobile phone app, credit or debit card, prepaid parking card, or coins. Metered parking in most of downtown ranges from $0.45 to $1 per hour.
Lethbridge Transit
Lethbridge Transit is the city bus and public transportation system. The city runs a dozen public bus routes operating from around 6 a.m. until 11:15 p.m. daily. Several routes travel between outlying areas of the city and the Park 'n' Ride Transit Terminal in downtown Lethbridge. There are also routes running from the east side of the river into West Lethbridge for students or professors at the university or the West Highlands neighbourhood.
Lethbridge also operates an Access-A-Ride system for those unable to safely enjoy the regular bus service.
The transit system is easy to use and offers multiple ways to pay for fares. All buses have tap-to-pay technology that allows riders to tap a credit or debit card to ride the bus. Riders can also sign up for an LT Fare card, which loads a prepaid "tap to pay" card. You can also pay the fare with exact change.
Adult fares range from a $3 cash fare to a $77 monthly pass, and university students or employees can purchase a semester pass for $289. Youth fares for those ages 6–17 range from $3 to $62, and those over 65 pay between $3 for a cash fare and $280 for a yearly pass.
Commute Times from Nearby Suburbs to Downtown Lethbridge
There are several smaller towns and suburbs near Lethbridge. Those who want to live in a more rural town—while still having access to Lethbridge for shopping, dining, and entertainment—may want to consider living in one of these areas. Here's a closer look at commute times from the suburbs to downtown Lethbridge.
Coalhurst
Coalhurst is a town of about 2,900 people located 15 kilometres northwest of Lethbridge. From Coalhurst, downtown Lethbridge is just a short drive along the Crowsnest Highway. The commute takes eight to 10 minutes during most times of the day. It only takes about 12 minutes to get to the downtown area, even with light congestion.
An alternate route would be to take the Crowsnest Highway until the junction with University Drive West. Follow University Drive to Whoop-Up Drive and then enter downtown Lethbridge from the south.
Broxburn
Broxburn is a rural and agricultural area directly east of Lethbridge. It has many farm supply and equipment stores, a café, and an equestrian centre. Anyone looking for a rural farmhouse and views of rolling fields will enjoy living in this quiet area of Lethbridge County.
It's a simple commute from Broxburn to downtown Lethbridge because it's only a 10-kilometre drive. Take the Crowsnest Highway west and then turn south on Scenic Drive. An alternate route would be to take Jail Road west until it intersects with the Crowsnest Highway. Either way can take between 10 and 15 minutes.
Fort Macleod
Fort Macleod is a small town about 50 kilometres west of downtown Lethbridge. This small town of 3,000 people has amazingly been the site where multiple blockbuster movies have been filmed in whole or in part. Portions of the films Interstellar, Ghostbusters: Afterlife, Brokeback Mountain, and Badlands were all shot here, as was the TV series The Last of Us.
It takes about 30 minutes to drive from Fort Macleod to downtown Lethbridge, no matter the time of day. Even with light congestion, it usually only adds about five minutes to the commute.
Magrath
The town of Magrath is 38 kilometres to the south of Lethbridge. It has a population of about 2,500. Magrath established the first large-scale irrigation system in Canada, which allowed area farms to flourish as the town grew.
To reach Lethbridge from Magrath, drive north on Highway 5. After passing the Lethbridge Airport on the left, move into the southern part of town and turn left on Scenic Drive South. You'll follow Scenic Drive the rest of the way to downtown Lethbridge. This commute takes about 30 minutes, barring any congestion.
Coaldale
Coaldale is to the east of Lethbridge, past Broxburn. This town of about 8,700 people is large enough that it has several attractions that draw some tourism each year. These include the Land-O-Lakes Golf Course, the Gem of the West Museum, and the Alberta Birds of Prey Centre. It's also near Stafford Lake for fishing, boating, and water recreation.
The distance between Coaldale and downtown Lethbridge is about 18 kilometres. It's a 15-minute drive westbound on the Crowsnest Highway, but an alternate route is to take Highway 845 south and turn west on Highway 512. That road intersects with the Crowsnest Highway just inside the city limits, which continues to the downtown area. This alternate route takes about 20 minutes.
Stirling
The Stirling village is a National Historic Site of Canada to the southeast of Lethbridge and northeast of Magrath. This small, rural area has a population of about 1,100.
Stirling is 35 kilometres from downtown Lethbridge. Most days, the commute will take 27 to 30 minutes on Highway 4.
Other Helpful Things to Know About Driving in Lethbridge
There are currently five EV charging stations in Lethbridge, located at the Cavendish Farms Centre, the Park 'n' Ride, City Hall, Henderson Lake Park, and the ENMAX Centre.
Motorists should note that cycling is very prevalent in Lethbridge. Many people bike to work, so take extra care to watch for cyclists on the roadways.
Plan Your Commute in Lethbridge
Driving in Lethbridge offers a convenient and scenic experience. From the well-maintained urban grid system to the picturesque Whoop-Up Drive, commuting is generally stress-free, allowing you to enjoy the city's striking natural landscapes. If you're moving to Lethbridge soon, you can take comfort in knowing the local infrastructure was designed with functionality and aesthetics in mind. Whether you're making your way downtown, travelling to the university, or just exploring the city's various neighbourhoods, driving in Lethbridge adds an unexpected but delightful layer to the quality of life here.