Driving in Red Deer: Red Deer Drive Times, Rush Hour, & Traffic Tips
Posted by Justin Havre on Tuesday, September 5, 2023 at 12:07:04 PM
By Justin Havre / September 5, 2023
Comment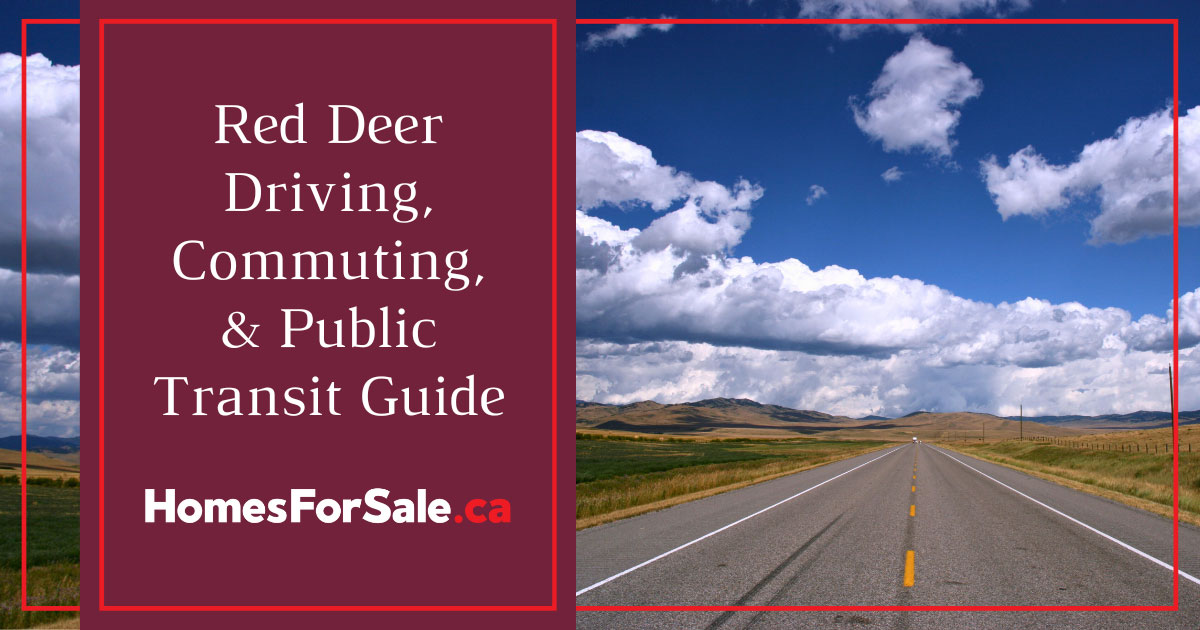 In the picturesque city of Red Deer—one of Alberta's most affordable cities—driving plays a pivotal role in the daily lives of its residents. With sprawling landscapes and neatly spread-out communities, understanding the nuances of navigating the city is essential for anyone participating in the growing Red Deer economy or just visiting. As the real estate market thrives, potential buyers and investors may find the region's driving conditions and infrastructure a significant factor in their decisions.
Get to Know Red Deer's Major Roads
Red Deer is about halfway between Calgary and Edmonton; the Queen Elizabeth II Highway connects the two larger cities. This north-south route bypasses Red Deer on the city's west side. Alberta Highway 2A, a north-south route that runs directly through the center of Red Deer, breaks off from the Queen Elizabeth II Highway on the city's south side. Most of the condos in Red Deer are situated along this route since it traverses the downtown area and offers easy access to Red Deer Polytechnic.
Alberta Highway 595 is an east-west route that begins at Highway 2A on the southwest side of Red Deer. The road continues from the Bower and Westerner Park neighbourhoods for several kilometres before terminating at Highway 21, about five kilometres north of Delburne. Locals sometimes refer to Highway 595 as Delburne Road.
On the northern side of town is Alberta Highway 11, another west-east route running through Red Deer. This route intersects with Highway 2A near the city centre and the Parkland Mall, one of the two main shopping areas in the city. There are several townhomes and condos in the neighbourhoods around the Parkland Mall. Two additional north-south streets to become familiar with are Taylor Avenue on the west side of Red Deer and 30 Avenue on the east side.
What to Expect Driving at Different Times of Day in Red Deer
Red Deer has a morning and evening rush hour when people are commuting, and traffic becomes thicker during the lunch rush between 11:30 a.m. and 1:00 p.m. The morning rush typically lasts from 6:30–9:00 a.m, while the afternoon/evening rush is from around 3:00–6:30 p.m.
There are certain areas of town where commute times are longer due to congestion—this includes most of 32 Street, especially where it intersects with Highway 2A and Taylor Drive. Many residents commute to Red Deer Polytechnic, the Collicott Centre, and the Red Deer Resort & Casino. Gaetz Avenue in the downtown area is also congested during rush hour times.
Another thing to consider when moving to Red Deer is the impact of the bridges on commute times. The Queen Elizabeth II Highway Bridge, Highway 2A Red Deer City Centre Bridge, Taylor Drive Bridge, and 67 Street Bridge are the only options for passing between the north and south sides of the Red Deer River. Traffic gets congested around bridges during rush hour.
Parking in Red Deer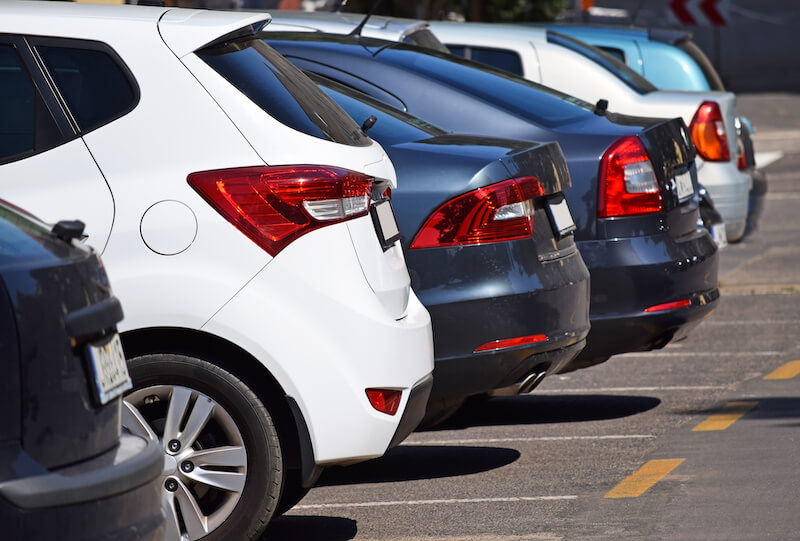 Downtown Red Deer uses a paid parking system, and multiple surface parking lots in the downtown range from $55 to $110 per month for a permit. Short-term parking in downtown is limited to paid on-street meters. The rates for parking vary based on the location of a parking zone. The city uses a color-coded system to mark zones and pricing. One of the easiest ways to pay for parking is to purchase a Red Deer Parking Card and pre-pay it for up to $120. The Parking Card works on both meters and city-owned parking lots.
Red Deer Public Transportation
Public transportation options in Red Deer are limited to bus routes. The good news is that most homes within the city are within a reasonable walking distance of a public bus stop. Here's what newcomers should know about public transportation in Red Deer.
Red Deer Transit
The public transportation system is known as Red Deer Transit. The system runs 12 interconnected routes through all parts of Red Deer, offering access to the downtown area, Red Deer Regional Hospital Centre, Red Deer Polytechnic, sports arenas, and much more.
Red Deer Transit also offers multiple school bus routes for certain public and Catholic schools not serviced by the local school districts. The schools serviced by Red Deer Transit bus routes are:
Central Middle School
Eastview Middle School
Lindsay Thurber and Gateway Christian schools
St. Joseph High School
Hunting Hills High School
Notre Dame High School
Red Deer Transit rates for adults (18–64) range from $2.50 for a single ride to a $72.50 monthly pass. Youths (6–17), students, and seniors (65+) pay between $2.25 for a single ride and $62 for a monthly pass. Children 5 and under are free with a paying adult, and people of all ages can purchase a Day Pass for $10.
Commute Times from Surrounding Areas to Red Deer
Some people choose to live outside of Red Deer and commute into the city every day for work. Some people prefer living in a smaller town while still having all the amenities of the bigger city nearby. Here are the commute times from some surrounding communities to Red Deer.
Lacombe
Lacombe is about 25 kilometres north of Red Deer. The two most accessible routes between the cities are the Queen Elizabeth II Highway and Highway 2A. It's possible to commute in just 20 minutes during non-rush hour times. Once the morning rush hits, it can take as long as 35 minutes to make the drive. The Queen Elizabeth Highway is the faster of the two routes. There are no public transit options between Lacombe and Red Deer.
Penhold
A small town with a population of around 3,500 people, the community of Penhold used to be a whistle-stop along the Canadian Pacific Railway. Penhold is about 16 kilometres directly south of Red Deer. Highway 2A is usually the fastest route between the two communities. Another option is to take Highway 42 eastbound and then turn north on the Queen Elizabeth Highway.
The commute takes about 15 minutes during non-rush hour traffic. Once rush hour arrives, the commute can expand to around 24 minutes. Commuters get around in their vehicles since there isn't a public transportation option between Penhold and Red Deer.
Bowden
Bowden is a "bedroom community" located south of Red Deer—many residents who live there either commute to Red Deer or the city of Calgary for work. The small town has a population of around 1,300 residents. It's about a 45-kilometre drive to arrive in Red Deer from Bowden. The quickest route is usually the Queen Elizabeth II Highway, but commuters can take Highway 2A from Innisfail since it's about the same amount of travel time.
The commute to Red Deer is about 30–33 minutes during non-rush hour traffic. During heavier traffic times, the drive can take up to 40 minutes. There are no public transit options between Bowden and Red Deer.
Innisfail
Innisfail, a town with a population of around 8,000, is a quiet community on the Calgary-Edmonton Corridor. It has many parks, several recreational lakes, and a golf course. The dog training facility for the Royal Canadian Mounted Police (RCMP) is located just outside the city limits. Innisfail is about 33 kilometres to the south of Red Deer. It offers a short commute of about 25 minutes during non-rush hour traffic, and up to 35 minutes when there's traffic. The two main routes are the Queen Elizabeth II Highway and Highway 2A.
Sylvan Lake
The big draw to living in Sylvan Lake is the lake itself. This community of roughly 16,000 people is located 25 kilometres west of Red Deer and offers the opportunity to live in a waterfront home facing Sylvan Lake. Sunbathing, swimming, and water skiing are popular lakeside activities during the summer months.
The quickest route to Red Deer from Sylvan Lake is the David Thompson Highway (Hwy 11). Highway 11A from the north side of Sylvan Lake takes slightly longer. During non-rush hour traffic, the drive takes around 20 minutes. When traffic is more congested, the commute can take up to 35 minutes.
Blackfalds
Blackfalds is a small town that's a popular option for those looking to lower their Red Deer cost of living. It has a population of about 10,000 people and is home to the Blackfalds Bulldogs, a junior "A" ice hockey team. The town is about 15 kilometres north of Red Deer, which makes for a quick and easy commute. If you're travelling outside rush hour traffic times, the drive takes as little as 15 minutes on the Queen Elizabeth Highway or Highway 2A. During rush hour, expect to add about 10 minutes to the commute.
Other Helpful Things to Know About Driving in Red Deer
Visitors and homebuyers moving to Alberta from another province can use their driver's license for up to one year without changing to an Alberta one. Winter driving in Red Deer is one of the main things newcomers should be aware of. To protect yourself while commuting in the wintertime, keep an emergency kit in the vehicle, drive with a full gas tank, and use winter tires. It's also important to check the local weather forecast before starting the morning commute.
Driving With Confidence in Red Deer
Red Deer's seamless blend of urban and natural beauty offers a unique driving experience. As the real estate sector continues to grow with more people moving to Red Deer every year, the quality and ease of transportation within the city cannot be overlooked. Understanding the driving dynamics of Red Deer helps enrich the experience of living there.