Cost of Living in Edmonton: 10 Most Important Edmonton Living Expenses [2024]
Posted by Justin Havre on Tuesday, March 21, 2023 at 10:41:53 AM
By Justin Havre / March 21, 2023
Comment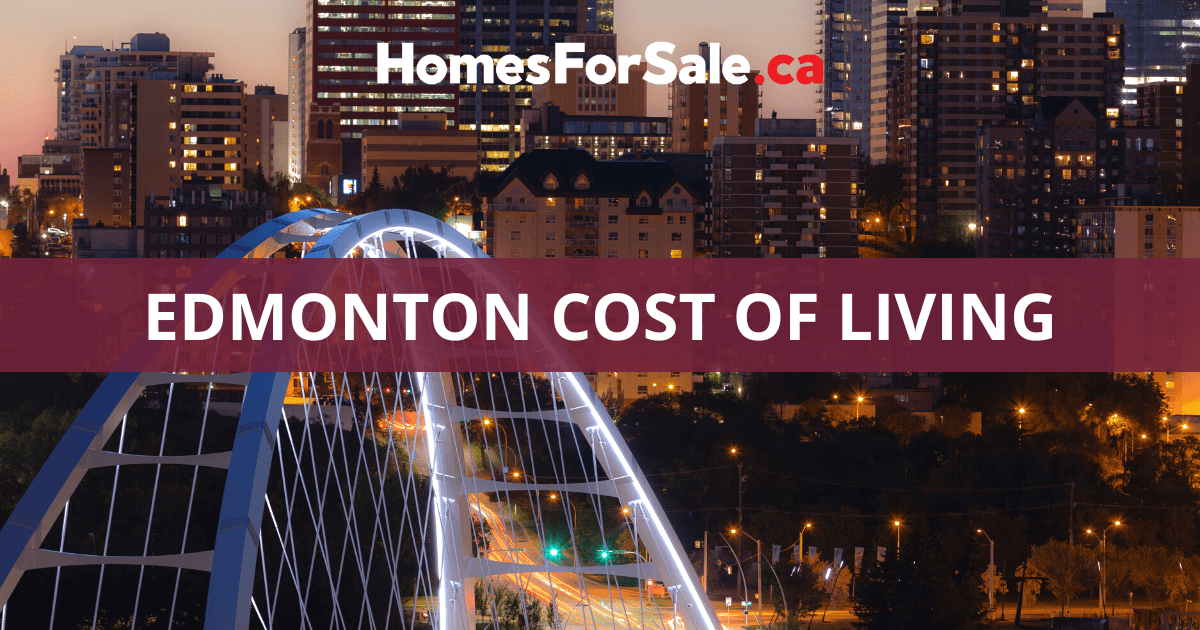 Are you looking to move to one of the most affordable cities in Alberta? It might be time to consider living in Edmonton! The bustling city life is a definite reason people love to live here, but it's also relatively affordable compared to other cities of its kind. Compared to the rest of the cities in Alberta, the capital's cost of living is 10% lower. Furthermore, Edmonton is 29% less expensive than Toronto, 22% less expensive than Vancouver, and 16% less expensive than Calgary.
Although the cost of living has been on the rise for the past 20 years, Edmonton remains comparatively affordable. Ready to make the move? Here's what future residents need to know about living expenses in Edmonton.
Housing Costs in Edmonton
At the heart of Edmonton's affordability is its housing market. Homes for sale in Edmonton are consistently listed at lower prices than in most other major cities. On average, Calgary real estate sells for over $500,000, whereas Edmonton homebuyers often spend closer to $400,000 when buying a single-family home.
Housing prices are rising much more slowly in this city as well. Instead of the double-digit price increases experienced in other Alberta cities, Edmonton's rentals only went up by about 7% on average. Residential real estate prices remained more stable than in other cities.
Median Home Price
As other Canadian cities see home prices rise into the millions, Edmonton homes remain affordable. When buying a single-family home, homebuyers may see a median price of around $420,000. Townhouses cost $236,000, while condos for sale units fall in the $160,000 range.
The most affordable neighbourhoods include Sprucewood, Castle Downs, Londonderry, Clareview, and Calder. Real estate prices are higher in downtown and south of the city center toward the Riverbend and Heritage Valley neighbourhoods.
The city may be affordable, but there are still plenty of luxury homes for sale in Edmonton. Homebuyers interested in high-end houses can usually find the perfect place in southwest Edmonton near the North Saskatchewan River, like the Windermere neighbourhood. Vaulted ceilings, gourmet kitchens, hardwood flooring, swimming pools, and other upscale amenities take these dwellings to the next level.
Median Rent
Renters often enjoy relatively affordable housing prices when they move to Edmonton. Two-bedroom apartment units are the most popular option, so the increased demand results in a higher overall price per square foot.
A one-bedroom apartment costs around $1,000 monthly, while a two-bedroom rental costs $1,300 on average. For a three-bedroom home, monthly rent goes up to about $1,400. For the lowest costs, renters can rent a studio apartment for $866 monthly.
Single-family rentals cost more per month. Depending on the neighbourhood, home size, and amenities, renters may pay anywhere from $1,500 to over $3,200 monthly. These rentals often have a larger floorplan plus yard space, which may make them well worth the extra money.
Utilities
Utilities in Edmonton can add up to $580 to monthly housing costs. Power, water, and garbage are a must, although phone and internet service come in at a close second.
Each month, the following utilities cost an average of:
Electricity: $160
Natural gas: $185
Water: $50
Garbage: $50
Cable: $25
Phone: $35
Internet: $75
Renters may have some or all of their utility costs included in rent. Most commonly, water and garbage service get wrapped into the monthly rental rate, but renters still have to pay their power costs. In luxury rentals, high-speed internet service may come standard as well.
Average Food Prices in Edmonton
Food typically costs each Edmonton resident between $15 and $20 daily. Understanding the average costs of groceries and meals out at various price points can help you estimate your monthly food budget in Edmonton.
Groceries
Depending on the household size, the cost of groceries equals 50% to 100% of housing costs, making it a considerable monthly expense. Individuals can expect to pay about $530 per month for groceries.
A household of four will see monthly grocery costs in the $1,400/month range. Buying bulk items and cooking larger meals decreases the cost of feeding each person in the household.
Some common items include:
One loaf of bread: $2
One dozen eggs: $5.00
One litre of whole milk: $2.50
For the best savings, residents can seek out deals at low-cost grocery stores, like Walmart, No Frills Supermarket, FreshCo, and Real Canadian Superstore Supermarket. H&W Produce sells fresh veggies and fruit for a reasonable price. Costco offers great deals on meat, cheese, dairy, and bulk pantry staples.
To get even more savings, shoppers can sign up for shopper apps and use weekly flyers to find excellent deals.
Restaurants
Edmonton restaurants charge anywhere from $12 to over $80 per meal. Meal prices align with the quality of the ingredients, the complexity of their preparations, and the overall vibe of their eatery.
A visit to a fast-food eatery typically costs $15 or less per meal. Popular fast-food restaurants include Marcos Famous, Swiss Donair, Jollibee, Kokoriko, and myFRIES Poutinerie.
Blowers & Grafton, Beira, and other casual dining restaurants usually charge up to $20 per meal. Meanwhile, upscale dining experiences await at restaurants like The Marc, La Ronde Revolving Restaurant, and Tzin Wine & Tapas.
Transportation Costs in Edmonton
Transportation costs vary for each household depending on how often each person needs to commute around town or beyond.
The Edmonton Transit Service (ETS) operates the local bus service and offers different fares and passes to accommodate every rider's needs. Each trip on the bus costs one ticket or about $3.50 when paying cash. A book of 10 tickets costs anywhere from $19 to $27, depending on the rider's age. When riding the bus regularly, bus riders can save money by buying a monthly pass for about $100. An annual pass is available as well and usually costs around $400.
Compared to people who only use public transit, car owners pay a lot more to get around town. In addition to buying the vehicle, car owners must pay for insurance, gas, auto maintenance, and repairs. At $2,100 per year, Edmonton car insurance rates are almost 10% higher than the national average. Gas ranges from $1.10 to $1.60 per litre, while auto repair costs vary depending on the vehicle year, model, and overall condition.
Edmonton residents can expect to pay about $20 for every five kilometres travelled in a taxi or rideshare vehicle. When having a taxi driver wait for any amount of time, riders may pay up to $30 per hour.
Edmonton Healthcare Costs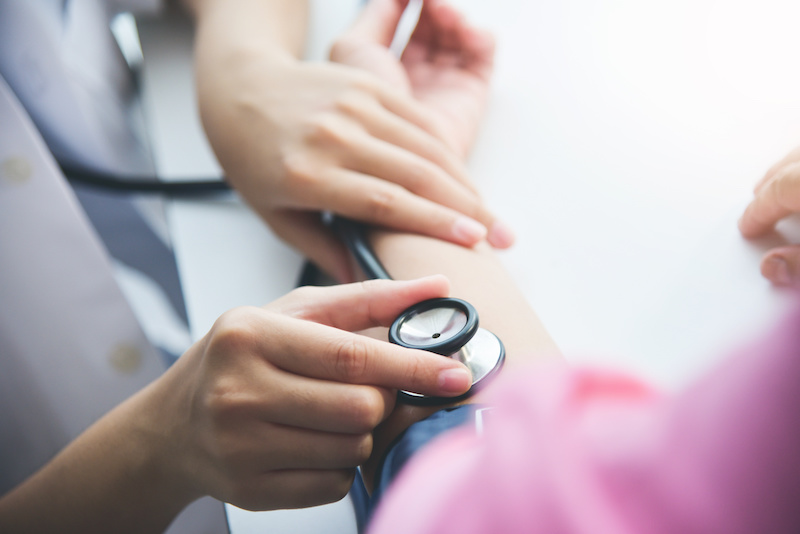 Eligible Edmonton residents get health and dental coverage through the Alberta Health Care Insurance Plan (AHCIP). Residents must have been living in Alberta for at least 183 days to get this insurance coverage.
The individual rate for non-group health insurance coverage is $63 per month, while families pay $118 monthly. This coverage pays for doctor's visits, medications, hospital stays, and private-duty nursing up to the set annual limit.
The AHCIP plan also comes with limited dental coverage, including surgical services. Vision care is given to children and seniors. Adults can get vision coverage when the care relates to a medical condition or trauma. For additional medical, dental, and vision coverage, Edmonton residents can buy a private insurance plan for about $1,000 per person each year on average.
Households with pets will need to take vet care costs into account as well. On average, veterinarians charge about $100 for a basic exam. Procedures can cost anywhere from a few hundred dollars to thousands. Pet insurance can decrease unexpected vet costs, but pet owners must still pay for annual exams, vaccinations, and other preventative care services.
Childcare Costs in Edmonton
Full-time childcare in Edmonton costs anywhere from $900 a month for preschoolers to $1,100 monthly for infant care. Before and after-school care for older kids may run around $750 monthly. Depending on the child's age, the daily rate ranges from $25 to $45 for part-time care.
Monthly fees are up to 60% higher at for-profit centres than at not-for-profit childcare facilities. Across the board, childcare fees have stayed relatively stable for the past five years. Additionally, the Federal-provincial child care agreement strives to make it even easier to find high-quality, low-cost child care.
Residents have many childcare options for infant to preschool-aged children, including daycare centres, private childcare providers, and off-site or live-in nannies. Private childcare providers charge the least, while live-in nannies cost the most.
Families that need occasional care can request parent relief services from the Family and Community Support Services (FCSS) office. They also offer parent-child development activities designed to strengthen the family.
Eligible individuals can get childcare subsidies from the Ministry of Children's Services. This helps offset high monthly costs while ensuring kids still get the highest quality of care. The subsidy rate depends on the child's age, household income, and other vital factors.
Edmonton Entertainment Costs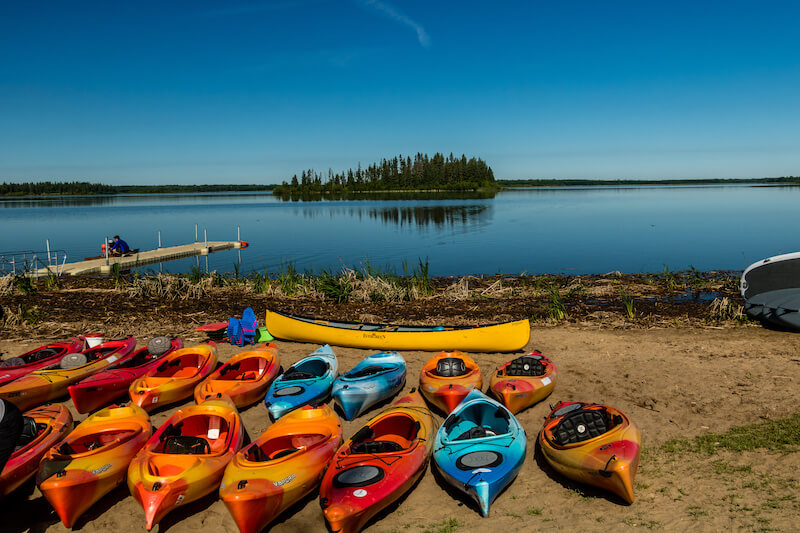 With so many things to see and do in Edmonton, it's easy to arrange a day trip or night out for less than $100. For a simple evening, residents can enjoy a trip to the cinema with a casual dinner afterward. Alternatively, they can take a taxi to the pub for appetizers and cocktails without exceeding that limit.
The cost of top attractions in Edmonton include:
Muttart Conservatory: $7 to $15 per person
Alberta Aviation Museum: $7 to $12 per ticket
Fort Edmonton Park: $12 to $20 per person
NHL Edmonton Oilers game: ~$70+ per seat
Elk Island National Park: $7 per person
Edmonton Valley Zoo: $7 to $11 per ticket
TELUS World of Science: $20 to $25 per person
In addition, a visit to the West Edmonton Mall can cost as little or as much as residents want. Walking the mall is free, although endless places exist to buy items and enjoy delicious food and drinks.
While at the mall, visitors can also stop by the Scotiabank Theatre for a movie for $15 or less per ticket. There's also the World Waterpark for about $65 per ticket or Professor WEM's Adventure Golf for less than $20 each round.
Salary in Edmonton
On average, Edmonton residents make around $65,000 per year. The average household income is in the $120,000 range. After taxes, the household may have about $99,000 for living expenses, savings, and investments. The tax rate in Edmonton reduces gross pay by up to 15% overall.
The highest-paying jobs are usually in the medical, tech, manufacturing, finance, and legal sectors. Software engineers, for example, make $77,000 per year on average. Finance managers, on the other hand, bring in around $118,000 annually. Other high-salary positions include physiotherapists, project managers, and lawyers.
People starting their careers can expect to earn minimum wage, if not higher. In Edmonton, employers must pay their workers at least $15 per hour to abide by Alberta's minimum wage laws. The provincial minimum wage has been in effect since 2018 and may increase in the coming years.
Across all industries, the unemployment rate is at just 5%. This rate has decreased by nearly 2% since last year. Employers often have to sweeten the deal to find and attract the top industry talent.
Enjoy a Low Cost of Living in Edmonton
Despite rising prices nationwide, residents in Edmonton can still enjoy a relatively low cost of living. The reasonable average salary also helps, especially as careers grow and thrive. Beyond that, there's so much to see and do, making this a wonderful place to live, work, and play. It doesn't cost much to make yourself at home in one of the best cities in Alberta!