Fort McMurray Economy: Major Industries and Top Employers in Fort McMurray [2024]
Posted by Justin Havre on Wednesday, September 20, 2023 at 8:30 AM
By Justin Havre / September 20, 2023
Comment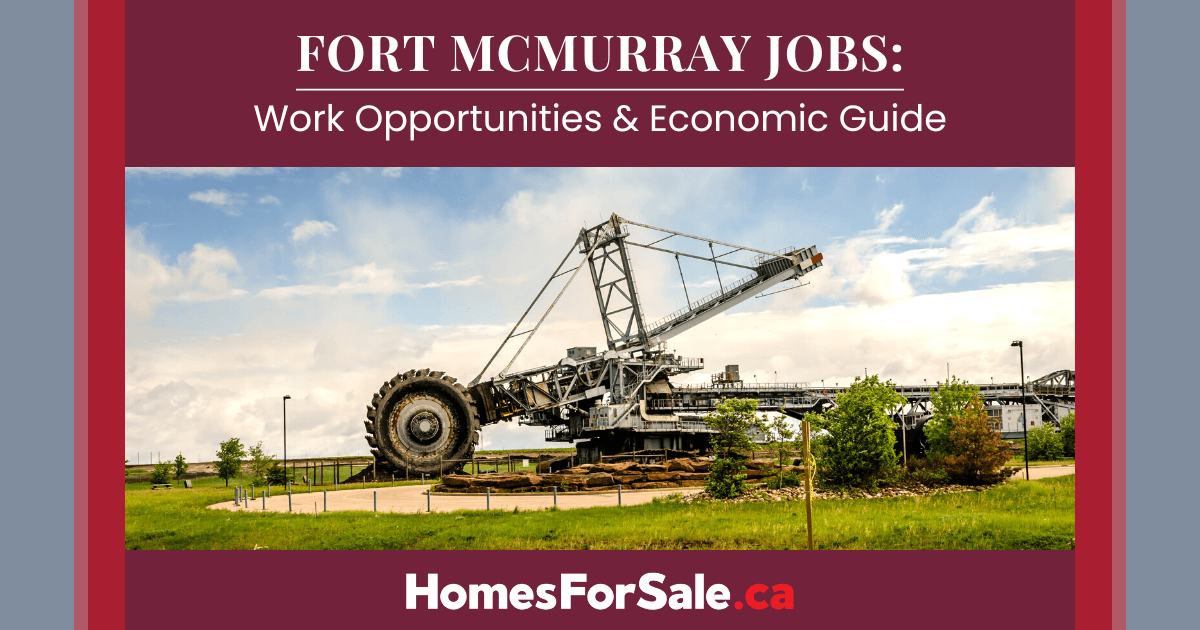 Nestled in the heart of Alberta's vast northern wilderness, the economic pulse of the city of Fort McMurray is shaped by the ebb and flow of the resource sector. Discover how this unique northern hub—which is among the most affordable cities in Alberta—continues evolving, offering distinct career opportunities and investment prospects amidst the region's resource-driven economy.
Top Employers in Fort McMurray
Fort McMurray, located near the Athabasca Oil Sands, is one of Canada's most important oil production hubs. This area employs people in the forestry, oil pipeline, natural gas, and tourism industries. Some economists and experts predict that the oil sands will remain the most important economic engine in Canada for the next two to three decades.
Some of the biggest employers in Fort McMurray include companies like Shell, Imperial, Suncor Energy, Canadian Natural Resources Limited (CNRL), Syncrude, and CNOOC Petroleum North America ULC, which was formerly Nexen. Each of these employers specializes in oil and natural gas.
Of course, there are other employers in Fort McMurray, including many government jobs. Other top employers include Flowserve, Husky Energy, and Ledcor Group. From oil mining to administration, there is a wide range of employment opportunities for people with all backgrounds and experience levels.
Stantec is a top employer in not just Fort McMurray but all of Canada. The company, integral to the economy in Edmonton, has an office in Fort McMurray and headquarters in Edmonton, where they undertake major projects like the airport expansion and others. Syncrude is another popular employer in the area well known for paying their employees well and providing excellent benefits, including a generous vacation allowance.
Is Fort McMurray a Good Place to Start a Business?
Fort McMurray is an excellent place to start a business, thanks to its proximity to the oil sands—making the area one of the largest oil producers in the world.
Many residents of Fort McMurray are business owners, and the city has made great strides in recent years to make itself appealing to entrepreneurs, coders, inventors, and more. The area has contributed $1 trillion to the Canadian economy, not just because of oil production.
Since so many people live and work in Fort McMurray, it has become a great place for businesses of all kinds to thrive and succeed.
Here are some facts about Fort McMurray that make it a good place to start a business:
The area has a provincial corporate tax rate of 8%
There are currently nine active land development projects underway
The city has received over 113 grants for downtown revitalization
Nearly $200,000 in incentives are available per commercial property
Approximately 76% of residents have a post-secondary education
77.8% of residents actively participate in the labour force
There are over 16,000 full and part-time students in Fort McMurray
Over 100 billion barrels remain in the oil sands, equaling about 100 years of future activity
Finally, aside from a large employer base, many taxes and royalties here support education, infrastructure construction, health care, and other industries that encourage businesses to start here.
Fort McMurray Economy Facts & Figures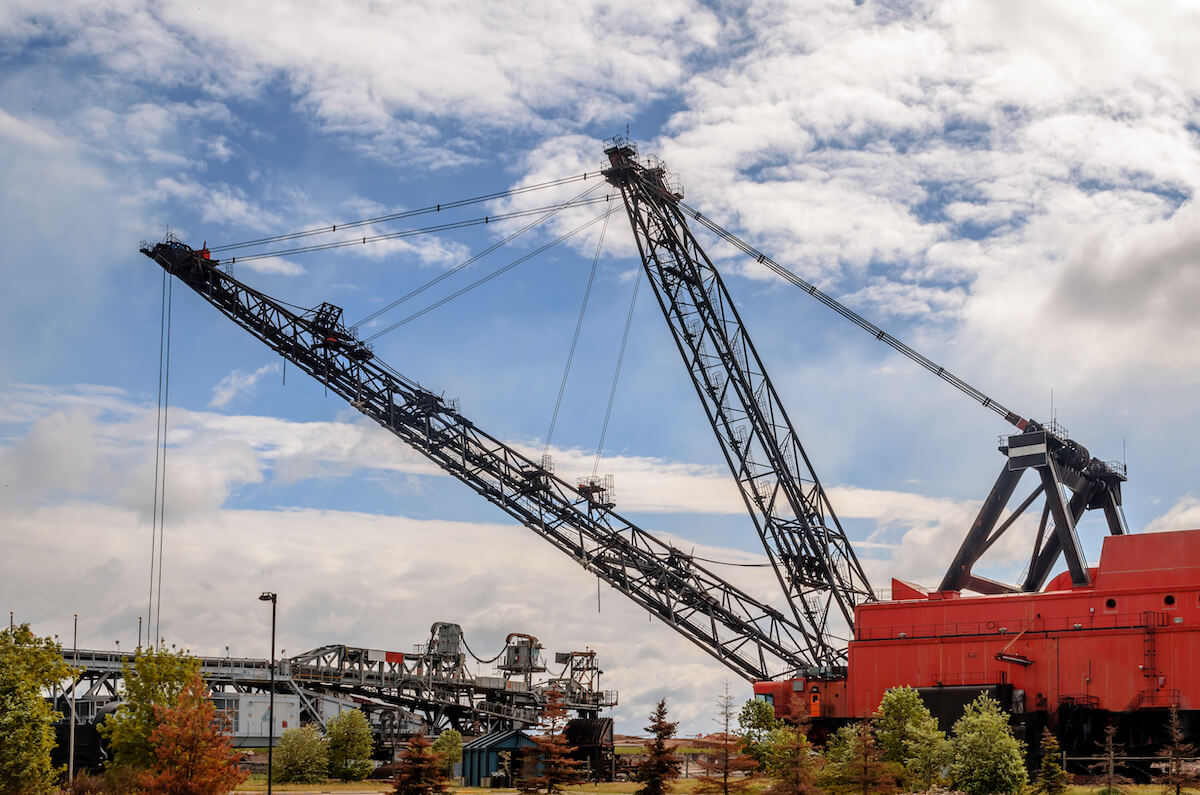 For those interested in living and working in Fort McMurray, a city that's integral to the Alberta economy, here are some facts and figures about the area that will provide a better picture of the economic landscape.
Fort McMurray, with its population of 68,000, is located just over 400 kilometres northeast of Edmonton. Officially designated as a city in 1980, the community's population has doubled since 2000. Despite that growth, the rent and purchase prices for real estate in the city are significantly lower than in larger communities throughout the province and the country. Rent can be found for as low as $850 per month, and the average rent for a three-bedroom unit is around $1600 per month. The median home price in town is around $460,000.
Mother nature is inescapable worldwide, but this is particularly true in extreme weather regions like northern Alberta. Winter temperatures can dip as low as -35℃, which can inhibit the plentiful outdoor-centric industry in the region. However, daylight can last for 16 hours in the summer, so production during this season more than makes up for the frigid winters. To make that production happen, there are thousands of energy industry workers in the area: Canadian Natural Resources Limited, for example, has a camp in Fort McMurray that houses around 2,000 workers.
Finally, there are 24 elementary and secondary schools in Fort McMurray and six in the rural areas of Wood Buffalo.
Fort McMurray Industries
Some of the top industries in the city, some of which are responsible for the huge influx of homebuyers moving to Alberta that choose Fort McMurray, include petroleum, construction, and forestry.
Petroleum
Fort McMurray is one of Canada's hubs for petroleum production because of its proximity to the Athabasca oil sands.
The economy here relies heavily on natural gas and pipeline activity, giving the city a reputation for being a boomtown. The oil sands make the city such an economic force and have helped transform the regional economy as a whole.
Pipeline Transport
Aside from natural gas and oil extraction, pipeline transport is another major industry in Fort McMurray. As of 2022, three new sections of pipeline were approved in Alberta, adding to the demand for pipeline transport in the region.
Just one of the proposed new projects creates over 1,160 full-time construction jobs and contributes approximately $180 million to the GDP of Alberta.
Port/Water Shipment and Transportation
The city is located at the southern end of the Mackenzie River-Great Slave Lake network, making it a very busy port for transporting goods, particularly in the summer months.
Construction
Due to the economic factors that make Fort McMurray such a popular place to live and work, construction is another main industry here. The Alberta government has also promised to release more Crown land for residential construction, mostly on the north side of Timberlea.
Forestry
The Alberta-Pacific (Al-Pac) pulp mill opened in 1993 and has contributed to the forestry industry in Fort McMurray. Several facilities are located here, including a Millar Western Forest Products Ltd. sawmill, the Northland Forest Products Ltd. sawmill, and several other smaller sawmills.
Fort McMurray's Dynamic Economic Landscape
As the economy of Fort McMurray evolves, so do the opportunities within this resilient city, evidenced by the amount of people moving to Fort McMurray. Whether seeking industrial or commercial ventures, it offers a canvas upon which to paint new chapters in the ever-growing story of this resource-rich Alberta hub.