4 New Construction Trends & Home Building Technology Transforming Real Estate
Posted by Justin Havre on Monday, December 19, 2022 at 9:17:23 AM
By Justin Havre / December 19, 2022
Comment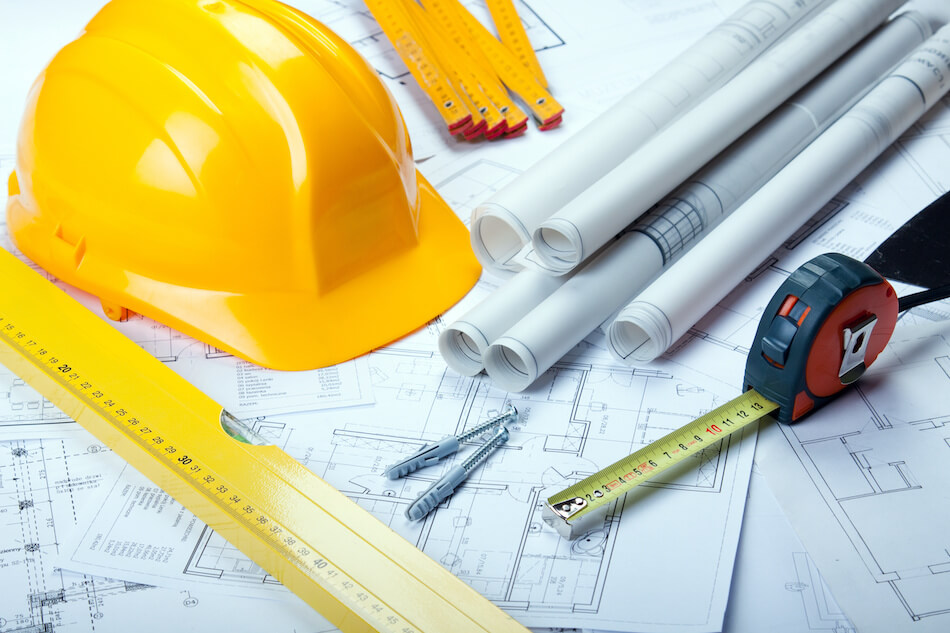 New construction trends are completely changing the home building process. As things change, buyers and contractors are eagerly embracing these new technologies because they're good for the environment and benefit everyone involved. What are the next generation of home-building technologies? Learn about the latest residential real estate building technology so you can stay ahead of the curve when buying a new construction home.
Innovative Aerogel Insulation
Sometimes referred to as frozen smoke, aerogel insulation is produced by removing liquid from a gel. This leaves behind a silica structure that consists of 90 percent air. Because it is mostly air, the aerogel is almost weightless and semi-transparent. Despite its lightness, it holds its shape and is utilized to create sheets of aerogel fabric.
This unique fabric is taking the construction industry by storm due to its fantastic insulation properties. Energy efficient upgrades are always a perk, so aerogel insulation is an increasingly popular selling point. People in locations with a good deal of cold weather appreciate that aerogel insulation has four times the power of foam or fibreglass insulation, making it very difficult for cold or heat to pass through.
Smart Bricks
Smart bricks are modular bricks that connect similarly to Lego blocks. Not only does this sustainable construction trend help projects move faster toward completion, but they offer significant thermal energy control. Smart bricks are versatile and leave ample space for plumbing, insulation and electrical outlets.
Real-Time Construction Collaboration
A significant technology in construction is the use of cloud-based web platforms and mobile applications. Many residential home builders are using real-time collaboration platforms and apps to focus on concepts including:
Workflow Management
Pre-Installation Checklists
Delivery Inspections
Project Updates
Communications Between Contractors, Suppliers and Investors
This trend is widely popular with large-scale builders developing condos and master-planned communities. This allows multiple stakeholders to know the stage the project is in and know about any delays or necessary changes rapidly. The primary perk is that all parties involved or invested in the project know where things stand at all times. Overall, this could lower the build cost and permit single-family home buyers to quickly make changes with the builders.
Structural Insulated Panels
Structural insulated panels (SIPs) are a modern high-performance building system appropriate for residential and light commercial construction. SIPs are structural slabs crafted of OSB-3 boards and polystyrene.
Individually, these materials aren't as structurally sound, so they are glued together to create strong and resilient SIP panels. Just one meter-long panel can withstand vertical pressure of up to 10 tons, while the cross can handle about a ton.
SIPs are standard in pre-fabricated homes and quality, high-performance homes. SIPs have quite a few benefits that range from sound reduction and energy efficiency to cost efficiency. Due to their ease of installation, the home can be finished faster, and roofing can be installed more quickly.
Advantages of SIP Panels
Homes with SIP panels retain heat rather well, despite their apparent thinness. The material is only 15 centimetres wide, but it offers thermal protection equivalent to two metres of brickwork.
Due to their low cost and ease of installation, home builders use them more often. No special equipment is needed, and often pre-fabricated homes with SIP panels can be completed within two to four months.
Another perk of structural insulated panels is that owners can use them to adorn home exteriors and interiors with a variety of materials that include:
Lumber
Plaster Facades
Siding
Decorative Boards
Panelling
Artificial Chores
Wallpaper
These are just a few materials that can be used atop SIP panels, and they are a good investment for Canadian home buyers and builders alike.
Home Building Trends Will Continue to Evolve
New building technology for residential properties is sure to continue trending upwards. These concepts will likely evolve and expand to even greater levels in the future: the question of whether to sell your home before buying another will always be present, but the efficacy of sustainable home-building trends and technologies will likely become clear. Those looking for a green home that's energy efficient should talk to builders currently using these techniques, products and applications.