5 Home Renovations to Increase Real Estate Values
Posted by Justin Havre on Monday, November 28, 2022 at 10:08 AM
By Justin Havre / November 28, 2022
Comment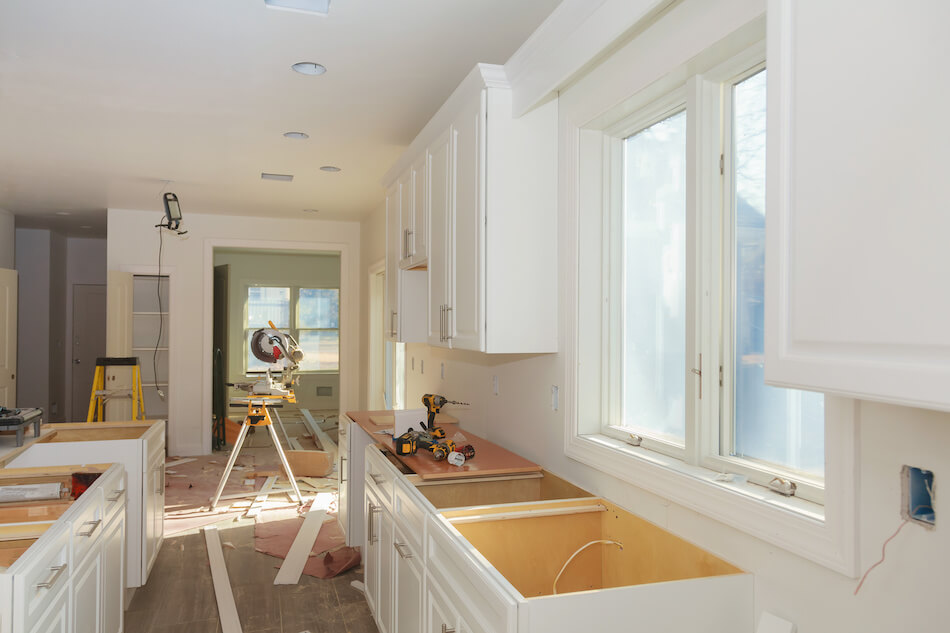 For owners who plan on selling their home, a few upgrades might be on the agenda before listing the property. Other updates may be necessary to bring the home up to current standards, which will make it more competitive on the real estate market. From smart home technology to hardware and small details, let's take a look at some top home renovations with a good return on investment (ROI).
Fresh Paint Goes a Long Way
Painting is often the most under-appreciated home improvement that adds beauty and value. For a low investment cost, paint typically requires little effort while providing a high return. Even when hiring a professional contractor who can assist with palette advice and services, the ROI can prove worthwhile as buyers tour the property. It can offer a sense of freshness and give home shoppers more of a vision of what they want to do with the place.
Updating Doors & Hardware
New access entry and interior doors can be rather profitable. Buyers want to be able to feel secure indoors, so entry doors made of steel with sturdy locking mechanisms can add to the home's appeal.
On the interior, including doors with trim, crown moulding and wainscoting can quickly ramp up the appeal of a home. Take note, that the quality of workmanship and materials used is essential. Consider hiring a local contractor to handle installation and choosing materials for maximum ROI.
Kitchen Countertop Upgrades
Kitchen renovations can often get out of hand in ways that can cost owners more than they will see compensation for upon selling. Rather than investing in high-cost upgrades like new cabinets and appliances, sellers can invest in smaller updates like new kitchen countertops. For quality stones like quartz or granite, expect to pay an average of $3000 to see a 75 to 100 percent ROI. Additionally, adding energy-efficient upgrades, like low-waste appliances, can save utility money while boosting property values.
Updating the Bathroom
While a bathroom renovation costs an average of $15,000, upgrading this space can pay off when selling. Take a good look at what the bathroom's strengths and weaknesses are. Then consider what buyers will likely want, while determining how much work and cost will be involved in making updates.
Consider upgrades such as frameless glass enclosures, impressive tile backsplashes in tubs or an elegant marble-topped vanity. The cost of renovations in the bathroom depends on the level of work involved.
Beyond materials, owners will want to factor in the cost of labour, design services, plumbing and any electrical wiring that is necessary. Many owners choose to renovate the master bath, while others opt to update all of the bathrooms in the home.
Invest in Wood Flooring
Flooring is one of the hardest wearing elements in homes, and depending on the current materials and condition, this might be a priority update for homeowners. If the flooring is aging, has gaps between planks or inexpensive outdated vinyl sheeting is installed, replacement could make or break the deal.
Carpeting is increasingly becoming a nuisance for homeowners as allergens and pets can make it a bit challenging to upkeep. However, owners can't go wrong by choosing wooden floors that are durable and beautiful.
The ultimate ROI will depend on the type of wood chosen. Hardwoods can be more expensive than their counterparts, but they can last for decades with proper care. In turn, hardwood flooring can offer an estimated 100 to 150 percent return on investment. Choosing the most eco-friendly flooring options is an essentail step in building a green home.
Get the Most Out of Home Upgrades Before Selling
Before putting a property on the market, homeowners may want to make a few repairs and updates to boost value. The aforementioned are solid investments that can add beauty to the home and make it more appealing to home shoppers so that owners can reap greater profits.