How Access to Roads & Transit Influences Home Values
Posted by Justin Havre on Wednesday, November 30, 2022 at 9:26:46 AM
By Justin Havre / November 30, 2022
Comment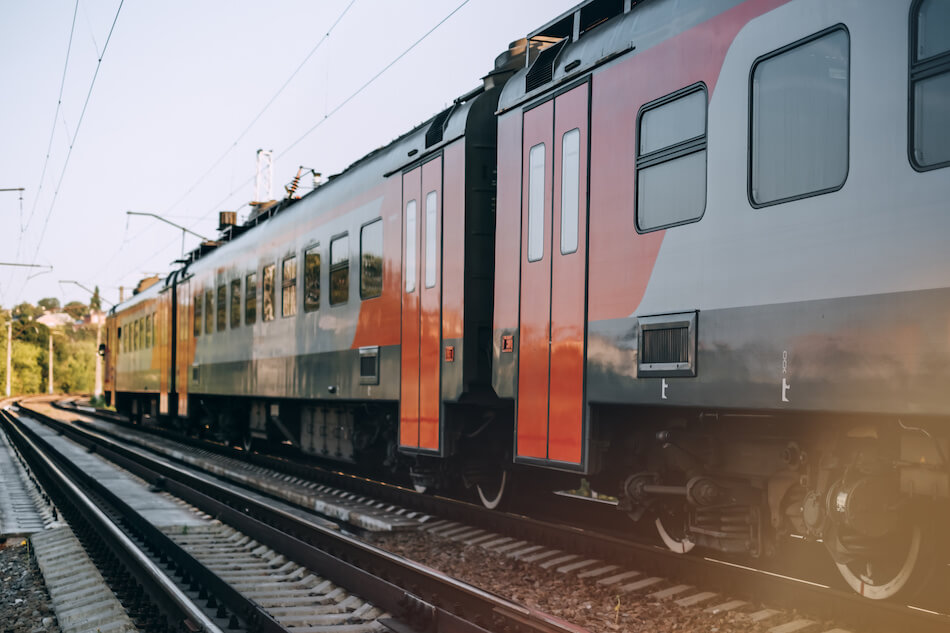 There's a reason real estate agents are all about location, location, location. A home's location significantly impacts access to local transit, commute times, and how easy it'll be to come and go.
It also affects the value of a home and influences what everyday life will be like living there. Living in a highly walkable downtown area, for example, provides access to public transportation, restaurants, attractions, and the city's main thoroughfares; real estate in this area, therefore, comes at a premium. Here are a few reasons to consider commute times and local transit options before packing up and moving to a new home.
Homes with Short Commutes Sell More Quickly
Homes with easy access to major roads and short trips to downtown areas are considered far more attractive to buyers. This means they sell quickly. Someone looking at a house with a short commute may have to act promptly to avoid losing it to another buyer.
Canadian Census data shows that major cities throughout the country have seen a drop in the number of people who drive to and from work. This is evidence of an improvement in public transportation and an acknowledgement of the potential for savings, and a home's proximity to transportation options and places of work is increasingly valuable. With the increased demand for energy-efficient homes, buyers may also be drawn to the eco-friendly benefits of a short commute.
Remote worker? Even someone who works from home may still want to consider convenient locations. Job policies can change. And, if someone wants to sell later, having a good location can mean a faster, more profitable sale.
Lenders Don't Like Long Commutes
When a home buyer tries to get a mortgage for a property that's a long way from their place of work, it can raise red flags with lenders. While many people enjoy the quiet of rural areas, too long a commute can make it harder to get approved for a loan and save for a down payment.
This is because lenders worry that a buyer is purchasing an investment property rather than a primary home. Owner-occupied homes are less of a risk for lenders than investment properties are. The loans for a home the owner plans to rent or flip typically have stricter requirements.
Someone looking for a home far from their job may need to provide documentation that confirms where they currently work, as well as information about working remotely to cut down on drive time. In most cases, a company's HR department can provide the information needed.
Public Transit Drives Up Home Values
Those who would rather drive than take the train should still consider public transit during homebuying. Researchers found a home's value goes up as much as 24% when public transportation options are nearby. Buying in an area where public transport infrastructure is improving can dramatically increase the home's value over time.
Plus, being near public transportation can keep a homeowner's costs low. Experts estimate that the average monthly cost of owning a car is about $740, which is nearly $9,000 a year. By eliminating those costs, buyers have more left over each month to put toward retirement, entertainment, or even additional payments to pay their mortgages off sooner.
Short Commutes Make You Happier
Research shows that the ideal commute is 15 minutes or less. Anything longer than that contributes to stress and degrades people's happiness levels.
This is because driving in traffic can be unpredictable, which puts people on edge. On the other hand, the cost and time savings of a short, convenient commute can ease a lot of strain and lead to a happier life in general.
What's the Commute Like at Your Dream Home?
Whether you're buying a new construction home or resale, commutes should be a top consideration. Perhaps living near walkable commercial areas is a significant selling point for you. But taking a few minutes to estimate drive time to work, local errands, and recreation you're interested in can help clarify which homes are the best. By considering these factors, buyers can get the home they want and enjoy the everyday experience of living where they do.