How to Invest in Real Estate: 5 Investment Types for Beginners
Posted by Justin Havre on Thursday, December 22, 2022 at 10:04:22 AM
By Justin Havre / December 22, 2022
Comment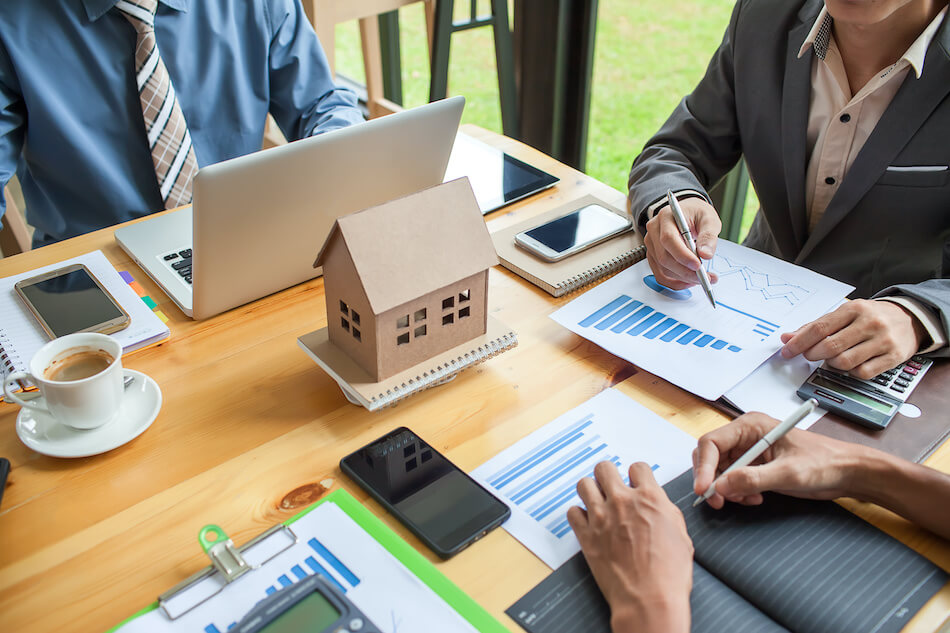 Real estate is one of the most popular types of investment. Investors have a variety of approaches that they can take to invest in real estate, from purchasing property to rent to participating in a real estate investment trust. Understanding the distinctions between these options and the associated capital gains tax rules is essential for investors to make educated choices. With this information, investors will understand the basic types of real estate investment and how they differ, leaving them one step closer to choosing a profitable investment property.
For informational purposes only. Always consult with an attorney, tax, or financial advisor before proceeding with any real estate transaction.
Real Property
Investing in real property is one of the easiest real estate investment types to understand, but it is usually one of the most involved and complicated to carry out. An investor who purchases real property is looking for a way to get a financial return by short-term or long-term means. Real property investments offer a lot of flexibility, and investors may choose to do one or more of the following:
Short-term rentals
Long-term rentals
Buy-and-hold
Fix-and-flip
These investments usually take a significant outlay of money and time to maintain the property and handle tenant concerns. That being said, purchasing real property allows investors to see and feel their investment, which is a major bonus for many investors. The ability to implement the best home renovations also gives buyers additional leverage over their property values.
Real Estate Investment Trust
Investors looking for opportunities that do not require putting in a lot of personal work may prefer to consider a real estate investment trust (REIT). An REIT is a type of investment requiring a person to buy securities in a public or private trust. The trust uses investment money to purchase and maintain properties. Unlike real property, a real estate investment trust requires almost no time to manage the investment. REITs may offer regular dividends, and public trusts may be relatively easy to trade. Investors should be worried before buying into a private REIT because selling may be more challenging.
Real Estate Limited Partnership
Investors who want the benefit of working closely with property development without necessarily having to invest on their own should consider a real estate limited partnership. Investors can put money into a fund that a general partner will use to buy land to develop into housing or commercial property. Unlike REITs, these limited partnerships are usually private and cannot be publicly traded. This makes them harder to find in many cases. These investments can be risky, particularly if the development fails or does not generate a significant profit for some reason.
Mortgage Investment Entity
Some investors want to get a share of the mortgage market, which makes a mortgage investment entity (MIE) a reasonable opportunity. Mortgage investment entities take money from investors to provide mortgages to borrowers, many of whom are looking for alternate funding sources. The investor buys a security in the MIE in exchange for the possibility of dividends on interest income earned by the mortgages. Like real estate limited partnerships, MIEs can be risky due to the viability of the investment. If the borrower defaults, investors may not get dividends.
Syndicated Mortgage Investment
Some property purchases are difficult to obtain through regular financing channels, and a syndicated mortgage investment can be a viable alternative. This investment approach involves multiple investors providing funds in the form of a single mortgage. The investors share in the returns, typically with regular repayment by the borrower. The approach is often used for large-scale developments when traditional lenders may not approve the project. Because a syndicated mortgage investment represents a higher risk for the investor, they usually have higher interest rates.
Begin Your Investment Journey
Real estate investment can create income sources for investors years into the future. Picking the right one takes research and examining the investor's time, down payment, and energy. By considering these common investment types, investors can choose one or more to suit their financial goals.
For informational purposes only. Always consult with an attorney, tax, or financial advisor before proceeding with any real estate transaction.