Jobs in Lethbridge AB: 2024 Lethbridge Economy & Industries Guide
Posted by Justin Havre on Wednesday, August 23, 2023 at 1:04:05 PM
By Justin Havre / August 23, 2023
Comment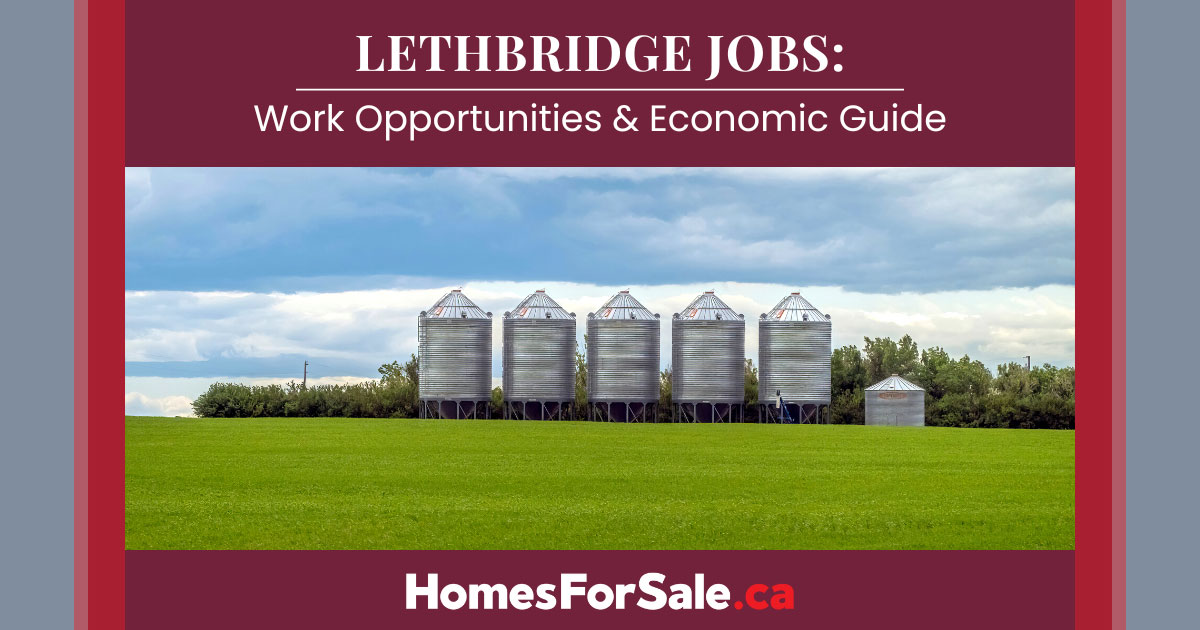 Situated in the picturesque prairies of Alberta, Lethbridge has evolved into a bustling economic hub, offering a myriad of opportunities for investors and prospective homebuyers. This article delves deep into the factors propelling Lethbridge's economic growth, exploring key industries, infrastructural developments, and employment prospects. As the city's economy flourishes, the cost of living in Lethbridge has remained low, making it an enticing destination for those seeking a prosperous and forward-looking community.
Top Employers in Lethbridge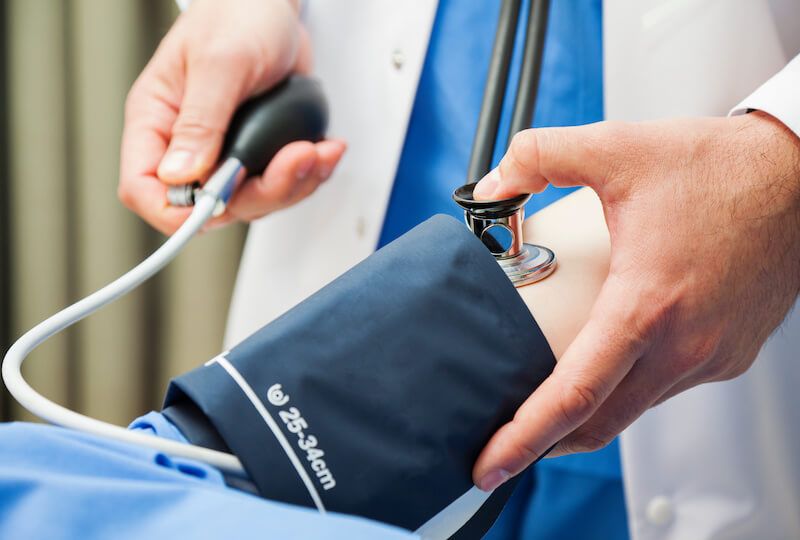 The top five largest employers in Lethbridge are Alberta Health Services, the University of Lethbridge, the City of Lethbridge, the Lethbridge School Division, and Lethbridge College. These organizations play a significant role in the local economy by providing employment opportunities to a large number of individuals in various sectors.
Alberta Health Services is the largest employer in Lethbridge, offering healthcare services to residents in the region. The University of Lethbridge is another major employer, providing higher education and research opportunities. It attracts both students and faculty from different parts of the country.
The City of Lethbridge employs individuals across various departments such as administration, public works, and community services. It ensures the smooth functioning of municipal services for the residents. Likewise, the Lethbridge School Division offers employment to educators and staff members who contribute to shaping young minds.
Lethbridge College focuses on vocational training and provides educational programs that cater to diverse fields such as agriculture, business administration, health sciences, and trades. It equips students with the skills required for employment opportunities within these industries.
These top employers not only provide job security but also contribute significantly to the economic growth of Lethbridge by attracting talent and generating revenue through their operations.
Additional Large Companies in Lethbridge
Covenant Health
Alberta Government
Palliser School Division
Sunrise Poultry
Holy Spirit Catholic Schools Division #4
PepsiCo Foods Canada
Is Lethbridge a Good Place to Start a Business?
With its favourable business conditions and competitive edge in cost savings, Lethbridge presents an enticing opportunity for entrepreneurs to establish their ventures. The city's lower operating costs in various areas, such as labour, supplies and services, transportation, utilities, and telecommunications, contribute to a more affordable business environment. This advantage is further enhanced by Alberta's low combined average federal/state corporate income tax rates and the absence of payroll tax, sales tax, provincial capital tax, or tax on financial institutions.
Moreover, businesses operating in Lethbridge can benefit from access to Scientific Research and Educational Development (SR&ED) tax credits offered by the Federal government. These credits can amount to up to 20% of eligible expenditures, with an additional 10% credit provided by Alberta up to $4 million.
In addition to the cost advantages, the City of Lethbridge provides incentives for business development in the downtown core through initiatives such as the Heart of Our City Housing incentive and the Targeted Redevelopment Incentive Policy. These incentives offer financial support and tax breaks for new housing units and commercial buildings that enhance the core.
Furthermore, Lethbridge's quality of life attracts and retains employees due to its location on the low end of the Alberta cost of living spectrum. This contributes to a vibrant and engaged community that benefits businesses operating in the area.
With its favorable business conditions, cost savings opportunities, access to tax credits, incentives for development, and quality of life advantages for employees, it's safe to say Lethbridge is indeed a good place to start a business.
Lethbridge Economy Facts and Figures
With a trading area population of 250,000, Lethbridge serves as the central hub for the agricultural region of Southern Alberta. The city's diverse economic landscape includes key players in the commercial, distribution, financial, and industrial sectors. In recent years, Lethbridge has undergone diversification with a greater emphasis on service-based industries.
Lethbridge has demonstrated balanced growth supported by various economic indicators such as Gross Domestic Product (GDP), annual rankings, and reports; today, it's integral to the economy in Alberta. The city boasts a GDP of approximately $5.8 billion and an urban population of nearly 97,000 within its trading area. Despite economic downturns, Lethbridge maintains consistently low unemployment rates and a stable housing market. Furthermore, there are over $1 billion worth of construction projects planned or underway in the next four years.
In recognition of its business-friendly environment and entrepreneurial spirit, Lethbridge ranked fourth among Canada's Best Places for Business according to Canadian Business and PROFIT in 2016. The city offers an ideal setting for businesses with its focus on science, engineering, and food expertise.
Overall, with its thriving traditional industries and emerging technologies coupled with innovative research and expertise in agriculture, food sciences, technology, and manufacturing, Lethbridge continues to enjoy sustained success as a dynamic economic center in Alberta.
Lethbridge Industries
Lethbridge's vast industrial landscape includes a range of sectors such as health and education services, wholesale and retail trade, leisure and hospitality, primary and construction, manufacturing, professional and business services, public administration, transportation and warehousing, finance, and insurance. The industrial and economic growth, combined with it being one of the most affordable cities in Alberta, is contributing greatly to the growth of the city.
Among these sectors, the manufacturing industry stands out as a significant contributor to the local economy. The manufacturing sector in Lethbridge generates more than $1.2 billion in annual sales while comprising only 10% of the city's overall economy. This sector supports a substantial workforce of approximately 4,800 employees with a total payroll exceeding $185 million. The manufacturing industry in Lethbridge is well-established, with over 100 companies operating within six industrial and business parks.
The manufacturing industry encompasses various subsectors, including agricultural equipment, animal feeds, concrete products, construction materials, fabricated metal products, foods and beverages, furniture production, machining, fabricated housing production, non-metallic mineral products, plastics, and heating and ventilation products. These subsectors collectively contribute to the economic growth of Lethbridge and its mentions among the best cities in Alberta.
With a vast area of 380,902 square meters (4.1 million square feet) for floor and office space dedicated to manufacturing operations in Lethbridge's industrial parks, the city provides an enabling environment for businesses in this sector to thrive. The robustness of Lethbridge's manufacturing industry reflects its importance as a key driver for economic development in the region.
Top Industries in Lethbridge
Health Care
Retail
Education
Manufacturing
Construction
Accommodation
Professional Services
Public Administration
Make a Living in Lethbridge
The economy of Lethbridge boasts a range of thriving industries and opportunities for growth. With top employers in various sectors, including healthcare and education, the city provides stability and potential for businesses moving to Alberta to flourish. The facts and figures of Lethbridge's economy highlight its resilience and potential for further development. All in all, Lethbridge presents a promising environment for business ventures to take root and thrive.