Living in Beaumont: 8 Things to Know Before Moving to Beaumont [2024]
Posted by Justin Havre on Wednesday, April 5, 2023 at 9:45:40 AM
By Justin Havre / April 5, 2023
Comment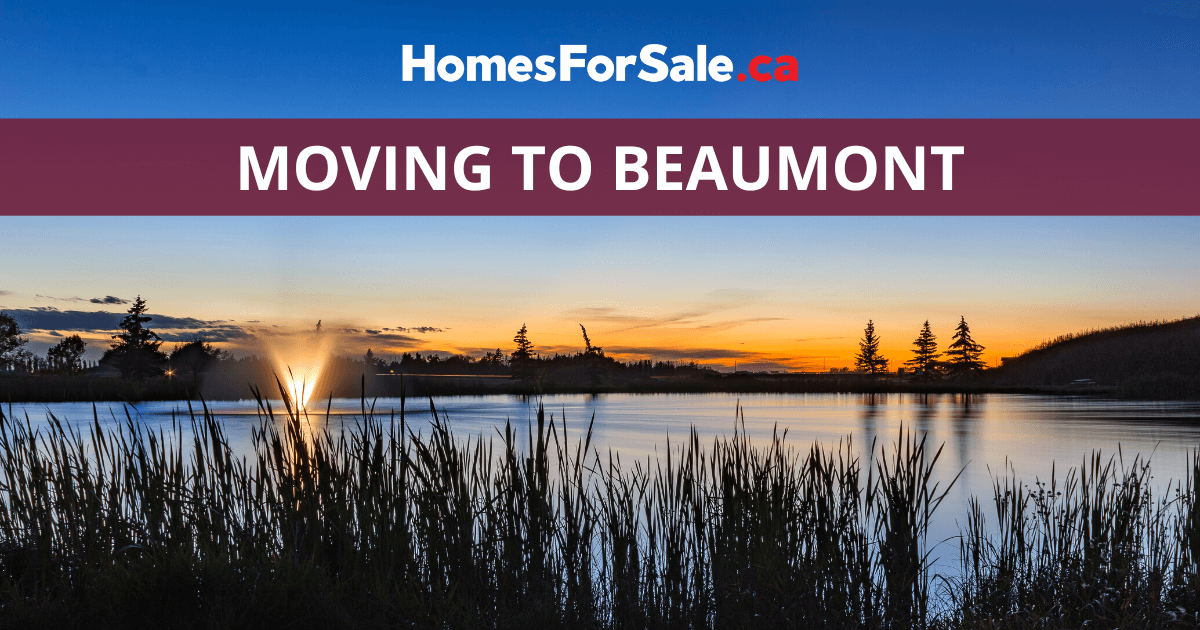 Beaumont, Alberta, truly offers residents the best of both worlds: it has a charming, relaxed, small-town feel combined with big-city convenience, thanks to the fact it's just south of the city of Edmonton. It's challenging to find a place with a reasonable cost of living so close to a major city, but that's exactly the appeal of Beaumont.
Beaumont has many open green spaces and walking paths, yet it also has a bustling downtown core. Walk from home to your favourite local restaurants and cafes! When you want to venture further out, the airport is less than 15 minutes away, and Edmonton is just 30. Ready to learn more about what it's like living in Beaumont?
6 Reasons to Move to Beaumont
For those who want to live in one of Edmonton's best suburbs, Beaumont is an excellent place to start your search. Some of the town's best benefits include:
Just 30 kilometres south of Edmonton
Plenty of park land and walking trails
Affordable cost of living, especially compared to Edmonton
One of four bilingual municipalities in Alberta
Intersected by Highways 625 and 814
Annual events like Beaumont Days
The Beaumont Lifestyle
Beaumont, with a population of just under 21,000, oozes small-town charm. There's an abundance of walking trails, playgrounds, local restaurants, schools, and new construction and well-established homes.
Back in the 1890s, Beaumont was a tiny, 10-acre French colony. It still embraces its unique heritage, with the downtown area reminiscent of a postcard-perfect French village with brick pathways and historic buildings.
Today, Beaumont is one of Alberta's four official bilingual municipalities. Some locals speak French as their first language, local schools offer bilingual education, and even the street signs are in French.
Employers Near Beaumont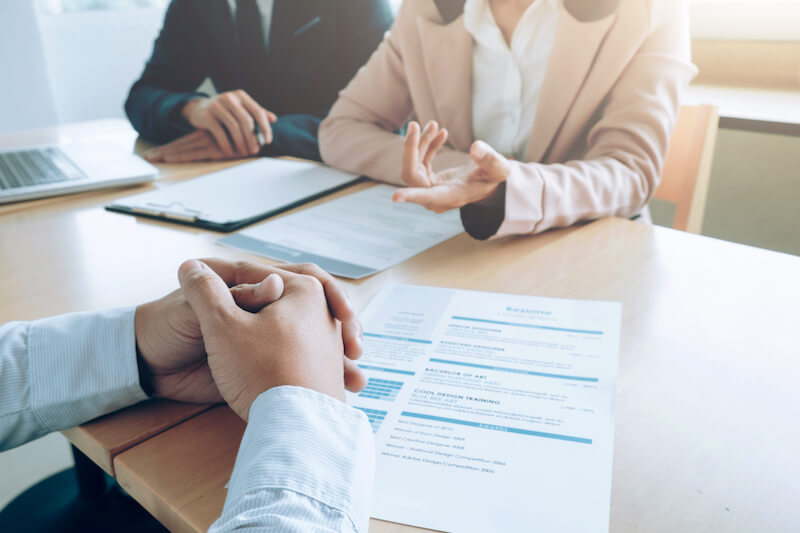 With its proximity to Edmonton, employment opportunities in Beaumont are ample. Most companies here are considered small businesses, with most employers having four or fewer employees. Construction is the city's largest industry, followed by professional services, real estate, and transportation. Other notable sectors include healthcare and social assistance, retail, educational services, and public administration.
Although small businesses are the majority in Beaumont, plenty of large corporations in nearby Edmonton exist, including Alberta Blue Cross. Other large Edmonton-based companies recognized as Alberta's best employers include the Alberta Investment Management Corporation, Alberta Innovates, and the Alberta Pensions Services Corporation.
Beaumont Amenities
With reliable commuter transit service, a community health centre, and multiple recreational centres, it's fair to say that Beaumont is a well-serviced city. Plus, the abundance of stores here means there's usually no need to make unplanned trips to Edmonton.
Beaumont Services
Public transportation centres around the city's Beaumont Transit commuter service, operational Monday through Friday at peak times. The service runs between downtown Beaumont and the Heritage Valley Transit Centre, with one stop at 50 Street and Ellerslie Road.
Another important service in the city is the Beaumont Community Health Centre, located on 50 Avenue. It offers various health services, including immunizations, drop-in appointments, and school health services.
Also on 50 Avenue, the Beaumont Community Centre (CCBCC) is the place in town for hosting events, large or small. The 30,000-square-foot facility is the largest in the county, from weddings to parties to company banquets.
There's the Ken Nichol Regional Recreation Centre for those who enjoy getting on the ice. It's a hub of ice-related activity, home to two regulation-sized ice rinks (seasonal; winter), two dry-surface arenas (seasonal; summer), and a curling complex.
Beaumont Shopping
Downtown Beaumont is home to over 170 small businesses, many of them interesting local shops. One of the most visited and unique is the Painted Door Gift & Gallery on Main, which sells works by 40-plus local artists and creatives. The small shop's selection of handcrafted items is second-to-none. Like most locals, you'll likely find it hard to leave without purchasing something.
The Montrose Village retail strip may be small, but it has the essentials, including the Montrose Pet Clinic, a Tim Hortons, Little Caesar's Pizza, Montrose Dental Care, a tire shop, Snap Fitness, a wellness centre, and a beauty parlour. For the most convenient in-town grocery shopping, head to No Frills supermarket on 30 Ave.
A short distance away, you'll find the Montalet Shopping Centre, Shoppers Drug Mart, and Sobey's. Just a bit further but still just 10 minutes away is Southwest Edmonton, home to plenty of boutiques and the larger Windermere Shopping Centre.
Things to Do in Beaumont
With over 85 hectares of open space and 33 kilometres of walking trails, plus several excellent restaurants, Beaumont is one of Alberta's best areas for foodies and enjoying The Great Outdoors. Of course, there's also the plethora of activities on offer in nearby Edmonton, including the mega West Edmonton Mall.
Outdoor Activities
The 51-acre Four Seasons Park is a must-visit, offering numerous walking trails, playgrounds, and Don Sparrow Lake, serving as an excellent summer fishing hole and a fun ice-skating location during winter. There are also three baseball diamonds, a football field, picnic sites, and a sand volleyball court!
Another fantastic exercise spot is the Beaumont Sport and Recreation Centre (BSRC). This multi-use facility has a hard-court gymnasium, aquatics centre, two-lane track, fitness centre, and the increasingly popular Arch Climbing Centre.
Golfers will also be happy in Beaumont, with the 18-hole, Championship links-style Coloniale Golf Club in town.
Ice skating is available at several places in Beaumont. Enjoy indoor public skating year-round at the Beaumont Sport and Recreation Centre and seasonally at Ken Nichol Regional Recreation Centre. During winter, ice skate outdoors at Don Sparrow Lake in Four Seasons Park and the BAHA rink behind the Ken Nichol Recreation Centre.
Restaurants, Breweries & Bars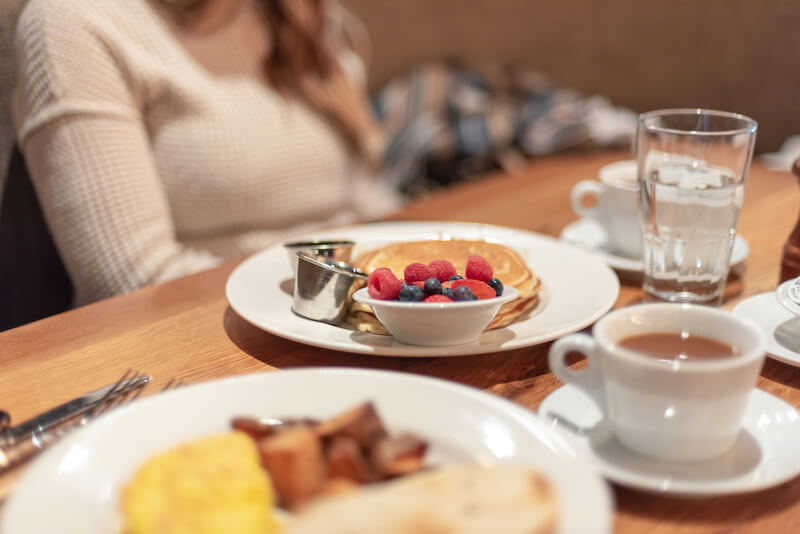 When you think about dining out in Edmonton, Beaumont may not immediately come to mind, yet there are various delicious eateries here — not to mention a fantastic craft brewery. Sea Change Brewing Co offers a diverse range of beers, plus Tex-Max favourites like tacos and nachos.
Keeping true to the city's roots, award-winning Chartier is a rustic, Quebec-French-style restaurant serving phenomenal upscale burgers, poutine, pastries, and other French-inspired dishes.
Those looking for a more casual dining spot will enjoy Maina's Donair, home of the region's best donair according to locals. Asian cuisine includes Saigon Delights, an authentic Vietnamese eatery on 50 Street.
When you need a caffeine fix, one of the best cafes in Beaumont is Jef's Cafe. Go for the delicious sandwiches, homemade soups, and strong coffee, and stay for the friendly atmosphere!
Nearby Attractions
One of Beaumont's biggest draws is its proximity to everything Edmonton offers. Perhaps the city's biggest attraction, the West Edmonton Mall, is just a 30-minute drive from Beaumont. Not only is it Canada's largest shopping centre, but it also has an aquarium, ice skating rink, amusement park rides, and much more.
Escape Emporium on 95 Street in Southwest Edmonton is also a lot of fun, offering custom-built escape rooms to challenge even the sharpest minds. It makes a unique date idea or night out with friends, forcing groups to utilize problem-solving, communication, and collaboration skills.
Beaumont Schools
Part of the Black Gold School Division, every residence in Beaumont has a designated school. For example, the Dansereau Meadows neighbourhood's designated school is the K-9 Ecole Dansereau Meadows.
Notably, most of the schools in Beaumont offer French immersion programs. Below is a helpful list of all the schools in Beaumont.
Preschool: L'Ecole des Petits on 50 Ave, Ready Set Grow Preschool on 50 Ave, and Bee Creative Playschool on 50 Ave
Kindergarten to Grade 4: Academie Sant-Andre Academy on Rue Eaglemont
Kindergarten to Grade 6: Ecole Beau Meadow School on 3206 Coady Blvd, Ecole Bellevue School on 50 Ave, and Ecole Coloniale Estates on Coloniale Way
Kindergarten to Grade 9: Ecole Dansereau Meadows on Rue Eaglemont and École Champs Vallée School on 30 Ave
Grades 5 to 9: Ecole Mother d'Youville School on Rue Parc
Grades 7-9: Ecole J.E Lapointe School on 55 Ave
High School: Ecole Secondaire Beaumont Composite High School on 43 Ave
Outreach School: Black Gold Outreach School on 50 Ave
The University of Alberta is just 25 kilometres from Beaumont. MacEwan University's Conservatory of Music, the oldest music school in Alberta, is 27 kilometres away.
Live Large in Beaumont
As you can see, living in Beaumont, Alberta, certainly has its perks. Enjoy a more relaxed pace of life, an abundance of indoor and outdoor activities, excellent shopping and restaurants, and many school options in this vibrant community — all while being close to Edmonton! Anyone thinking about moving to Alberta should have Beaumont on their list of places to check out.