Moving to Devon: 8 Things to Know About Living in Devon [2024]
Posted by Justin Havre on Wednesday, March 22, 2023 at 10:19:23 AM
By Justin Havre / March 22, 2023
Comment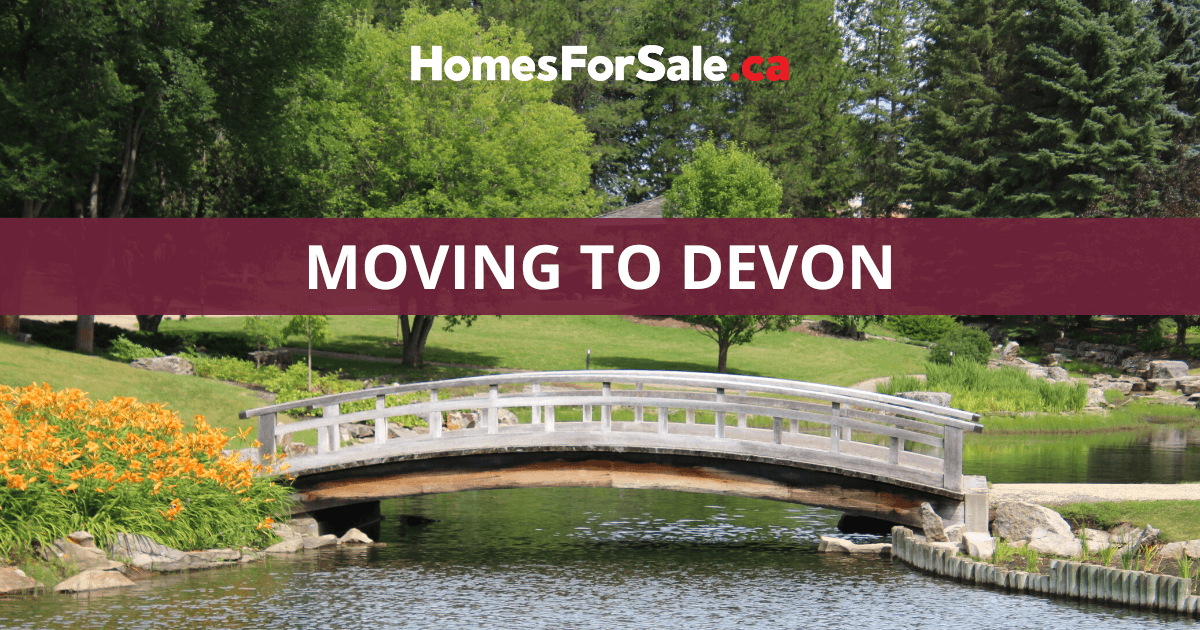 The town of Devon is the embodiment of "tiny but mighty." It may not be the biggest on the map, but it's undoubtedly one of the best places to live in Alberta. Don't be fooled by its small-town charm. Located just 40 minutes from the city of Edmonton, living in Devon still provides access to all of the amenities you want. Add to that the community's beautiful homes and condos, and this historic yet contemporary town has plenty to offer everyone. Are you ready to move to Devon? Here's what you need to know first.
6 Reasons to Move to Devon
While oil was the first big draw to Devon, there are plenty of other reasons why people still love living in this small town.
Excellent location near the Edmonton International Airport
Camping along the North Saskatchewan River
More than 14 kilometres of trails
Just 20 minutes from Edmonton
University of Alberta Botanic Garden
Easy access to Highways 60 and 19
The Devon Lifestyle
Oil workers knew they struck liquid gold in Devon in 1947, but little did they know this town would become one of the largest oil discoveries in Canada and a major contributor to the Alberta economy. Devon was a planned community — the first in Canada to be approved by a regional planning commission. While the oil industry is still a major part of Devon's story, it's certainly not the only chapter. This town of 7,000 residents is bustling with economic and social activity of all kinds.
Devon sits about 26 kilometres southwest of Edmonton, so you can always hop in the car and take the short drive to get there. However, locals know the best way to make the trip is actually by canoe! Believe it or not, all it takes is a few hours and a bit of determination (and plenty of snacks and water!) to paddle all the way from Devon to Edmonton on the North Saskatchewan River.
Just like the river, life in Devon is easygoing. Devon is special because residents here make a concerted effort to get to know their fellow community members through a program called Neighbourly Devon, an initiative designed to foster meaningful connections through social gatherings.
Employers Near Devon
Devon General Hospital is one of the largest employers in Devon, AB. It's a full-service healthcare facility that handles everything from routine procedures to emergency cases. The hospital is always seeking qualified individuals for various departments, and the facility is especially proud to offer opportunities to students and others beginning their careers in healthcare.
There are also many opportunities for Devon residents to find employment within the Black Gold School Division, which serves thousands of children in the Central Alberta region. Positions range from educators working in the classroom or support staff serving lunch in the cafeteria to many other positions.
Although there's plenty of economic development within the city, Devon residents can also find ample employment opportunities in Edmonton. One noteworthy example is the Alberta Motor Association (AMA), which has served Alberta motorists for over 80 years.
Devon Amenities
Between its wide selection of shopping, entertainment, parks, and other everyday conveniences, Devon has really made a name for itself. Dozens of retail stores, restaurants, and recreational activities are located either right in town or just a short distance away.
Shopping in Devon
It's so convenient to go grocery shopping in Devon that it won't even feel like a chore. IGA is one of Devon's primary stores to pick up staple items like fresh meats, produce, and baked goods. Weekly specials and sales mean patrons are always pleasantly surprised by what they find on IGA's shelves in terms of both selection and price.
B&K General Store is a home goods store offering a variety of decor and knick-knacks that help every house feel like a home. Whether you live in a townhome, condo, or waterfront home in Devon, everyone enjoys a living space that reflects who they are and their unique style.
Devon Services
One of the staples of the town's recreational scene is the Devon Community Centre, located on Haven Avenue. The space can accommodate several hundred people for events and other gatherings, and the full-service kitchen comes in handy when hosting parties or other get-togethers.
Devon is also committed to making sure the entire community is easily accessible to all, and that's where the community bus comes in. The bus makes stops throughout town, and the Ring & Ride program means that residents simply have to make arrangements ahead of time, and the bus will come right to them, picking them up and dropping them off at select locations.
Things to Do in Devon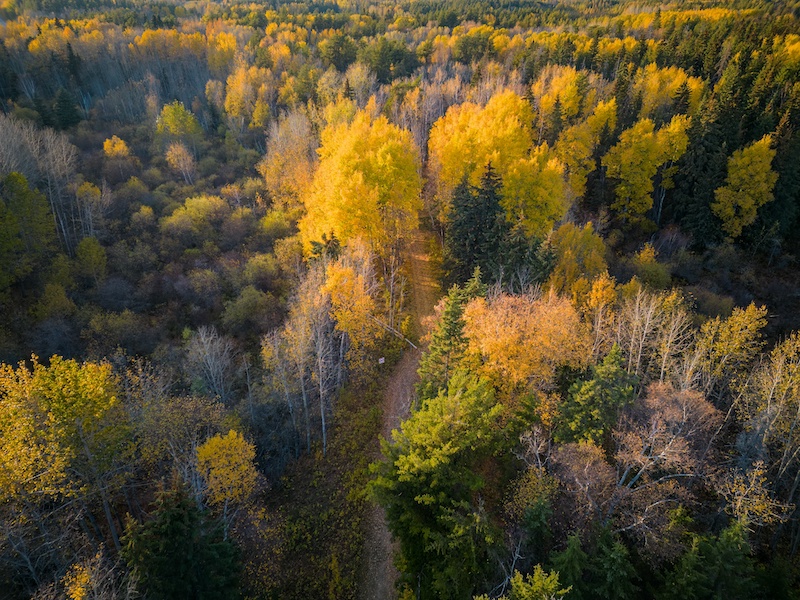 One of the best things about Devon is that you never have to go far to find exactly what you're looking for. There's a range of activity options that include spending time indoors at one of Devon's many shops or restaurants or exploring Alberta's renowned outdoor spaces.
Outdoor Activities
Devon's abundance of open outdoor space is perfect for people who want to enjoy Canada's natural beauty. Voyageur Park is a popular hangout spot for people who want to experience a range of activities, from picnicking on blankets in wide-open meadows to hiking or biking endless trails through the dense forest.
The Devon Golf & Conference Centre is a premier golfing and event venue located on the banks of the North Saskatchewan River. With a picturesque 18-hole golf course, the centre is a favourite destination for golf enthusiasts of all skill levels. The clubhouse features a restaurant and bar and event spaces suitable for weddings, conferences, and other gatherings.
Farther up the river, Rabbit Hill Snow Resort is the most beloved ski and snowboard destination near Edmonton. With its 40+ acres of ski and snowboard trails and a top-notch terrain park, the resort is a must-visit for winter sports enthusiasts. Additionally, the resort features a tube park for those looking for a fun-filled day on the slopes.
Restaurants, Breweries & Bars
When a steak dinner is in order, there's no better place in town than The Keg Steakhouse + Bar. This upscale eatery is well-known for its slow-roasted, hand-carved prime rib. The Keg also has an extensive selection of wine and cocktails and offers a great happy hour in the bar area.
Speaking of tasty beverages, RavenWolf Brewery Co. in the nearby town of Spruce Grove is so good, it'll leave you howling for more. This swanky microbrewery is situated in nearby Spruce Grove, and there are always plenty of lagers, ales, and ciders on tap. The beverage selection pairs nicely with the brewery's extensive menu.
Nearby Attractions
Devon is a fantastic community for many reasons, including that something fun and interesting to do is always around the corner.
The rich arts culture is a core part of what makes Edmonton unique, and Devon residents can always catch a show at a nearby local theatre. The Citadel Theatre in Downtown Edmonton performs various performances showcasing some of the city's most up-and-coming talents. Those interested in taking the stage themselves can even inquire about renting out the Citadel for private events or shows.
If the night's still young, head to 9910. Music is the heart and soul of this nightclub, and it's widely known as a place where new sounds and talent are discovered daily. House and techno blast from the DJ turntable nightly, and live bands add some variety on the weekends. 9910 also hosts other events like karaoke and comedy nights throughout the week.
Schools in Devon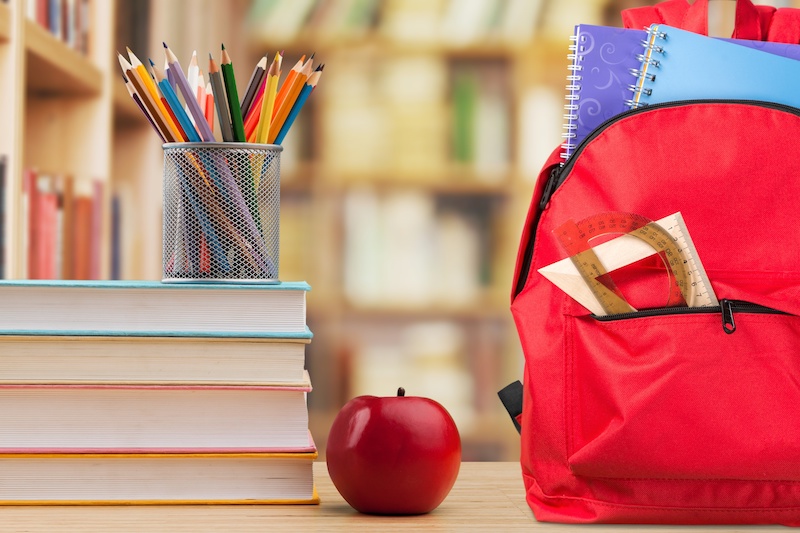 Students have many options for education in Devon. The schools here educate from preschool through high school graduation, and each has its own distinct curricula and programs that set it apart. The town's youngest learners are primarily served by the Black Gold School Division.
Devon offers many additional enrichment opportunities beyond the standard school day. Robina Baker Elementary School educates children in preschool and kindergarten, and in addition to the core curriculum, the institution offers after-school programs and extracurricular activities. This keeps kids engaged in learning around the clock, plus offers a built-in solution for parents and guardians who work a traditional schedule.
John Maland High School is one of the largest high schools in the Black Gold division. This school serves grades 10-12 and offers English instruction in the core competencies, as well as the fine arts.
Individuals looking for private school options will find several in the Devon area. Devon Christian School educates children in preschool through grade 9 and follows Alberta Education's curriculum. Holy Spirit Catholic School is another option for private education.
Find Your Community in Devon
Anyone moving to Alberta will be interested to know that Devon is one of its hidden gems. It's rare to find such a community where it's small enough that neighbours are truly friends but large enough that everyone also has their own space and plenty of privacy.