Living in Gibbons: 10 Reasons to Make Yourself at Home in Gibbons
Posted by Justin Havre on Thursday, May 25, 2023 at 9:58:44 AM
By Justin Havre / May 25, 2023
Comment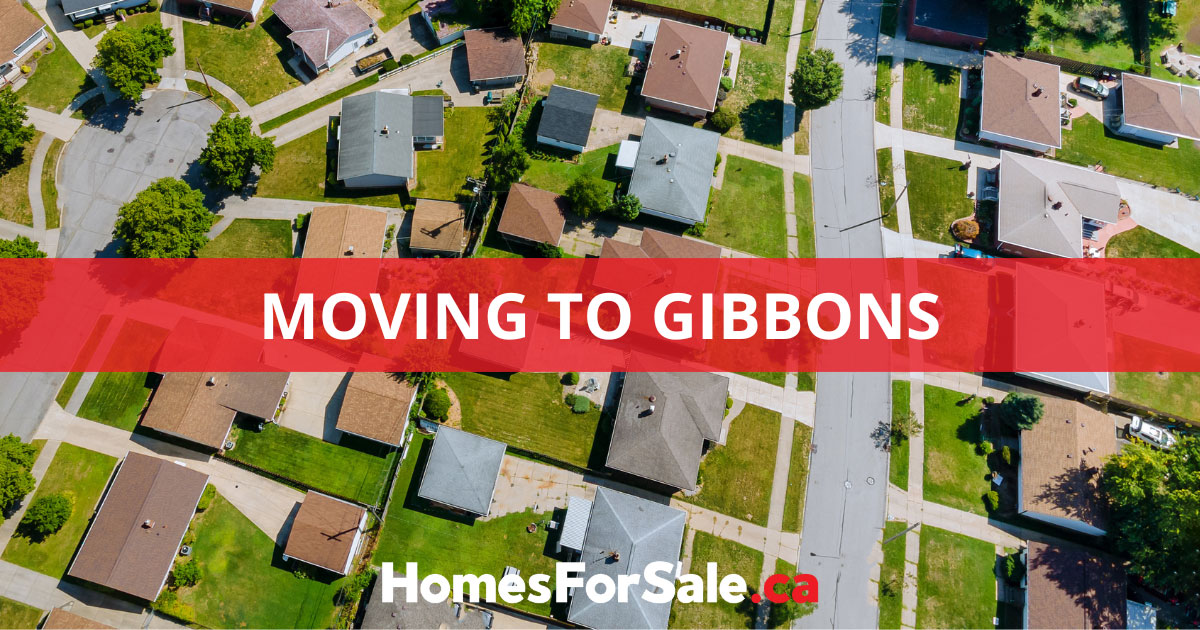 Located just 37 kilometres northeast of Edmonton, the small town of Gibbons, Alberta, has loads of charm and is close enough to the big city to enjoy rural tranquillity and everyday conveniences. With a population of just over 3,000, residents of this Sturgeon River Valley town appreciate the community's longstanding agricultural roots, support of small local businesses, an abundance of parks and other green spaces, and proximity to Edmonton. Whether you're considering moving to Gibbons or recently relocated, this guide will walk you through everything you need to know about living in this community.
10 Reasons to Move to Gibbons
Proximity to Edmonton
Below-average cost of living
Small-town charm
Abundance of outdoor activities and unique attractions
Below-average home prices
Low traffic
Many locally owned businesses
The University of Edmonton within short driving distance
Four distinct seasons
Local golf course
Cost of Living in Gibbons
The overall cost of living in Gibbons is about 14% lower than the national average. The average house in Gibbons sells for $363,000, significantly less than Canada's national average price. Similar comparisons exist for those renting a home or an apartment in Gibbons. Groceries, healthcare prices, and the cost of transportation are all right on track with the national average.
The median income in Gibbons has steadily increased over the last several years, and it's higher than Alberta's overall. That, combined with the lower-than-average costs (lower even than the cost of living in Alberta as a whole), means Gibbons offers an excellent opportunity for all types of homeowners.
Gibbons Job Market
For a relatively small town, Gibbons is home to an impressive 100-plus locally owned businesses. Most of them are small, independent businesses. In fact, about three-quarters of Gibbons-based businesses have fewer than 10 employees. With a tax-friendly environment for businesses, Gibbons is a fantastic location whether you're seeking traditional employment or have aspirations of opening your own company.
Employers in Gibbons include many industries. The surrounding land is primarily agricultural and industrial, offering many job opportunities in those fields. And if an opening with your preferred job doesn't exist in Gibbons or the surrounding area, the much larger city of Edmonton is just a 15-minute drive away. That's one of the biggest draws of living in Gibbons!
Popular Industries in the Area
Construction is the largest industry in Gibbons, followed closely by agriculture, which encompasses specific occupations such as ranching, forestry, fishing and hunting. Food and hospitality services, education, retail, and other local services, including real estate, also comprise a significant portion of Gibbon's industries.
The town is also extremely close to Alberta's Industrial Heartland, Canada's largest hydrocarbon processing region. Here, Gibbons residents can find more than 30,000 direct and indirect jobs in the global petrochemical sector.
Things to Do in Gibbons
With plenty of open outdoor space, truly unique attractions you won't find elsewhere in Canada, and various museums and restaurants, there's always something fun and exciting to do in Gibbons.
Outdoor Activities
Although Gibbons technically only covers 7.5 square kilometres, the town has many parks, trails, and other outdoor activities. There are 10 local parks — seven with playgrounds — and a dedicated sports area. Here are some of the highlights of Gibbons' parks.
Echo Glen Park: Two kilometres of hiking trails bordering the Sturgeon River and a publicly stocked catch-and-release fish pond
Poplar Park: A great place to take children, with a playground, seasonal splash pad, and tennis and basketball courts
Centre Park: Located in the heart of downtown Gibbons, this park features a playground, gazebo, picnic areas, and more.
Riverview Park: A fun historical-themed park with play structures resembling Old West artifacts, such as covered wagons, paying homage to the historic Athabasca Landing Trail.
In addition to the public parks, Gibbons is also home to a local golf course, Goose Hummock Golf Resort, where visitors can practice their swing or play a full 18 holes. The Fort Saskatchewan Golf & Curling Club is just a quick 20-kilometre drive from Gibbons, with another pristine 18 holes and a curling club onsite.
Local Attractions
Without question, a unique attraction in Gibbons is Jurassic Forest. This interactive forest full of massive dinosaurs is open from May 1 through Thanksgiving and is guaranteed to provide hours of fun for all ages. While visiting, you can complete a Dino Scavenger hunt on the two kilometres of wooded trails, dig for fossils, or play a round of mini-golf. The park offers affordable season passes, so Gibbons residents can return as often as they want throughout the season.
For those looking to learn more about Gibbons' history and pioneer heritage, the Gibbons Museum is a must-stop. It often hosts community events throughout the year, so check out the museum's Facebook page for details and updates.
The Gibbons Arena and Gibbons Community Cultural Centre is in the middle of town. The Gibbons Arena is home to a regulated ice rink that hosts public skates, hockey lessons and games, and curling, and the Gibbons Cultural Center hosts the Gibbons Library, Youth Centre, and MFC gym.
Restaurants & Nightlife
Keeping true to Gibbons' small-town charm, there aren't many large restaurants or lively nightlife options. However, anywhere you go means delicious home-cooked meals and supporting locally owned small businesses.
Mainstreet Public House is a local favourite with excellent service, daily specials, and tasty dishes. Nearby, you'll also find Primo Pizza & Donair, Lee's Chinese, Sal's Famous Gibbons, and some fast food choices.
For those looking for nightlife options in Gibbons proper, The Gibbons Hotel has a tavern with many drink choices, pool tables, and the occasional live music or another event. You can always head into Edmonton for a big night out for more excitement, live music, and pubs.
Gibbons Climate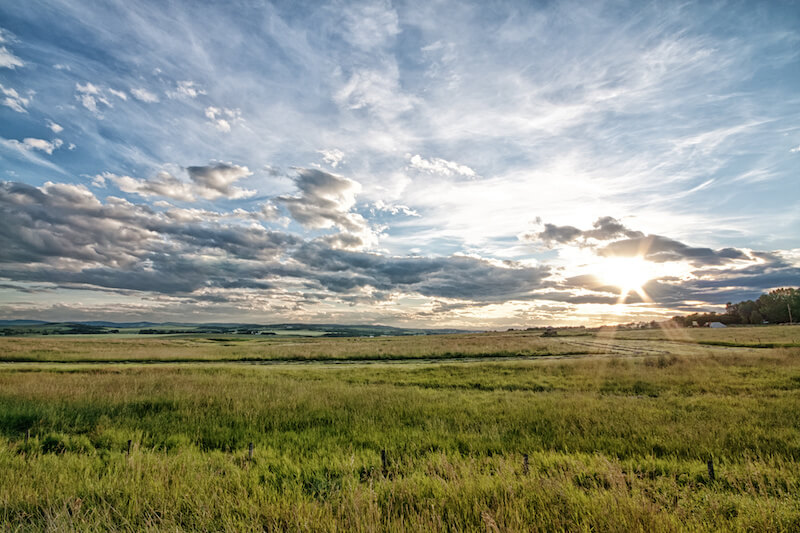 Gibbons has a continental climate, meaning it experiences four distinct seasons: hot summers and cold winters. Summers (June through August) see average temperatures between 10–20° C. Summers are also the rainiest months, averaging 81 millimetres of rain. Summers are the best time to be in Gibbons to enjoy all the things to do and outdoor activities fully.
Temperatures cool down quickly in the fall, with averages falling between 1° C and 10° C. September through November see an average of 59 millimetres of precipitation.
Winters are generally freezing, with temperatures dropping well below zero. December through February sees average lows of -18° C and average highs of -5° C. Snowfall varies yearly, but residents typically see around 66 millimetres of snow throughout winter. The plus side of having so much open outdoor space during the cold winters is that much of it transforms into a snow-blanketed wonderland with unique outdoor recreation opportunities like snowshoeing and cross-country skiing.
Springtime in Gibbons brings average temperatures between -7° C and 6° C and around 74 millimetres of total precipitation.
Traffic in Gibbons
Gibbons is a small community with just over 3,000 residents and located well away from the hustle and bustle of Edmonton. With this in mind, residents don't find a lot of traffic inside the city itself — which is one of the things most people love about living here! Many Gibbons residents commute to Edmonton to work, and the average commute time is 31 minutes by car.
Alternative Routes
Edmonton is, of course, the most popular commute from Gibbons. Downtown is 37 kilometres away, taking an average of 30–50 minutes during rush hour, while the city's northwest corner is just 15–20 minutes. The quickest route to downtown is typically via AB-28A and Manning Dr. NW. Occasionally, this route gets slightly backed up. When it does, you can take another alternative way via AB-15 S and 97 St NW to 111 Ave NW in Edmonton.
Schools in Gibbons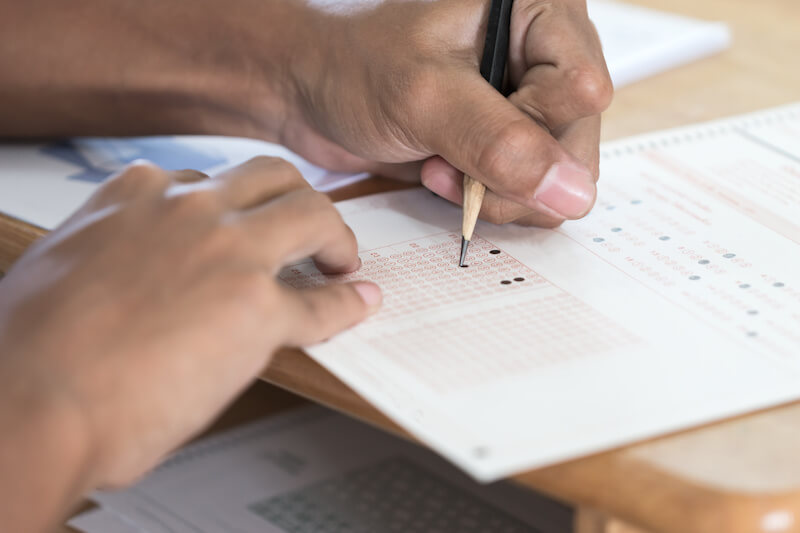 Gibbons is within the Sturgeon Public Schools District, which serves children from the Gibbons, Bon Accord, Morinville, and Redwater communities. Right in Gibbons, you'll find Landing Trail School, serving students from Pre-K to grade four, and Gibbons School, for children in grades five through nine.
For students in grades 10–12, Redwater School is located 26 kilometres from Gibbons' center. Those looking for an alternative program may be interested in Sturgeon Composite High School, an advanced learning centre, or Sturgeon Learning Centre, which offers high school credit courses in a flexible, highly individualized format.
The University of Alberta is 51 kilometres from Gibbons in Edmonton for those looking to further their education. It offers many undergraduate, graduate, and continuing education programs.
Living at Its Best in Gibbons
For those looking for a charming small town with plenty of open space, natural scenery, and proximity to a major city, Gibbons may be the perfect place to plant roots for those moving to Alberta. Less than 30 minutes from Edmonton and situated right along the Sturgeon River in the heart of Alberta's agricultural and industrial heartland, Gibbons truly has something to offer everyone.