Moving to Grande Prairie AB: Is Grande Prairie a Good Place to Live?
Posted by Justin Havre on Tuesday, November 21, 2023 at 8:53:42 AM
By Justin Havre / November 21, 2023
Comment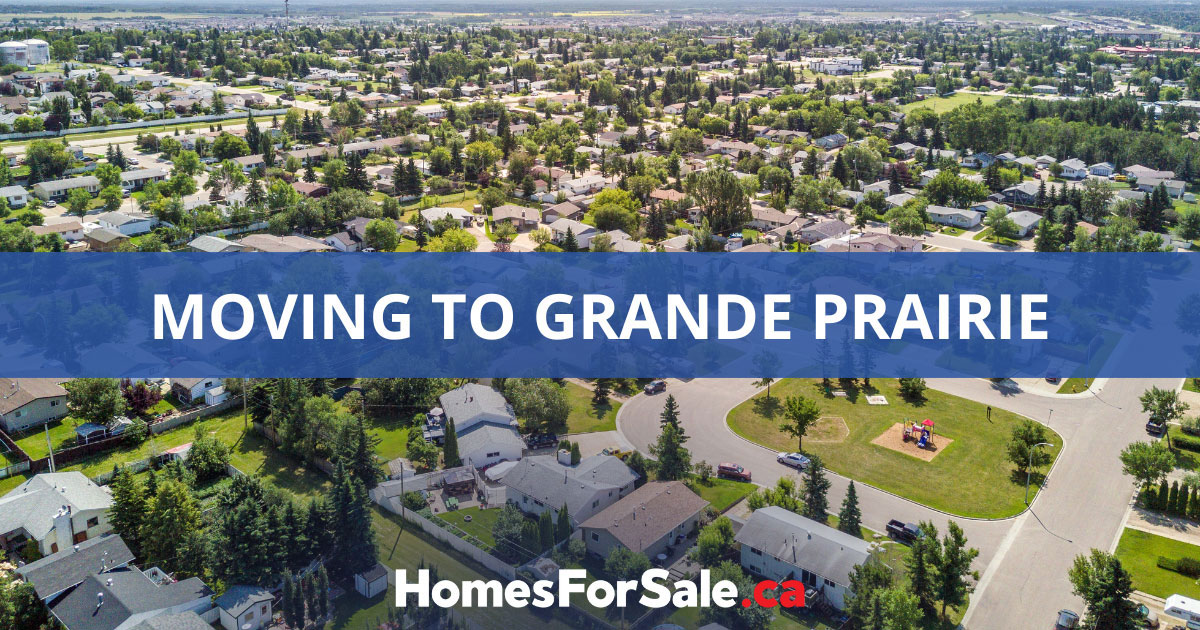 Are you thinking about moving to Grande Prairie? With its low cost of living, bustling job market, and plenty of things to do, it's no wonder why so many people have an eye on Grande Prairie. If you're not sure you're ready to make the move, let's take a closer look at all that Grande Prairie has to offer.
8 Reasons to Move to Grande Prairie
Convenient public transportation system
Affordable cost of living
Numerous parks & close to lakes
Two golf courses
Eastlink Centre
Grande Prairie Airport
Prairie Mall Shopping Centre
The Art Gallery of Grande Prairie
Cost of Living in Grande Prairie
The cost of living in Grande Prairie is about 13% lower than both the average cost of living in Alberta and the national average cost of living. In addition, the typical housing costs are an incredible 55% lower than the national average, so you can get more for your money. With such an affordable cost of living, you can stretch your budget further and save money while still experiencing all the city has to offer.
The more affordable price tags on Grande Prairie homes are by far the major contributor to the city's low cost of living. Groceries, healthcare, and transportation are about on par or a smidge below Alberta and national averages, while services in general are a smidge higher. Utilities are a bit more pricy, but it's still not enough to make the cost of living in Grande Prairie any less attractive.
Grande Prairie Job Market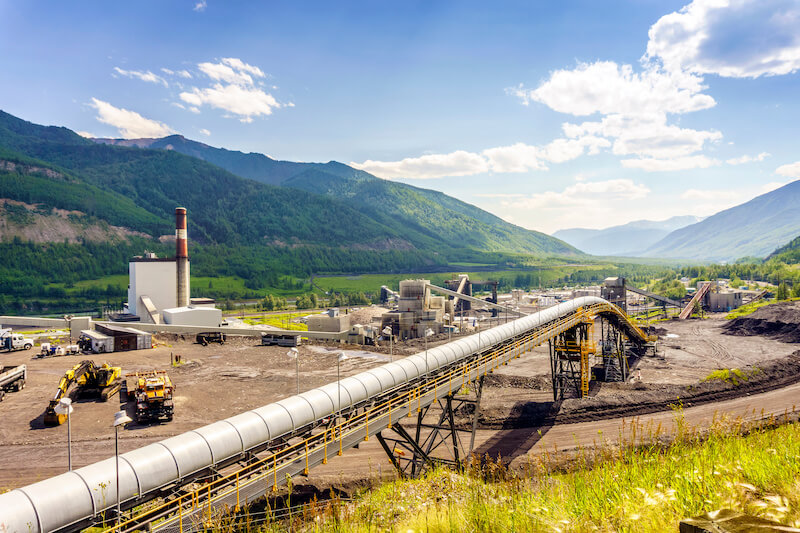 If you're looking for work in Grande Prairie, you'll be happy to know that there's a strong job market in the area. Popular industries include oil and gas, agriculture, forestry, healthcare, and retail.
Agriculture has been an essential part of Grande Prairie's economy since its early 20th-century roots, with cattle and buffalo as well as crops like barley, wheat, canola, and oats.
Oil and gas exploration began in the 1950s, and the discovery of the Elmworth gas field saw significant growth in the late 1970s. Additionally, Grande Prairie has a large forestry sector, with the International Paper kraft pulp mill, Canfor's sawmill and lumber yard, and Norbord's oriented strand board plant. These operators are some of the top industrial employers in the region.
Grande Prairie is also a major transportation hub, and it's located on the CANAMEX trade route linking Canada, the U.S., and Mexico. All these factors make Grande Prairie an attractive place for those looking for a new home.
Things to Do in Grande Prairie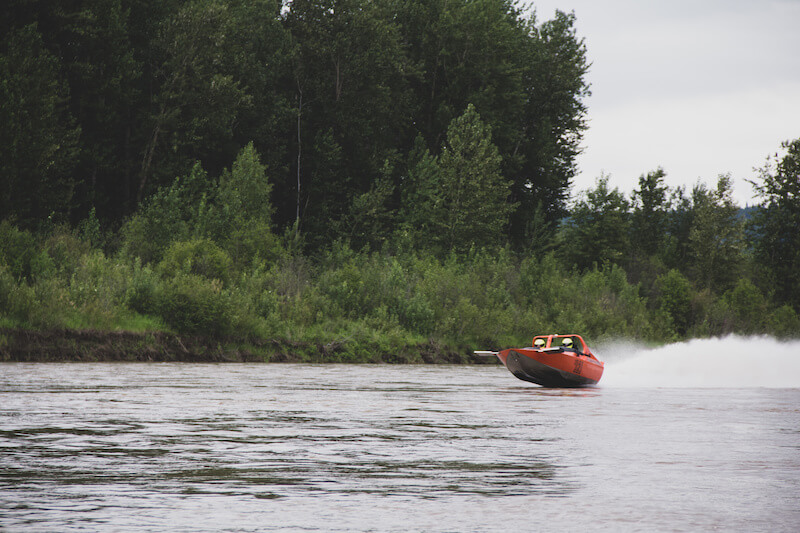 If you're looking for things to do in Grande Prairie, you're in luck! There are plenty of outdoor activities, local attractions, restaurants, and nightlife to explore. Whether you're looking for a fun outdoor adventure or a night out on the town, Grande Prairie has something for you.
Outdoor Activities
You'll love exploring all the outdoor activities Grande Prairie has to offer! In winter, you can skate on Muskoseepi Pond and outdoor rinks, and you can go snowshoeing, tobogganing, and hiking in the snow.
When the weather warms up, check out parks like Saskatoon Island Provincial Park, South Bear Creek Park, and Muskoseepi Park. There are several nearby lakes to enjoy, and you can also enjoy lawn bowling, disc golf, boating, and BMX biking. Plus, you can fish! Grande Prairie has something to do all year long.
Local Attractions
From art to sports and everything in between, Grande Prairie has something for everyone. This includes The Art Gallery of Grande Prairie and The Eastlink Centre. The Art Gallery of Grande Prairie offers a variety of exhibits, workshops, and other events for all ages.
The Eastlink Centre is an indoor/outdoor aquatic centre, fitness centre, and community centre. It's the perfect spot for swimming, ice skating, and more. You can also enjoy live music and sports events here.
Restaurants & Nightlife
Discover delicious eats and vibrant nightlife in Grande Prairie with popular spots like Brown's Socialhouse, The Keg Steakhouse & Bar, The Canadian Brewhouse, Maddhatters Liquid Lounge & Crazy Cuizine, and Better Than Fred's.
Brown's Socialhouse is a good place for a casual meal with friends or family, while The Keg Steakhouse & Bar is perfect for a romantic dinner or special occasion.
The Canadian Brewhouse is a great spot for drinks and pub-style food, and Maddhatters is a lively nightclub. Better Than Fred's is the ultimate sports bar with pool tables, arcade games, and plenty of TVs.
Grande Prairie Climate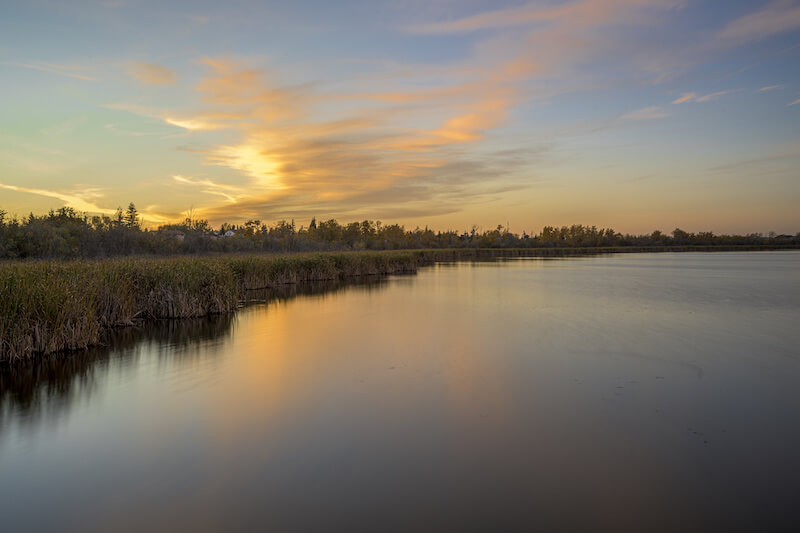 Grande Prairie's climate offers four months of warm weather and three months of cold, with rainfall occurring throughout the summer. From mid-May to mid-September, daily high temperatures average above 17°C, with July being the hottest month, reaching an average high of 23°C and a low of 11°C.
The cold season lasts around 3.6 months, from mid-November to early March, with daily high temperatures averaging below -2°C. January is the coldest month, with an average low of -17°C and a high of -8°C. The wetter season extends for about 3.9 months, from mid-to-late May to mid-September, with a greater than 22% chance of daily precipitation. June has the highest frequency of wet days, averaging 9.1 days with at least one millimetre of precipitation. If you're looking for the perfect time to visit Grande Prairie, the best time to do so is during the warm season from May to September.
Grande Prairie Public Transportation
With its contemporary buses and citywide route system, Grande Prairie's public transportation is a good choice for getting around the city. The city's transit network is compact and efficient, making it easy to get around.
Riders under 18 ride public transit for free thanks to Youth SUPERPASS cards. This initiative is part of the city's plan to encourage public transportation use. Adult fare is $3 for a single ride, with discounts for students, seniors, and multi-ride passes.
Grande Prairie has invested in modern buses that are comfortable and reliable. These buses are equipped with advanced technology such as GPS and safety sensors. The citywide route system makes it easy to get from one place to another, no matter where you're headed.
The city also offers a number of special services, such as a shuttle service for seniors and a bus route specifically for students. Plus, the city is working to make public transportation even more accessible with the introduction of dedicated bike lanes and electric scooters.
Schools in Grande Prairie
Grande Prairie has four school districts and numerous high schools. The Grande Prairie Public School District (GPPSD) operates 18 schools, and Grande Prairie Roman Catholic Separate School District No. 28 has 10 schools. Peace Wapiti School Division No. 76 (PWSD) runs three schools in the County of Grande Prairie No. 1. For Francophones, École Nouvelle Frontière offers kindergarten to grade 12.
High schools include Grande Prairie Composite High School, St. Joseph's Catholic High School, École Nouvelle Frontière, Charles Spencer High School, and Peace Wapiti Academy.
Northwestern Polytechnic (formerly Grande Prairie Regional College) is a post-secondary institution established in 1966. The campus was designed by Canadian architect Douglas Cardinal and renamed Northwestern Polytechnic in March 2022.
Is Grande Prairie Your Next Destination?
Moving to Grande Prairie has a lot of good advantages—from the cost of living to the job market to the beautiful Canadian outdoors, there are plenty of reasons to call this city home. It's a good choice for anyone looking for a more isolated lifestyle with amenities like the largest Alberta cities. All in all, it's a great place to live, work, and play.