Moving to Medicine Hat, AB: 11 Reasons to Move to Medicine Hat
Posted by Justin Havre on Wednesday, October 18, 2023 at 12:14:17 PM
By Justin Havre / October 18, 2023
Comment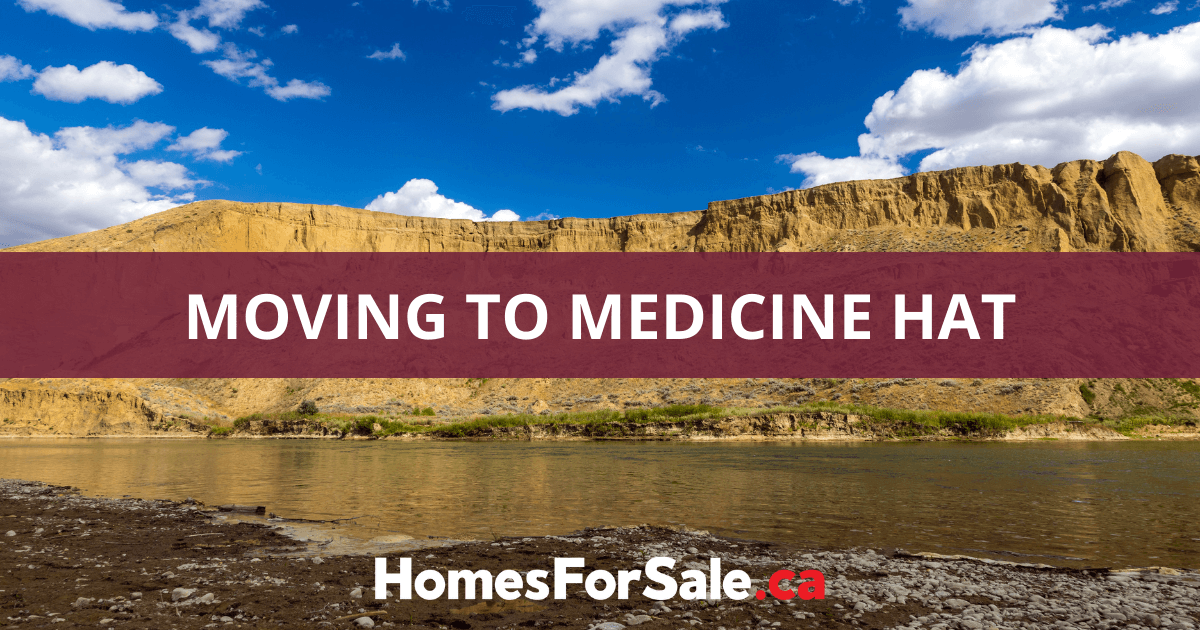 Nestled in the southeast corner of Alberta lies the enchanting city of Medicine Hat. Known as "The Gas City" because of its vast natural gas fields, Medicine Hat—considered by many to be one of the best places to live in Alberta—boasts a unique blend of picturesque landscapes, cultural vibrancy, and a history rich in Indigenous heritage. Its relatively mild climate compared to other Canadian locales and its welcoming atmosphere make it an appealing destination for many looking for a change of pace.
10 Reasons to Move to Medicine Hat
Affordable housing market
High-performing school districts
Abundant outdoor recreation
Strong job market
Short commute times
330 days of sunshine
115 kilometres of trails
Vibrant downtown district
Modern local amenities
Plenty of shops and restaurants
Cost of Living in Medicine Hat
The low cost of living in Medicine Hat is one of the biggest draws for those considering moving here. Home sales and rentals are significantly cheaper than other major cities in Canada, with a national cost of living index of 40 out of 100. This means that buying a home here is 60% cheaper than the average Canadian city.
Homes for sale in Medicine Hat are mostly single-family detached bungalows, Craftsman bi-levels, and new construction properties. These range in price from $200,000 to $800,000, though custom luxury homes can go up to $1.2 million. A few condos and townhomes also exist, with prices generally falling between $130,000 for 500 square feet and $600,000 for 2,500 square feet. Rentals include studios, one-, two- and three-bedroom apartments, plus entire homes with spacious layouts and basements. These start at around $800 for a studio and go up to $2,000 for a house with multiple rooms.
Compared to Alberta's overall cost of living, Medicine Hat is a bit cheaper, though it's actually more expensive in some of the more minor categories. Additional costs to consider include goods and services, healthcare, and utilities, which are approximately 10%, 2%, and 5%, respectively, above the national average. On the other hand, transportation and groceries are about 15% and 5% lower than the provincial average.
Medicine Hat Job Market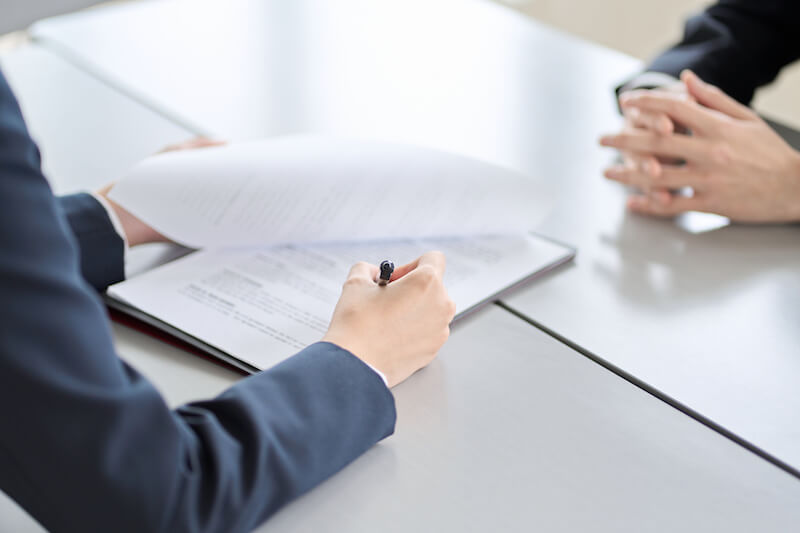 Medicine Hat has a large and varied job market with opportunities in various industries, including healthcare, education, retail, and manufacturing. Top employers include Medicine Hat Regional Hospital, the City of Medicine Hat, School District 76, and the Canadian Forces Base Suffield just outside the city. I-XL Industries, Methanex, QinetiQ, and Cancarb are prominent employers in the private sector and are among the approximately 2,200 businesses in the city.
Job boards such as Indeed, Job Bank, and the City of Medicine Hat are great resources for job seekers, with job titles like registered nurse, power engineer, and retail associate frequently in demand. The area also offers opportunities for wind turbine technicians, mechanical engineers, education, and administrative professionals. The average yearly salary is $68,000, with hourly rates averaging $33. High-paying jobs can be found in the oil and gas, healthcare, and energy sectors, with some salaries going upwards of $100,000.
Additionally, the Entrepreneur Development Centre at Medicine Hat College offers mentorship and financial support to well-planned sustainable businesses, plus an annual job fair that welcomes over 45 employers who have ready positions to fill.
Popular Industries in the Area
Several key industries drive the city's economy, and the economy's strength attracts many homebuyers who are moving to Alberta. The key industries in Medicine Hat include:
Aerospace and defense: An ideal location for building, testing, and flying aircraft, the city has no equipment tax, abundant sunshine, and cost-effective greenfield access at the Regional Airport.
Energy: The City of Medicine Hat owns and operates all of its utilities, with over 125 years of resource management experience.
Agriculture: The region is home to the fourth-largest greenhouse cluster in Canada.
Professional services, healthcare, retail, and a growing film hub are other sectors that help to boost the city's economy.
Things to Do in Medicine Hat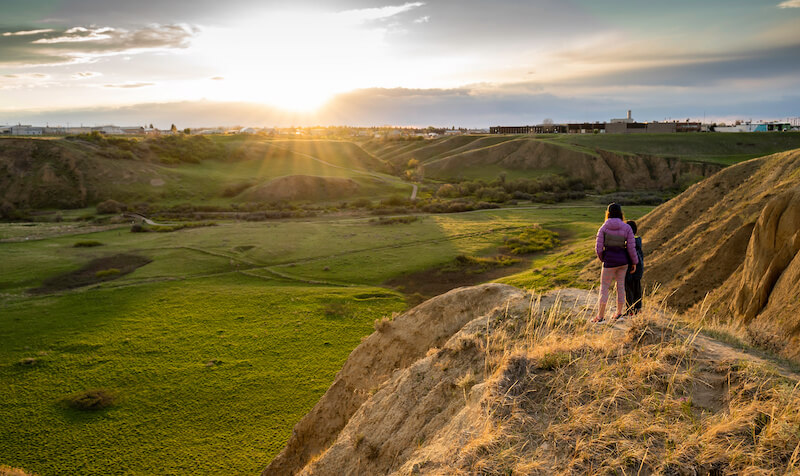 With access to the South Saskatchewan River and 330 days of sunshine, Medicine Hat is ideal for outdoor activities such as golfing, hiking, and canoeing. The city also has a vibrant arts and culture scene, with restaurants, shops, galleries, and breweries in the historic downtown district.
Outdoor Activities
There are six major golf courses in or near the city's limits, including the world-class Desert Blume Golf Club and the Medicine Hat Golf and Country Club. Locals can also access over 155 kilometres of trails inside the city, while the nearby Redcliff, Cypress Hills, and Eagle Butte trails provide endless scenery.
Green spaces are also plentiful here, with Echo Dale Regional Park and Police Point Park being favourites for swimming, stand-up paddleboarding, and camping. Plenty of nearby attractions also make for great day trips or weekend adventures, including Bow Island Centennial Park, Cypress Hills Dark Sky Preserve, and the UNESCO-certified Dinosaur Provincial Park.
Local Attractions
Drawing from its rich indigenous history as well as its historic landmarks, this city has plenty to offer for those seeking a cultural experience at the local level. The Esplanade Arts & Heritage Centre is the city's cultural hub, featuring year-round events, exhibitions, and performances. The facility sits across from the Medicine Hat Public Library and other local attractions like Six One Six Entertainment Centre, King Edward Billiard Hall & Bowling Alley, and the historic Monarch Theatre, all within walking distance.
Just outside the city, local landmarks include the Medalta Historic Clay District, the Medicine Hat Speedway, the Badlands Guardian, and the 215-foot Saamis Tepee, touted as the world's largest of its kind.
Restaurants & Nightlife
With more than 80 restaurants to choose from, the city offers plenty of options for foodies. The downtown district is ideal for a night out, with places like Skinny's Smoke House for slow-cooked ribs and brisket, Local Public Eatery for comfort food and drinks, and Medicine Hat Brewing Company for craft beer. Local music acts can be found at Silver Buckle Sports Bar, Inspire Cafe, and LIQUID Venue. There are also plenty of coffee shops for those looking to relax, work, or socialize with friends, including Poolhouse Cafe & Roastery, Station Coffee and Chocolate Shop.
Additional nightlife options include Mad Hatter Comedy Club, The Hat's Olive Tap, DayzOff Pub, and Medicine Hat Musical Theatre, which puts on a full season of four to six shows each year.
Medicine Hat Climate
Known as both the "sunniest city in Canada" and the "gas city"—with natural gas being the city's largest contributor to the economy in Alberta—those moving to Medicine Hat can expect dry, hot summers and blustery cold winters. The area experiences a notable shift from extreme cold to extreme heat, with some locals reporting that the fall and spring seasons, which typically bring mild temperatures, are somewhat short-lived, lasting only a month or so.
In terms of temperature, this city maintains an average of 8°C year-round. The cold season lasts from mid-September to mid-March, with average daily temperatures ranging from -8°C to 5°C. The warm season lasts three months, from June to September, with lows of 11°C and highs of 27°C. The hottest days of the year are typically seen in July.
As one of the driest Canadian cities, Medicine Hat registers little rain and snow, with only 29 days of annual precipitation on average. The wettest month of the year is June, with two inches of rain, while January is the driest month of the year.
The best time of the year to visit Medicine Hat is during the summer when temperatures are most comfortable for outdoor activities, water sports, and festivals.
Traffic in Medicine Hat
The City of Medicine Hat takes care of over 1,100 kilometres of roadways and more than 520 kilometres of sidewalks. Road maintenance includes snow and ice control for safe winter driving. Dedicated walking, jogging, and cycling paths are also available throughout the city.
Those who are moving here will find getting around by car fairly easy. Except for the downtown area, which has a few one-way streets, much of the city consists of two-way traffic, with speed limits ranging from 30 to 50 km/hr (unless posted otherwise). Highway 1, also known as the Trans-Canada Highway, is capped at 110 km/hr, though certain sections may be reduced. Heading northwest on the Trans-Canada, drivers can reach the city of Calgary in three hours.
Other driving times to nearby cities and attractions include:
Elkwater Lake (45 minutes)
Bow Island (40 minutes)
Redcliff (15 minutes)
Foremost (1.25 hours)
Parking is generally free, with time restrictions and fees in some areas enforced through parking meters. These are typically found in high-traffic areas such as Downtown Medicine Hat and near leisure centres. The city also issues special permits for long-term residential parking, backyard access via open or municipal spaces, and accessible parking for persons with disabilities.
Medicine Hat Public Transportation
Medicine Hat Transit operates 12 bus routes throughout the city, running Monday to Friday from 6:45 a.m. to 10:45 p.m., Saturday from 6:30 a.m. to 10:45 p.m., and Sunday from 8:00 a.m. to 6:45 p.m. Bus routes change depending on whether it's peak or off-peak service, and not all buses operate during off-peak hours. There is also no service on statutory holidays.
While certainly not as robust as Calgary or Edmonton's public transit system, Medicine Hat's transit services are impressive for a community of its size. Fares cost $3.25 per trip and $6.50 for a day pass. Monthly passes vary depending on age and eligibility for a discount, with riders under 17 paying the least ($38.75) and adults (ages 18-64) paying the most ($70.50). The MHTNow! app, available on iPhone and Android, offers on-demand service, trip planning, and real-time bus tracking to help riders streamline their commutes. Transit cards can be purchased at retail and municipal locations and reloaded online.
Although traditional taxi service is available, rideshares are virtually non-existent in Medicine Hat. Deluxe Central Taxi and Care Cabs are among the most popular local companies that service the area. There are also car rental agencies such as Enterprise for those in need of a vehicle temporarily.
Schools in Medicine Hat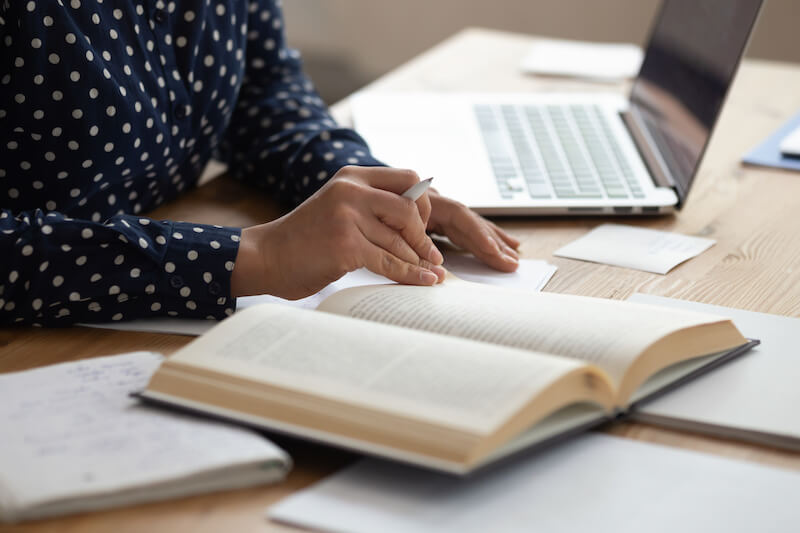 The Medicine Hat Public School Division (MHPSD) comprises 11 elementary schools, three middle schools, and three high schools, with full-time online learning available through its Hub Virtual Academy. Established in 1886, it's one of Southern Alberta's oldest public school boards, serving approximately 7,000 students. In addition to French Immersion programs, MHPSD offers STEM-focused learning at Crestwood School and arts-centred learning at Dr. Ken Sauer School.
Alternatively, the Medicine Hat Catholic Board of Education (MHCBE) is a publicly-funded school district that was established in 1911 and serves over 2,600 students across nine schools. Welcoming students from all faith backgrounds, MHCBE offers a variety of Fine Arts programs, French Immersion, and other specialty programs at its schools.
For those seeking post-secondary education in Medicine Hat, the city is home to Medicine Hat College. Established in 1965, it offers over 40 certificate and degree programs, serving approximately 2,500 students. Tuition and fees for domestic students range from $6,000 to $14,000 per year, depending on the program. Popular areas of study include Applied Health Science (Paramedic), Power Engineering, and Nursing.
The Magic of Medicine Hat
From its sunlit river valleys to the thriving arts scene, Medicine Hat is undeniably a gem in Alberta's crown. Being one of the most affordable cities in Alberta is merely icing on the proverbial cake. Those seeking a harmonious balance between nature's tranquillity and urban convenience often find themselves captivated by what this city offers. As the world shifts and changes, places like Medicine Hat are a testament to the allure of community, history, and natural beauty all rolled into one captivating package.