Moving to Morinville: Top 10 Reasons Morinville Should Be Your New Home
Posted by Justin Havre on Tuesday, May 16, 2023 at 10:55:43 AM
By Justin Havre / May 16, 2023
Comment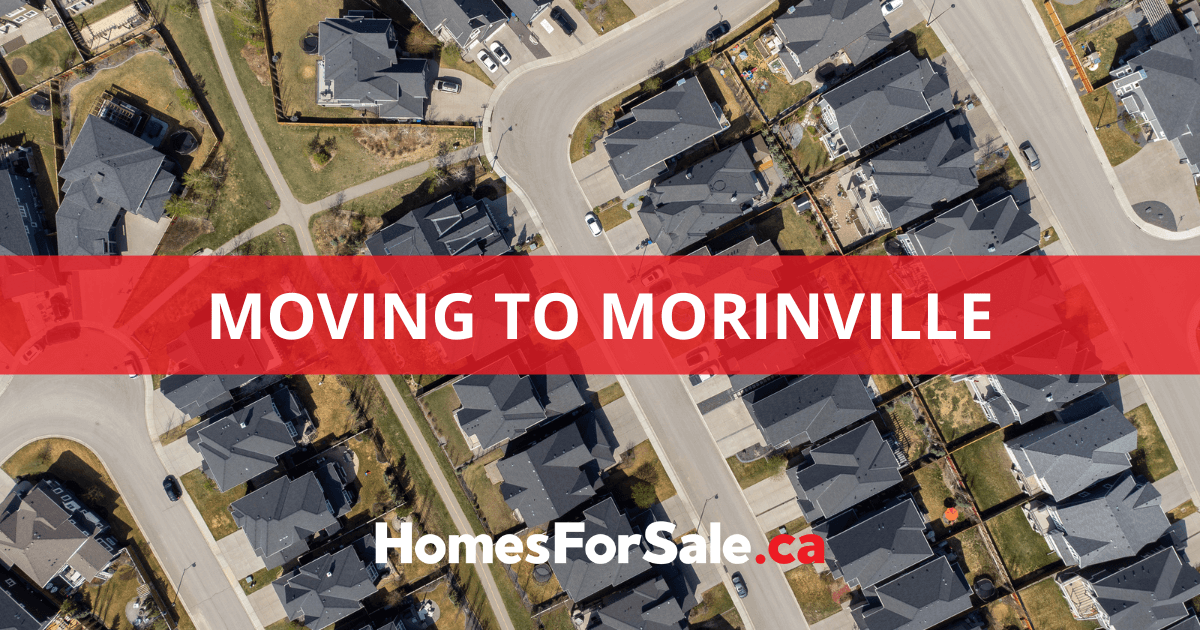 Morinville, Alberta, is a picturesque town located just 34 kilometres north of Edmonton. With a population of just over 10,000 residents, Morinville offers a small-town charm and tight-knit community feel that is perfect for homebuyers of every variety. The town offers great amenities, like the Morinville Leisure Centre, to its residents. The town also has a vibrant arts and culture scene, with many local events and festivals throughout the year.
One of the main reasons why people moving to Alberta are choosing Morinville is its affordable housing market, which is significantly cheaper than that of the nearby city of Edmonton. Additionally, Morinville offers a range of schools to suit every student's needs. With its beautiful scenery and affordable housing market, Morinville is truly a hidden gem in Alberta that is not to be missed.
Top Reasons to Move to Morinville
Morinville, Alberta, is a popular place to live for all these reasons and more:
Gorgeous scenery around town and beyond
Beautiful home designs priced at reasonable rates
A close-knit community feel with events for all ages
Many excellent career opportunities in various industries
A variety of public and private school options for scholars
Ample parklands and playgrounds for year-round fun
Quick and easy access to the Edmonton city centre
With a population of just 10,000, Morinville has all the small-town charm in the world. Residents enjoy seeing familiar faces wherever they go, while visitors revel in the welcoming vibe sent their way as they travel through the area.
Cost of Living in Morinville
The cost to live in Morinville is almost 15% lower than the cost of living across Alberta and lower than the national average. Housing is 55% less expensive than in the rest of the nation, making it a fantastic spot for homebuyers to purchase their first home or an upgrade.
Homebuyers will see an average price of $335,000 for single-family homes. Depending on their size, location, and amenities, condos and townhouses cost anywhere from $162,000 to $278,000. Real estate prices are rising globally, although list prices remain relatively affordable in this region; Morinville is, in fact, frequently mentioned among the most affordable places to live in Alberta.
Residents who prefer to rent an apartment typically pay $1,100 per month for a one-bedroom. A spacious three-bedroom apartment unit is $1,400 per month on average. Townhouses, perhaps due to their amenities, rent from $1,500 and up. Single-family rentals start at $2,000 and go up from there.
Other monthly expenses may include utilities, groceries, garbage service, water and sewer service, phones, and internet. All these expenses are in line with the average in Alberta. Depending on the household's needs and preferences, transportation, healthcare, childcare, and entertainment can add even more to the monthly bills.
Morinville Job Market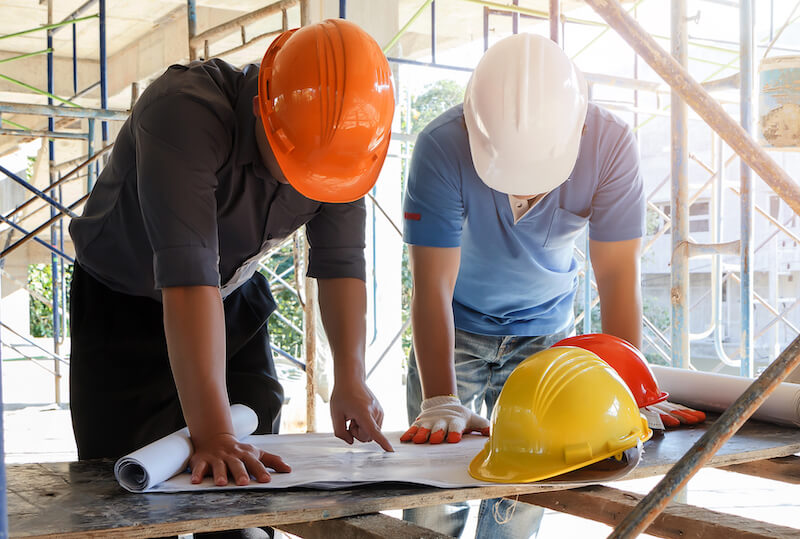 Morinville, part of the Alberta economy, has a healthy job market with many opportunities for residents to build rewarding careers. The local labour force is more than 5,000 people and growing. Two notable places to work include the Royal Bank of Canada and Champion Petfoods.
The Royal Bank of Canada opened their first Morinville branch in 1910. Since then, they've opened over 1,200 bank branches across Canada and beyond. Their Morinville branch is still standing, complete with safe deposit boxes, three ATMs, and a night deposit box. Job opportunities at this company include senior compliance officers, bank tellers, institutional portfolio analysts, administrative assistants, and software asset managers.
Champion Petfoods opened its first manufacturing plant in 1985, allowing them to provide dogs and cats with its popular ORIJEN and ACANA foods. They ship their premium pet food products to over 90 countries across the globe, and it all starts in Morinville. This company employs sales representatives, maintenance supervisors, operations controllers, HR operations administrators, and many other vital workers at their local manufacturing facility.
Popular Industries in the Area
All the major industries in Edmonton are well-represented in Morinville. The top three industries with the most local companies are construction, agriculture, and real estate. The mostly rural landscape is perfect for creating companies in these industries, giving them space to grow and thrive through the years.
Most businesses have between one to four employees, although there are a handful of firms with 50 employees or more, including Champion Petfoods. Many residents try their hand at launching their own small businesses and often achieve great success in all their endeavours.
Things to Do in Morinville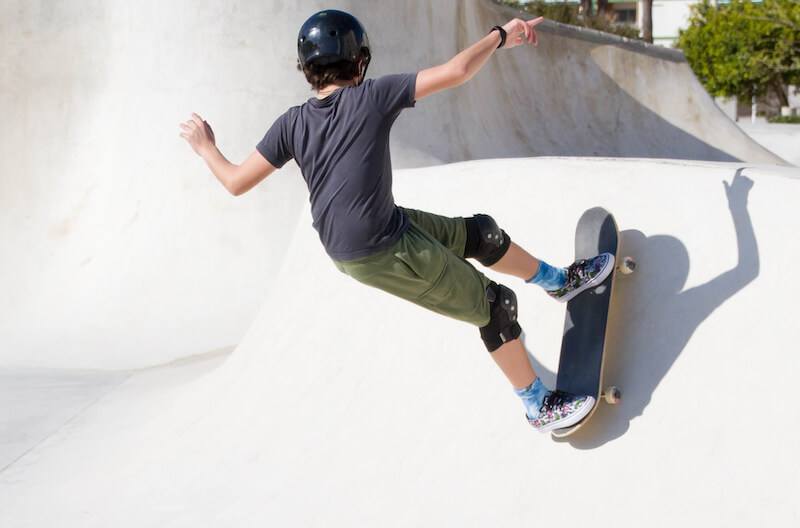 Morinville is a quiet town with residences and small commercial spots surrounded by miles of farmland. There are a few parks and local attractions, but residents mostly head into Edmonton for fun and adventure.
Community events land at the Morinville Community Cultural Centre occasionally, helping bring everyone together for art shows, performances, and so much more. Beyond that, there are two significant events on the calendar each year: Festival Days and Lite Up the Nite.
Outdoor Activities
Outdoor activities abound across Morinville throughout the year. The area has 16 parks, ponds, and lakes featuring space to walk the trails, play various sports, and have picnics throughout every season. Local parklands stay open from 5:00 a.m. to 11:00 p.m., opening doors for sunrise strolls and picnics at sunset.
Bob Foster Extreme Sport Park offers a whole new way to enjoy the outdoors. Residents can bring their skateboards, bikes, and scooters to cruise along over 13,000 square feet of concrete. The obstacles throughout the park inspire visitors to try nailing their favourite tricks and mastering their extreme sports prowess.
Local Attractions
Local attractions are few and far between in Morinville, but residents can still find fun things to do throughout the year. The Morinville Community Cultural Centre and Morinville Community Library are the most popular local attractions.
At the community centre, residents can enjoy fitness and recreation activities like basketball, hockey, fitness classes, pickleball, and badminton. Annual festivals and other events are held at this venue as well. The library is great for quiet reading, story time with the family, and exciting community programs like Knit Wits, Minecraft Club, and Between the Covers Book Club.
Restaurants & Nightlife
There are many great places to eat along the main thoroughfares in Morinville. On 100 Avenue, residents can enjoy savoury delights at Dong Khoi Restaurant, CRUNCHYZ Pizza & Donair, A&W Canada, Nourish Morinville, and Bistro Di Madre Piccola.
For a truly interesting place to eat, there's the Rednex Bar & Grill, which offers plenty of entertainment with every meal. Sports play on the 12-foot TV, casino games are available at every corner, and DJs spin live music for the crowds.
Morinville residents can find even more restaurants, bars, and coffee shops along 100 Street, running north-south through town. Popular spots to enjoy a meal include Amanda's Pizza, Sassy's Pub, and Boston Pizza.
Morinville Climate
Like the rest of the province, Morinville has a continental climate, treating residents to comfortable summer weather and icy-cold winters. Similar to what can be expected for those moving to Edmonton, the average high temperatures in Morinville range from -7° to 22°, while the lows can hit -16° during the wintertime.
While living in this area, residents typically enjoy about four months of warm weather. The temperatures start to rise in May and hit their peak in July. At the hottest, summer temperatures rarely surpass 26°. The warm weather continues through mid-September, when it begins to cool down for the winter months.
The frigid cold weather starts in earnest in November and continues through March at least. Dry conditions are expected in winter, although snowfall is always possible. On average, March usually gets the most snow, totalling eight centimetres or more.
Rain is expected all through spring, summer, and fall. July gets the most rainfall each year, while December gets the least. Adverse weather conditions are uncommon, although windstorms, hailstorms, and thunderstorms can hit the region at any time.
Traffic in Morinville
Heavy traffic is virtually unheard of in Morinville. The quaint small town layout keeps traffic moving steadily, resulting in minimal delays for commuters. Even getting to other nearby cities is a breeze. Driving to Edmonton at certain times can be slow going, but more often than not, the traffic keeps moving.
When travelling in their own cars, residents can make it to St. Albert in 10 minutes. A trip to Edmonton only takes up to 30 minutes at the most. Even Banff and Jasper are only four hours away when residents want to take a trip away from it all.
The major thoroughfare in the area is 100 Avenue, which runs east-west through town. To travel north or south on the highway, residents just have to travel to the west side of town to reach Highway 2. That route goes straight to Edmonton to the south and well past Athabasca to the north.
When travelling around town, the well-designed city streets easily take residents to all their target destinations. Parking is quick and easy, too, thanks to most businesses having their own lots. Residents often find that street parking is also plentiful whenever needed.
Morinville Public Transportation
Morinville, Alberta, has no active public transportation system for all commuters, but one is in the works. The plan will establish a bus line between the city and St. Albert by 2044. For now, commuters use their own personal vehicles, carpool, or walk and bike to their destinations.
Residents who want to travel to Edmonton can get a ride to St. Albert and take a bus the rest of the way. St. Albert Transit travels to all the key destinations in the city center and beyond. People who choose this method of commuting will also need to find a way back into town at the end of the day. Carpooling, taxi rides, and ride-share services can help solve that problem, depending on the hours each person needs to commute.
Local seniors can get a ride to and from Edmonton on the new community bus. Riders can pay $10 per way to take advantage of this daily ride service. In the past, this bus was only used for special events and other one-off transportation needs. Dedicated funding has helped expand its usage to ensure seniors can quickly get to their destinations each day.
Schools in Morinville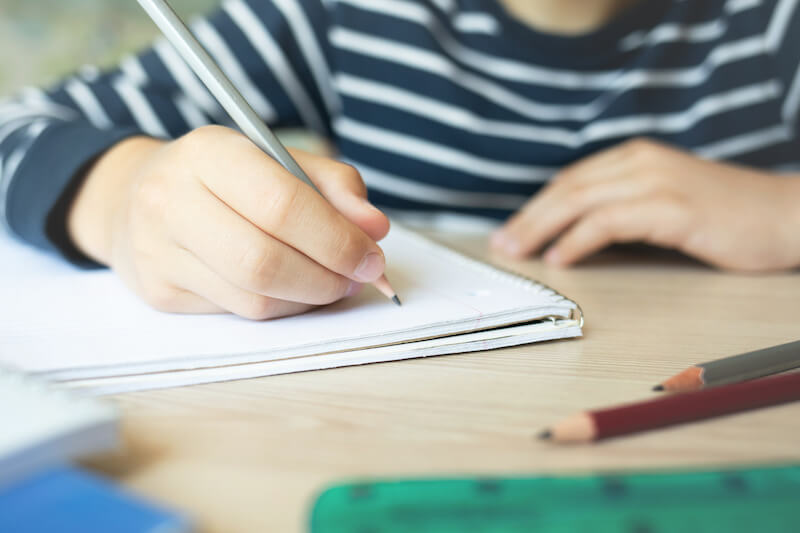 Scholars living in Morinville, Alberta, can start their educational journey with Sturgeon Public Schools. Ecole Morinville Public School serves scholars from pre-kindergarten through 4th grade. Students enjoy a well-rounded curriculum focused on academics, emotional regulation, and social skills.
In 5th grade, scholars move on to Four Winds Public School. The curriculum builds on what scholars learned in elementary school while preparing them for the high school experience. In addition to academics, this school opens the doors to participation in various clubs and sports, like STEAM Club, Dance Academy, and Cross Country Skiing.
After completing 8th grade, scholars can move on to Morinville Community High School. This school is part of the Greater St. Alberta Catholic Schools district, but it's the only high school available to scholars in Morinville. Scholars at this school prepare for college and their careers through academics, athletics, and clubs, including drama, band, and art.
Many scholars who want to attend college after high school attend universities and other educational institutions in Edmonton, like the University of Alberta. They may also go to technical schools, start their careers with an apprenticeship, or land a job right out of high school.
Ready to Make a Move to Morinville
Morinville is a charming town that offers its residents an excellent quality of life. From its stunning parks and scenic landscapes to its vibrant arts and culture scene, there is always something to see and do in Morinville. Additionally, the town's affordable housing market is a great way to avoid the cost of living in Edmonton, and its excellent schools make it an ideal location for households looking to put down roots.
Whether you are a first-time homebuyer or looking for a more laid-back community, Morinville offers a range of housing options to suit all budgets and lifestyles. Morinville is a hidden gem in Alberta that provides a fantastic quality of life and a great sense of community.