Moving to Sherwood Park: 10 Things You'll Love About Living in Sherwood Park
Posted by Justin Havre on Tuesday, May 2, 2023 at 11:17:32 AM
By Justin Havre / May 2, 2023
Comment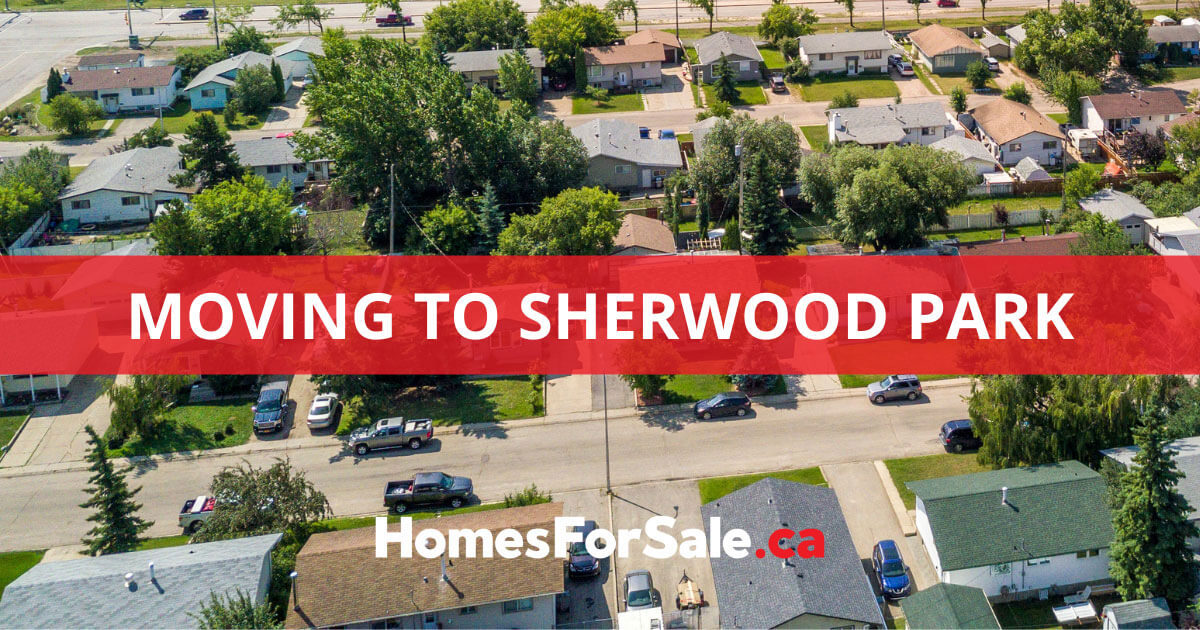 Sherwood Park, located on the eastern edge of Edmonton, is a charming hamlet that has recently caught the attention of many home buyers moving to Alberta. Its proximity to Edmonton is balanced out by peaceful surroundings, making it an ideal place for those seeking the perfect balance between city and suburban living. This community is known for its strong sense of community and abundant green spaces, providing residents ample opportunities to connect with nature and their neighbours.
Sherwood Park offers a variety of housing options ranging from luxurious estates to affordable starter homes that can help to combat the cost of living in Edmonton. The area is well-served by a variety of schools, shopping centers, and recreational facilities. The community also has a thriving arts and culture scene, including the renowned Festival Place theatre.
10 Reasons to Move to Sherwood Park
People love to live in Sherwood Park, Alberta, for the following reasons:
Over 45 charming neighbourhoods
Spacious homes in a wide variety of styles
A reasonable cost of living and housing prices
Environmentally friendly policies and practices
A healthy job market with ample career paths
Rich arts and music scene with many events
Tons of locally owned and operated eateries
Access to ultra-fast internet service
Well-maintained parks and green spaces
Reliable transportation services
When living in this area, residents enjoy an excellent quality of life. They can build rewarding careers, enjoy quality housing, and always find something fun and exciting to do.
Cost of Living in Sherwood Park
The overall cost of living in Sherwood Park is about 7% higher than the average for the rest of the nation and on par with the cost of living in Alberta. Housing is 11% more than the national average, and income tax is 19% higher. Goods and services are only about 4% higher, however.
The median price of single-family homes is $434,000, while condos are $319,000. Housing prices have increased by about 10% in the past year. Most homes stay on the market for about a month before selling for around their asking price.
When renting a home, renters typically see monthly apartment prices in the $1,400–$1,800 range. A two-bedroom apartment is the easiest to find and costs about $1,600 per month. Single-family rental homes are anywhere from $1,100–$3,000 per month, depending on their size and location.
On top of the housing, the average household pays about $400 each month for power, water, and garbage. Groceries add about $250 per person to the monthly expenses, while transportation can cost up to $500. Phone service costs about $50 per line, while high-speed internet is about $100 monthly. Many households pay up to $200 for entertainment every month.
Sherwood Park Job Market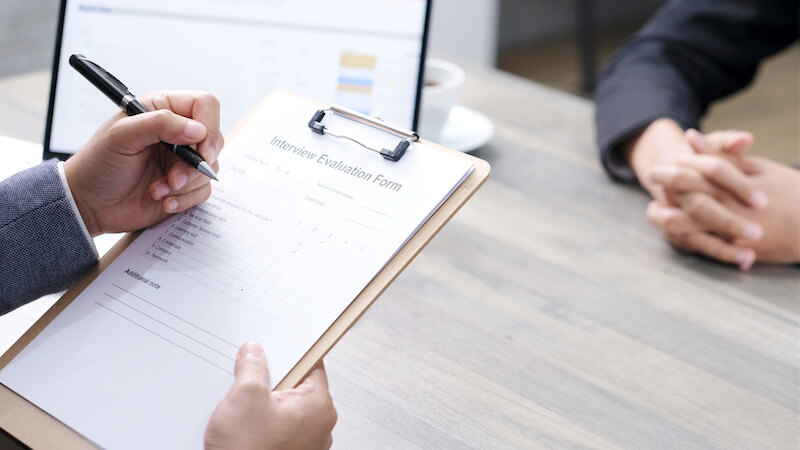 Sherwood Park, Alberta, has a healthy job market with many lucrative and rewarding career paths in all the major industries in Alberta. More than 3,500 businesses thrive across the local landscape, including many shopping, dining, and entertainment venues in the downtown area.
The Sherwood Park & District Chamber of Commerce helps support the development and growth of local businesses of all kinds. Business owners can sign up as members and help guide the support programs offered to local companies.
Through their success, local business owners allow residents to build successful careers. There are more than 10,700 people in the workforce, earning a median wage of $72,000 annually. The gross median household income is $180,000 per year.
Residents can earn even higher salaries by seeking employment in the best-paid positions in the area. Pharmacists, for example, make $145,000 per year, while registered nurses earn $100,000 annually. Other high-paid positions include business executives, physicians, and personal trainers.
The overall unemployment rate is 5.7%. The construction industry has the highest number of unemployed workers, followed by hospitality, real estate, and retail. The industries with the lowest unemployment rates are agriculture, energy, and finance.
Popular Industries in the Area
Sherwood Park, an extension of the massive economy in Edmonton, has the largest petrochemical processing area in Canada. So, it's no wonder that energy is one of the most popular industries in the area. There are over 15 facilities and nearly 7,500 hectares of industrial land in use by energy companies like:
Suncor
Gibson Energy
Inter Pipeline Ltd
Strathcona Refinery
Talon Energy Services
Other leading industries include agriculture, technical services, manufacturing, and transportation. The demand for workers is almost always high in all these industries.
Things to Do in Sherwood Park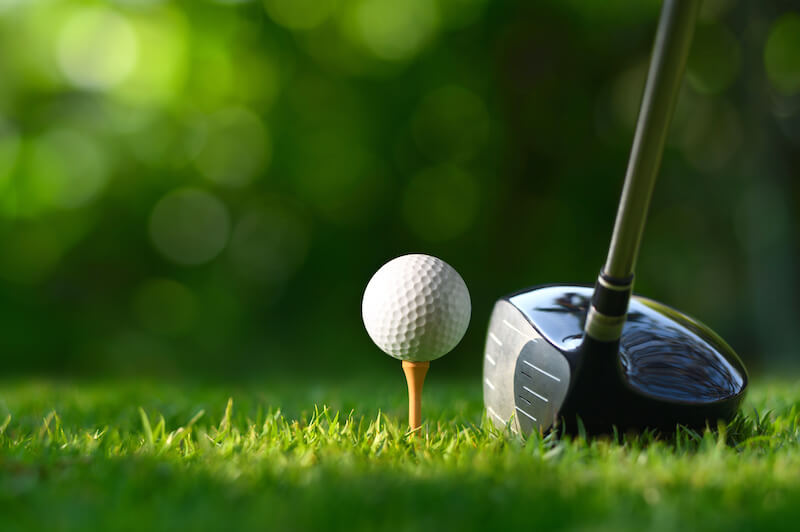 There's never a shortage of exciting things to do in Sherwood Park. Residents can access over 37 parks and other greenspaces, including golf courses. There's also a sprawling shopping mall, a top-notch recreation center, and much more. When locals cannot find something fun to do in town, they're only 25 minutes away from Edmonton.
Outdoor Activities
With over 37 parklands to explore in Sherwood Park, Alberta, residents can easily enjoy the great outdoors at their leisure. However, Broadmoor Lake Park is perhaps the most popular of them all, and for a good reason.
At that park, residents can splash around at the spray park, walk over three kilometres of asphalt trails, or even sample the fresh produce in the edible gardens. People who love to play sports can spend the day on the sand volleyball courts, sports fields, or wall handball courts.
The Broadmoor Golf Club is a sure bet when golfing fun is on the itinerary. This well-designed 18-hole course features challenging terrain that puts even the best golfers through their paces.
Local Attractions
Well known as a beloved local gathering place, Sherwood Park Mall is the top spot for shopping, dining, and entertainment galore. As the premier shopping destination, this mall has over 84 stores and service centers, including DSW, Indigo, People's Jewellers, Rogers Plus, and Sports Closet.
Mall visitors can also head to the Cineplex Cinemas to watch the latest Hollywood flicks and independent films. Concessions add to the magic of the experience, especially hot, buttery popcorn paired with an icy cold soda.
Another popular local attraction is the Millennium Place recreation centre. Visitors can swim in their vast pools, race around the indoor track, skate at the rink, or play sports in the gymnasium.
Restaurants & Nightlife
Sherwood Park boasts a diverse culinary landscape with all the world's best dishes at its local restaurants. Steakhouses, taquerias, fish houses, and so much more make it easy to find good eats anytime. And since getting around Edmonton is typically smooth and simple, hitting the city's restaurants and bars is popular for Sherwood Park residents.
The most popular places to eat include:
Vicky's
Pasta Pantry
JOEY Sherwood
Café Celeste Bistro
Gregg Mediterranean Restaurant
The Canadian Brewhouse
Polos Social Lounge
La Patrona
Residents can count on enjoying a truly memorable dining experience at Bleu Flames. This fondue restaurant specializes in rolling out an interactive meal to remember. They expertly prepare cheesy dipping sauces and then provide bite-sized morsels to coat in the cheese. Chocolate fondue is on tap for dessert, too.
Sherwood Park Climate
The climate in Sherwood Park, one of Edmonton's best suburbs, is cold and temperate. Throughout the year, temperatures can range from a low of -28°C to a daytime high of 28°C. The best time to visit for outdoor excursions is from early July to the beginning of September.
The cold season begins in mid-November and continues through early March. During that time, the average daytime temperature is -1°C, but nighttime lows often hit -17°C. Snowfall is common from October through May. The heaviest snowfall typically occurs in March, which sees up to eight centimetres by the month's end.
The weather starts to warm up in mid-May and continues getting hotter through July. By then, daytime temperatures are around 23°C, but it's often rainy. July sees the most rainfall each year, usually reaching seven centimetres by the end of the month. Temperatures begin to fall in August and continue until the cold season arrives once again.
Stormy weather is uncommon, but thunderstorms and windstorms do occur on occasion. Gusts rarely reach over 40 kilometres per hour when it gets windy out.
Traffic in Sherwood Park
Traffic is usually relatively light throughout Sherwood Park, Alberta. While travelling through town, drivers rarely get stuck in heavy traffic. Cars move steadily along all the major roadways, even during typical morning and afternoon commute times.
Sherwood Park is surrounded on all four sides by freeway routes. Yellowhead Highway runs along the north side of town, while Wye Road is on the southern border. To the west, there's Anthony Henday Drive, and Highway 21 borders the city's eastern side.
It only takes about 20 minutes to reach Edmonton in normal driving conditions, and a trip to the city of Calgary takes approximately three hours. When traffic gets backed up, travel times can reach 35 minutes or more. Getting to Downtown Edmonton can take longer if traffic gets backed up in the city center.
Average drivetimes for other popular locations nearby include:
Fort Saskatchewan: 20 minutes
Elk Island National Park: 25 minutes
Leduc: 35 minutes
Spruce Grove: 40 minutes
Calgary: Three hours
Taking public transportation to Edmonton and beyond can double the average travel times. That's usually due to the amount of time walking to and from each stop. Traffic doesn't impact bus ride times any more or less than travelling in a personal vehicle.
Alternative Routes
Residents of Sherwood Park always have a backup plan when one of the nearby freeways experiences heavy congestion. There are two highways travelling east to west and two more going north to south, after all, allowing drivers to effectively plan their routes to best avoid traffic.
However, drivers must account for how long it takes to make their way from one highway to another. Going from one highway to the other can take up to 15 minutes on a good day, often making it well worth sticking with the original route.
Sherwood Park Public Transportation
Strathcona County Transit provides public transportation services to Sherwood Park. They offer local, commuter, and on-demand routes that help residents easily get around town and to Edmonton. More than 1.5 million people ride their buses each year, with many using it as their primary form of transportation each day.
Local service through Sherwood Park begins at 5:30 a.m. on Monday through Friday. Their buses continue to run each weekday until 7:00 p.m. For public transportation outside those days and hours, residents can request on-demand transit service. Their on-demand service runs until 12:17 a.m. Monday through Saturday and until 8:15 p.m. on Sunday.
As for their commuter routes, they have express and multi-stop routes going into Edmonton and back again Monday through Friday. Commuter transit riders must use the Bethel Transit Terminal to board Route 411 on weekends and evenings.
One-way tickets cost $3.25 for local trips and $6.25 for commuter routes. Adult riders only have to pay until reaching their monthly cap of $54.25 for local routes or $108.50 for commuters. Youth and seniors can purchase a monthly pass for between $16 and $81.
Schools in Sherwood Park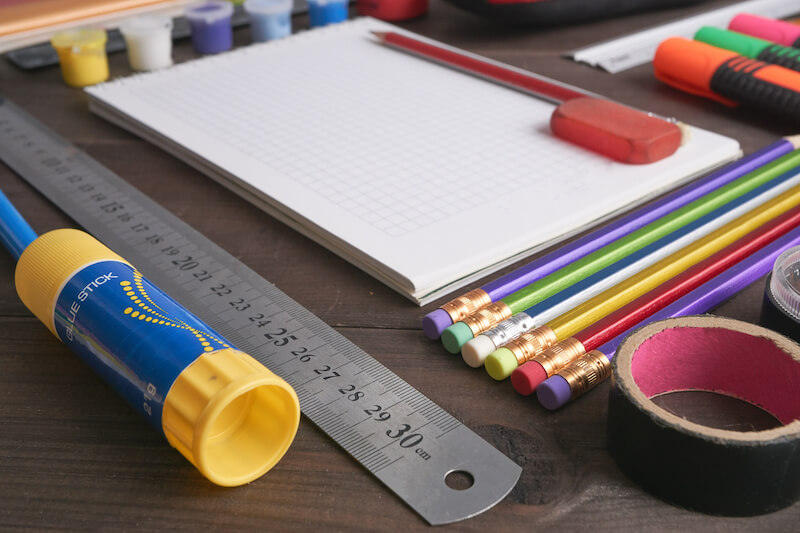 Scholars in Sherwood Park, Alberta, have many public and private schools to consider for their educational journeys. The Elk Island Public Schools Regional Division provides public education for Pre-K through 12th-grade students. Students can also go to Elk Island Catholic Schools or Conseil scolaire Centre-Nord.
After graduating from high school, there are many excellent colleges, universities, and trade schools for students to attend. The most popular options include Concordia University of Edmonton, MacEwan University, and North Alberta Institute of Technology. Students attending those educational institutions can earn a two- or four-year degree in their field of choice.
Living Large in Alberta's Sherwood Park
Sherwood Park is a beautiful and vibrant community that offers residents a high quality of life. Many residents living in Edmonton are drawn to nearby Sherwood Park thanks to its strong sense of community and abundance of amenities, so it's no surprise it's considered one of the best places to live in Alberta. Whether you're looking for a peaceful suburban lifestyle or easy access to city amenities, Sherwood Park has it all. So if you're considering a move to this beautiful community, take the leap and discover all that Sherwood Park has to offer.