Living in Spruce Grove: 10 Things That Make Life Better in Spruce Grove
Posted by Justin Havre on Thursday, June 29, 2023 at 12:47:23 PM
By Justin Havre / June 29, 2023
Comment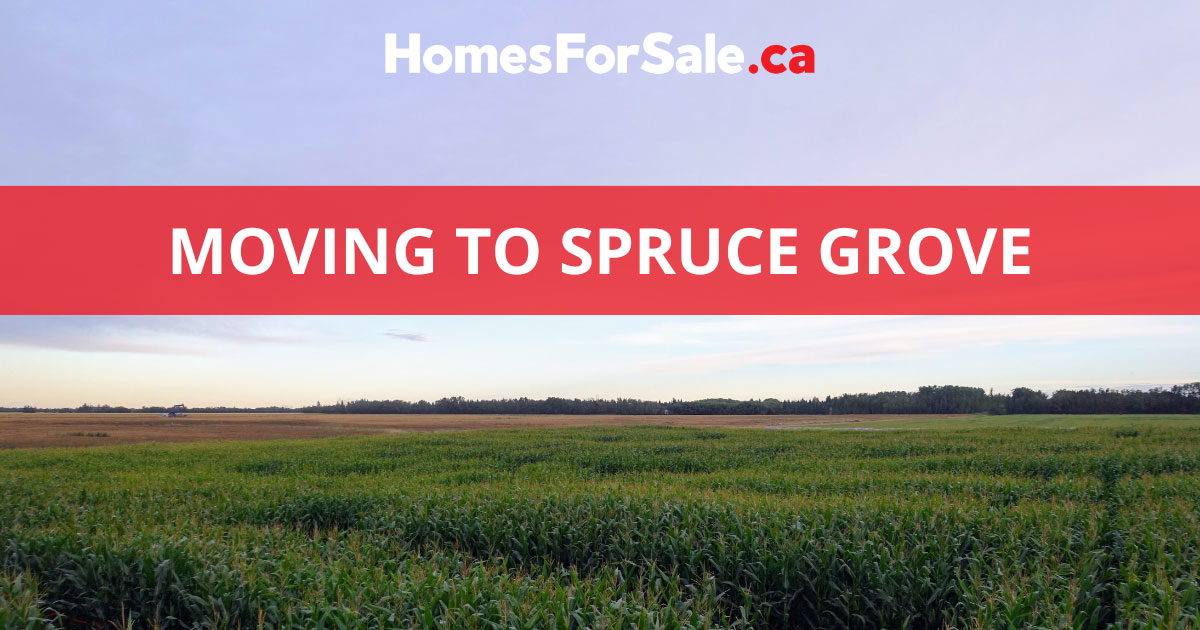 Spruce Grove, Alberta, is a vibrant city just 11 kilometres west of Edmonton. The town is a charming community, a significant part of the economy in Alberta, and offers accessible housing options. With its proximity to Edmonton, Spruce Grove offers the perfect blend of urban amenities and small-town charm. Whether you're a first-time homebuyer, moving to Alberta, or just looking for a change of scenery, Spruce Grove is an excellent place to call home.
10 Reasons to Move to Spruce Grove
The top 10 reasons people move to Spruce Grove, Alberta:
Beautiful views abound across its countryside setting
Affordable homes in a variety of excellent neighbourhoods
Ample public and private school options for scholars of all ages
Fun recreational activities in local parks and community centres
Convenient shopping centers offering groceries, household goods, and more
A robust public library system offering books, events, and more
Rich arts and culture scene that supports the success of local artists
A tight-knit community atmosphere elevated by year-round events
Quick and easy commutes around town and to Edmonton
Cost of Living in Spruce Grove
The overall cost of living in Spruce Grove is 11% lower than the average cost of living in Alberta and across Canada. Housing is nearly 50% lower than the national average, making it a great place to buy a starter home or upgrade to a larger property.
On average, single-family homes sell for about $445,000. Condos have an average price of $240,000, although it's possible to find basic units for $130,000 or less. As for rentals, a single-bedroom apartment usually costs around $825 per month. A three-bedroom unit is closer to $1,600 per month, especially when set in the city center.
Rentals often have their water, sewer, and garbage fees wrapped in the monthly rate. Residents may have to pay for their own electricity, phone service, and internet bills. Spruce Grove is a popular destination for those looking to escape the cost of living in Edmonton.
Besides housing, monthly expenses may include the following:
Utilities: $115 for a one-bedroom home
Phone service: Up to $50 per line
Internet: Starts at $40
Garbage: Starts at $35
Groceries: $540 per person
Public transportation: $135
Car insurance: $110 per driver
Gas: $1.39 per litre
Entertainment can add up to $200 per person to the monthly budget, ranging from a basic ticket to the movie theatre ($10) to dinner for two in a casual dining restaurant ($60+).
Spruce Grove Job Market
Spruce Grove, Alberta, has a robust job market with many excellent opportunities to start and grow a rewarding career. The average annual salary is $60,000, while the total household income is $119,000. This pay rate is about 12% higher than the national average, helping people enjoy a high standard of living overall. Residents are also nearby the massive Edmonton economy.
The area's top three employers are Parkland School Division, Real Canadian Superstore, and Evergreen Catholic School Division. The City of Spruce Grove provides even more chances to build a strong career in various fields.
The Parkland School Division serves K–12 students at 24 learning sites. They have more than 550 employees on their roster at any given time, including teachers, education assistants, administrators, custodians, and systems analysts.
Real Canadian Superstore is a supermarket with more than 370 employees in the Spruce Grove area. Career opportunities abound at all their locations. Residents can seek employment as uniformed asset protection personnel, cashiers, bakery staff, managers, and long-haul truck drivers.
The Evergreen Catholic School Division has over 355 employees at five local schools. They're always looking to fill teacher, leadership, and support positions, including educational assistants, custodians, and administrative school secretaries.
The City of Spruce Grove hires positions like data analyst, billing specialist, city manager, and safety codes officer. The pay rates for these government positions are typically higher than similar jobs in the private sector.
Popular Industries in the Area
Over 20,500 people are employed at businesses all across Spruce Grove, Alberta. The four leading industries providing the most jobs in this area are construction, retail trade, healthcare, and social assistance.
More than 2,900 local workers are in the construction industry. The most popular companies in this industry include Thompson Construction Group, Freetek Construction Ltd., and Option Construction Corp.
The retail trade industry employs over 2,300 workers. Local retailers regularly hire at the Westland Market Mall, Westgrove Common, and other shopping centers.
Jobs in the healthcare and social assistance industry are increasing, totalling more than 2,000 jobs. Advanced Respiratory Care Network, Spruce Grove Health Unit, and Symphony Medical Clinic are a few local companies in this industry.
Things to Do in Spruce Grove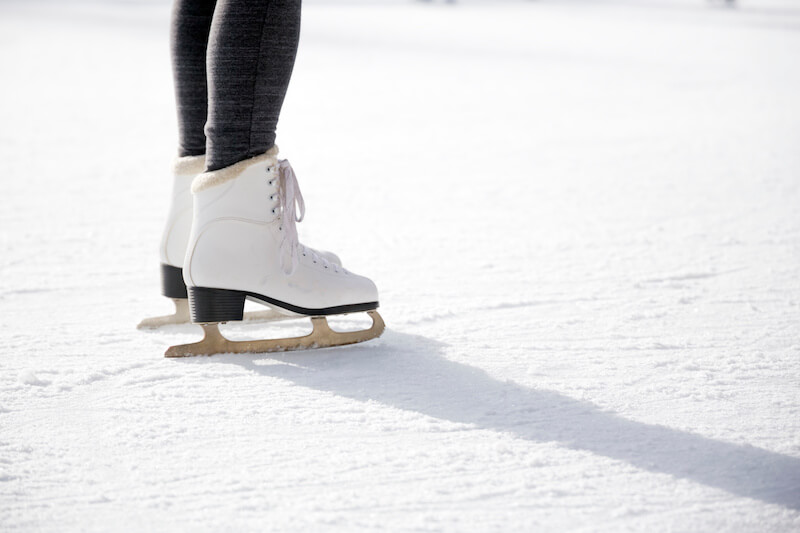 While living in Spruce Grove—one of Edmonton's best suburbs—residents have open access to a seemingly endless array of fun things to do. Beautiful parklands, unique attractions, and many other entertainment centers allow people of all ages to have a blast without going far from home.
The ample restaurants, bars, and breweries add to the magic, making it easy to rest between activities. So, whenever residents want to find something to do, they can easily build out an itinerary that fills the whole day with fun and excitement.
Outdoor Activities
In Spruce Grove, Alberta, the great outdoors are the perfect place to get away from it all while having a wonderful time. No matter the season, it's always rewarding to get outside and enjoy the many recreational activities in the area.
In the winter, residents enjoy skating on the free outdoor ice surfaces open to the public, including the Aspenglen Rink, Fairway Park Leisure Ice, and Jubilee Park Skating Oval. Downhill tobogganing, snowshoe walks, and park picnics are popular winter pastimes.
When the sun comes out, the focus switches to playing sports, visiting the splash pads, and hiking the trails. Residents enjoy playing pickleball at Henry Singer Park, rollerskating at the Brookwood Rink, and various activities at the Fuhr Sports Park.
Local Attractions
Between all the local attractions and community events, finding something incredible to do in Spruce Grove is easy. The most popular attractions in the area include the TransAlta Tri Leisure Centre, Horizon Stage Performing Arts Centre, Spruce Grove Grain Elevator Museum, Grant Fuhr Arena and Stu Barnes Arena, and On Par Golf and Lounge.
Various community events bring people from far and wide into the area year-round. The Canada Day Celebration is the biggest event of the year, giving everyone a chance to celebrate their love for the region with delicious food, fireworks, and more. Other annual events include Remembrance Day, Halloween House Hunt, and Senior's Strawberry Day.
Restaurants & Nightlife
Spruce Grove, Alberta, has all the fast food joints and casual dining restaurants residents could ever want. When looking for a quick bite to eat, everyone loves going to Harvey's, Fatburger, and Jack's Drive-In for ultra-juicy burgers, tasty fries, and much more.
As for casual dining restaurants, the top choices in the area are:
Browns Socialhouse
The Grape & Olive
State & Main Kitchen and Bar
Joey's Only Seafood
Mr. Mikes Steakhouse
Ricky's All Day Grill
Boston Pizza
Barbacoa
For a unique dining experience, several local breweries are in town, including RavenWolf Brewing Co, Talking Dog Brewing, and The Canadian Brewhouse. Each one offers exquisite craft brews made in-house and served alongside tasty bar food favourites, like cheesy Lasagna Bites.
Spruce Grove Climate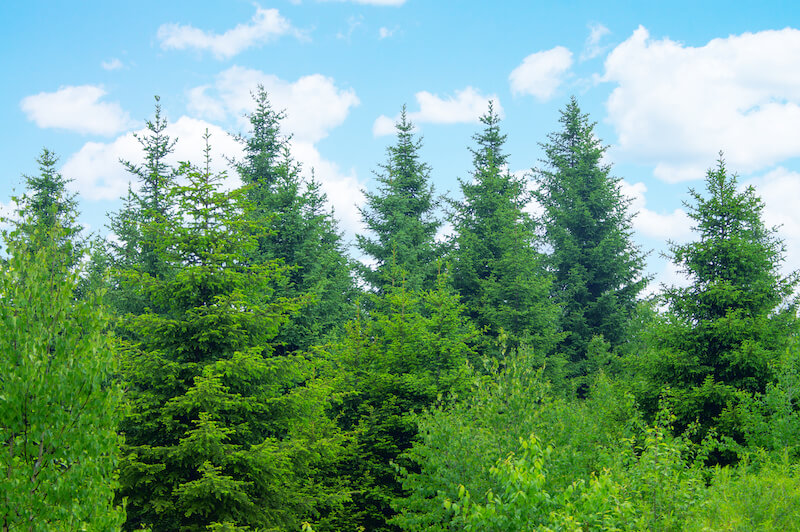 Like the rest of Alberta, Spruce Grove has a continental climate. This means the summers are comfortably warm while the winters are dry and cold. Throughout the year, the average high temperatures range from -5°C to 23°C, while lows can hit -13°C in winter.
The warm season starts in May and continues through mid-September. During that time, temperatures rarely go above 28°C. July brings the hottest and driest temperatures, making it a fantastic time to visit local splash pads and dip in a pool.
Temperatures start to cool off in September and continue until November when it gets downright chilly. The cold season lasts through early March, bringing at least 2.5 centimetres of snow each month on average. Some years, the snowfall continues through May, but that's not common.
Rainfall rates vary throughout the year. April through October usually sees about a centimetre of rain each month.
Traffic in Spruce Grove
In Spruce Grove, Alberta, nearly 90% of people drive personal vehicles to all their daily destinations.
About 35% of commuters only travel around town, while 58% travel to Edmonton and beyond for personal and professional engagements. Only a tiny percentage drive further than that regularly. As a result, a 15- to 29-minute commute is the most common, followed by commutes under 15 minutes each way. Spruce Grove's traffic is manageable, but driving in Edmonton is typically slower due to congestion.
The commute to and from Edmonton takes 34 minutes in light traffic, although it can take up to an hour if an accident occurs on the selected route. Traffic is heaviest from 6–9 a.m. on weekday mornings and from 3–6 p.m.
Two major east-west routes run through the city, leading directly to Edmonton. The most popular route is Highway 16A, but drivers can also take Yellowhead Highway. To travel north-south on a significant highway, residents must go west to reach Alberta Highway 779 near Stony Plain. Calahoo Road works best for short north-south travels.
Spruce Grove Public Transportation
Spruce Grove Transit offers quick and easy public transportation services across the Tri-Municipal Region. This transit company runs buses along Route 560 and through over 500 pickup and drop-off locations, and it provides easy access to the public transit system in Edmonton.
Passengers can request a ride on demand using the Pickup On-Demand app, by booking online, or by phone. They just have to choose their ideal pickup time, location, and the total number of passengers in the group. Riders can book trips up to a week in advance to easily get their transportation plans in order ahead of time.
When paying for a one-way local service trip, the ride costs $3 per person. Children under age 12 can ride for free with a paying passenger. For regular commuters, it's usually more cost-effective to get the monthly local pass for $65. There's also a $45 discount pass for people ages 12 to 19.
There's a commuter transit line from Spruce Grove straight into the city for weekday commuters to Edmonton. Tickets cost $6.25 each way, although there's a monthly pass for $135. Children under five ride for free with an adult.
Schools in Spruce Grove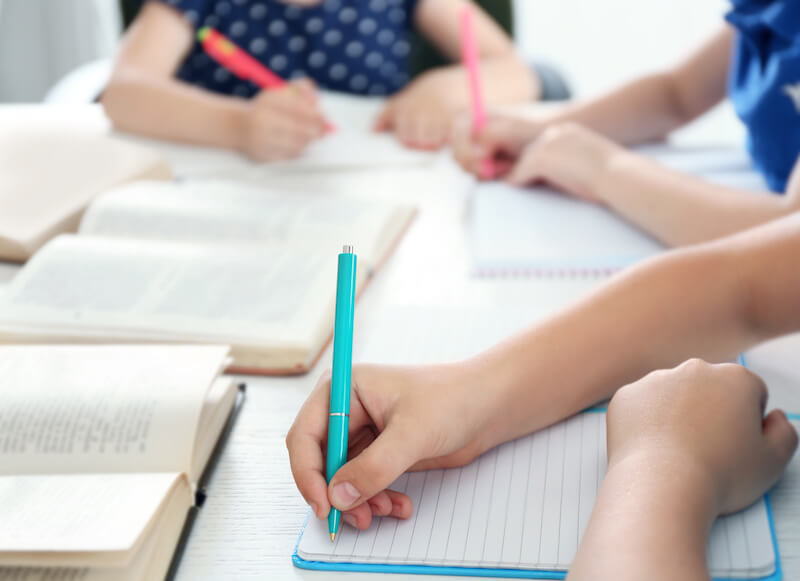 Scholars in Spruce Grove, Alberta, can get an education through the Parkland School Division, Evergreen Catholic Separate School Division, or Living Waters Christian Academy. Post-secondary training is available through the Northern Alberta Institute of Technology, the University of Alberta, and other nearby educational institutions.
The Parkland School Division has ten schools in Spruce Grove and many others in nearby cities. Scholars can start their educational journey at one of seven elementary schools. After that, they choose two middle schools before moving on to the primary high school for the area.
Evergreen Catholic Separate School has five learning facilities in Spruce Grove. They have elementary, middle, and high school establishments and the St. Teresa Catholic Learning Academy for students in grades 7th through 12th and beyond. Living Waters Christian Academy is a kindergarten through 12th-grade school with under 100 students enrolled yearly.
After graduating from high school, local scholars have their choice of universities, vocational schools, and other post-secondary learning institutions. They can also start building their career through skilled trade apprenticeships and on-the-job experience in their selected field.
Ready to Move to Spruce Grove?
Spruce Grove is a great place to start your search if you're looking for a new home in Alberta, and anyone considering moving to Edmonton should give this charming community a look. With its affordable housing market, variety of educational options, and abundance of amenities, Spruce Grove is a city you'll be proud to call home.