Moving to St. Albert AB: 10 Reasons You Should Live in St. Albert
Posted by Justin Havre on Tuesday, October 24, 2023 at 11:18:31 AM
By Justin Havre / October 24, 2023
Comment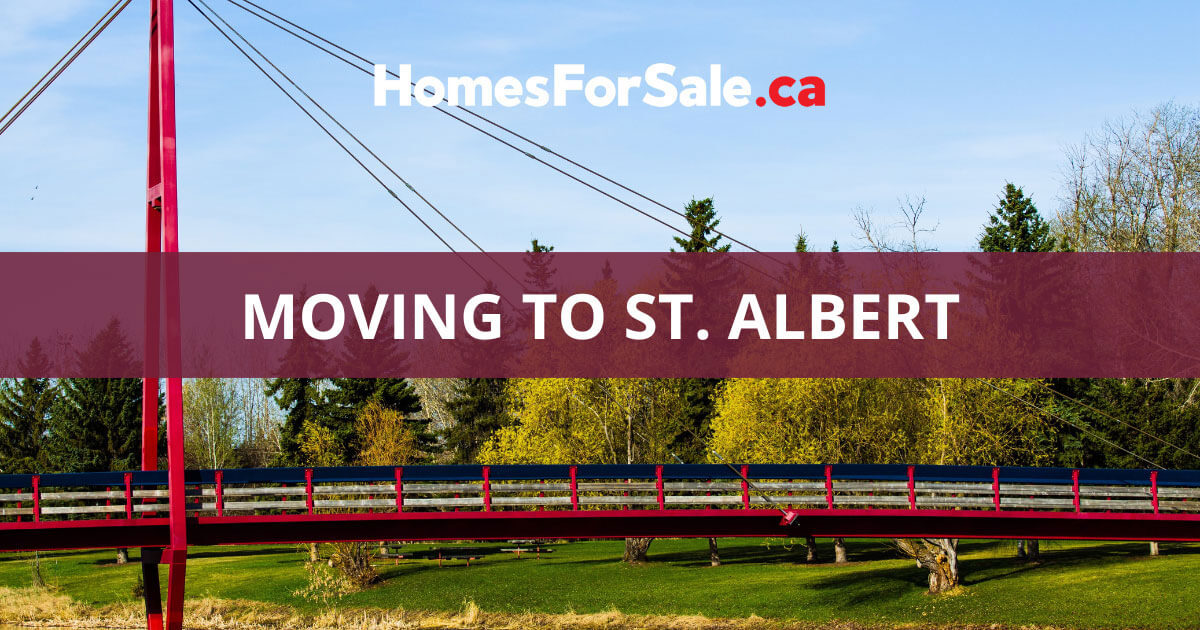 Just northwest of Edmonton, the city of St. Albert is a beacon of cultural richness and natural allure. Dubbed "The Botanical Arts City," St. Albert seamlessly fuses its commitment to the arts with an undeniable appreciation for the environment. As newcomers moving to Alberta seek an alternative urban experience, St. Albert is a compelling choice. With its rich history, picturesque landscapes, and burgeoning economy, St. Albert has become a hidden gem worth exploring for those seeking a dynamic and fulfilling life in Alberta.
10 Reasons to Move to St. Albert
Affordable housing options
Excellent schools
Strong job market
Great healthcare
Over 100 parks and playgrounds
Year-round community events
Vibrant downtown district
Modern local amenities
Plenty of shops and restaurants
Proximity to Edmonton
Cost of Living in St. Albert
Living costs in St. Albert are slightly below the national average and comparable to the cost of living in Alberta, with residents spending between 2% and 5% less than Canadians living in other large cities. Compared to the cost of living in Edmonton, St. Albert offers significant savings. Although transportation and healthcare costs are slightly higher here compared to other parts of the country, affordable housing options make up for the difference.
The real estate landscape in St. Albert consists of semi-attached townhouses and detached executive homes in various styles. The median list price is $480,000, and home prices generally fall between $100,000 for a one-bedroom condo and $800,000 for a four-bedroom house. A luxury market also exists for those looking for maximum space and the ultimate in upscale living, with prices ranging up to $1.5 million.
Rental prices in St. Albert typically start at around $1,000 per month for a one-bedroom apartment and range up to $2,500 for a larger home. In addition to housing expenses, there are other costs, such as utilities, transportation, childcare, and food. A single person spends around $3,090 monthly on total expenses.
St. Albert Job Market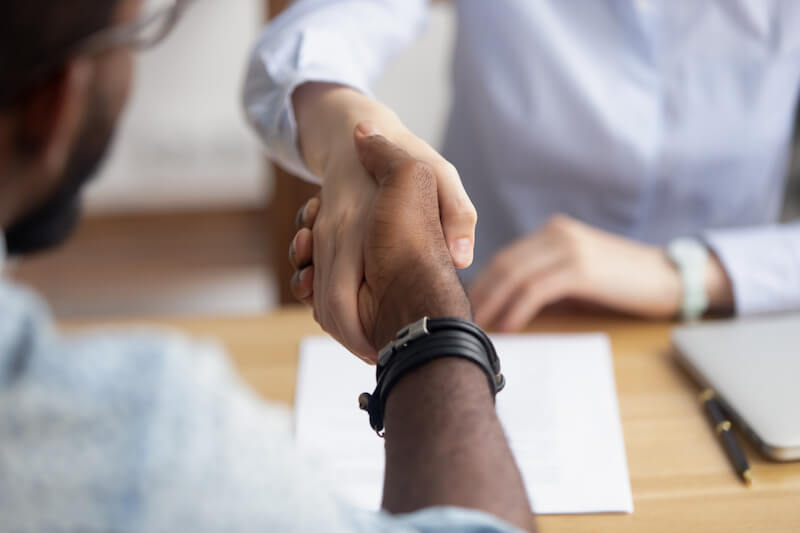 St. Albert enjoys a robust job market, with opportunities available in numerous industries and with some of Alberta's top employers. The oil and gas sector is particularly strong due to the suburb's proximity to Edmonton and the many large businesses that call the area home.
Some of the area's biggest employers include Alberta Health Services, PCL Construction, and EPCOR Utilities Inc. Most yearly salaries fall between $38,000 and $62,000, with executive positions offering upwards of $100,000. The average hourly rate in St. Albert is around $30.
St. Albert's workforce of approximately 35,000 supports other major industries, including retail, real estate, and professional services. Unemployment rates hover at around 9%, with well-paying jobs available in many of St. Albert's largest employers. These include Quantum Technical Services, Sturgeon Community Hospital, and B-Line Tire and Auto Supply. Over 100 companies are headquartered in the suburb, including Techni-Craft Equipment, St. Albert Public Schools, and Canadian Farm Insurance Corp.
Popular job titles include Registered Nurse, Pharmacist, Accountant, and Administrative Assistant. Roles in nearby Edmonton include Project Coordinator, Software Developer, and Data Entry Specialist.
Popular Industries in the Area
Major industries in Edmonton and the surrounding area include real estate, construction, and healthcare. Real estate accounts for a large portion of the area's businesses, with roughly 1,000 companies in the field. Professional services, including lawyers, accountants, and technical specialists, also number in the thousands, followed by healthcare and construction in the 800s.
Additionally, the City of St. Albert has identified several sectors growing rapidly in the area, including advanced manufacturing, agribusiness, and the green economy. Companies like Dura-Line Canada, Alberta Pacific Forest Industries, and EnviroTRACE are leading the charge with new hires, innovative products, and services.
Things to Do in St. Albert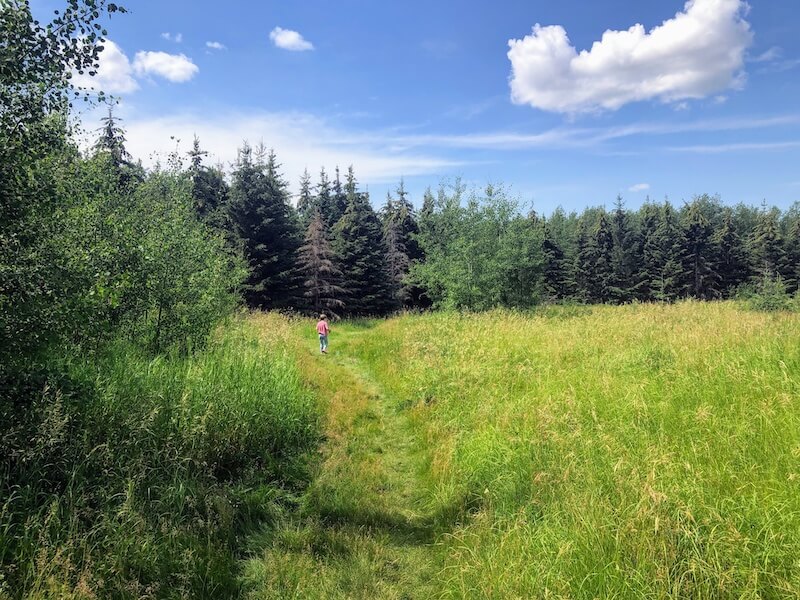 St. Albert offers various activities that contribute to its status as one of the best places to live in Alberta, from indoor and outdoor recreation to cultural attractions and block parties. Residents enjoy an eclectic dining and entertainment scene, with plenty of local restaurants, shops, and venues to explore. Below are some of the most popular things to do in St. Albert.
Outdoor Activities
St. Albertans can easily access the Sturgeon River and Big Lake for summer boating, fishing, and kayaking. The city is also home to nature areas like St. Albert Botanic Park and the Red Willow Trail System. Spanning 99.5 kilometres, the trail loops around some of St. Albert's best neighbourhoods, offering hikers, bikers, and other outdoor enthusiasts an opportunity to explore the area's natural beauty. Locals are also near Riverlot 56, featuring wilderness for hiking, wildlife viewing, and cross-country skiing in the winter.
Several golf facilities in the area include Cattail Crossing Club, Sandpiper Golf Course, and Lone Spruce Driving Range. Pool activities are also popular throughout the year, particularly at Grosvenor Outdoor Pool and the indoor aquatic centre at Fountain Park.
Local Attractions
St. Albert offers a range of cultural attractions and events throughout the year. These range from art galleries and festivals to performing arts venues and heritage sites like the vibrant Perron District and the St. Albert Grain Elevators. Other places of interest actively involve the community, including Arden Theatre for live music performances, Musée Héritage Museum for historical exhibits, and Enjoy Centre for craft markets, shops, and wellness programs.
Another local staple is the St. Albert Farmers' Market, running on Saturdays between June and October from 10:00 a.m. to 3:00 p.m. With over 275 vendors, numerous food trucks, buskers, and local artisans, it's one of the largest open-air markets in Canada. Annual festivals take place here and in the city's other parks and venues, with events like the International Children's Festival of the Arts, Seven Music Fest, and Snowflake Festival.
Restaurants & Nightlife
St. Albert offers a mix of casual restaurants like the trendy Jack's Burger Shack and Earls Kitchen + Bar, plus the more upscale XIX Nineteen. These are located in the commercial districts just north and south of the Sturgeon River alongside popular places like The Cajun House, Luisa Risto, and Montana's. World cuisine is also an option in St. Albert, with a range of restaurants serving Mexican, Indian, Thai, and Japanese specialties.
For nightlife enthusiasts, the city is home to several pubs and lounges, including Thirsty Rooster Eatery. Additional bars and pubs include Dicey Reillys, Crown & Tower, and the industrial-themed Central Social Hall. Most offer nightly entertainment, including happy hours, tapas menus, and live music performances.
St. Albert Climate
St. Albert experiences freezing winters and warm, comfortable summers. In the winter months, temperatures average from -3°C to -6°C, and snowfall typically starts in early October, lasting until the end of April or early May. During this time, residents bundle up for outdoor recreation or move indoors for swimming and skating activities.
In the summer, temperatures hit an average of 21°C from June to September, with long hours of sunshine. The summer months are the best time of year to visit St. Albert, as the city hosts a variety of outdoor events, including music festivals and a farmers market. Locals can also access Big Lake for kayaking and stroll the boardwalk at Lois Hole Centennial Park when the weather's nice.
The fall and spring seasons are milder, if on the chilly side, with temperatures ranging from 4°C to 12°C. During these months, St. Albert is popular with avid hikers and birdwatchers who take advantage of the changing foliage in local green spaces like Lions Park and Riverlot 56.
As for precipitation, St. Albert receives approximately 20 inches of rain annually, most of which falls between May and September. The wettest month is July, with 10 to 13 days of rainfall, while February is the driest, with only three to five days of precipitation.
Traffic in St. Albert
As one of Edmonton's best suburbs, commuter routes to and from St. Albert can be congested during peak hours. The primary route is St. Albert Trail, which typically takes 25 to 35 minutes to travel from the city centre to Downtown Edmonton. Another major route is Anthony Henday Drive, also known as Highway 216. The highway encircles Edmonton, linking neighbouring communities such as Sherwood Park and Heritage Valley.
Local roads form a large portion of the St. Albert Road network. Typically, these roads consist of two driving lanes that are wide enough to accommodate bike traffic and accompanied by resident parking on both sides. The speed limits are set at a maximum of 50 km/h.
The City of St. Albert's Transportation Master Plan aims to enhance traffic-calming measures and improve regional roads. Its goal is to ensure the safety of pedestrians, cyclists, and drivers while increasing commuter efficiency and supporting business growth.
Alternative Routes
St. Albert offers several alternative routes to and from Edmonton for those who prefer to avoid heavy traffic. These include Ray Gibbon Drive, Boudreau Road, and 170th Street NW, all of which connect to Edmonton via Highway 216.
There are also public transit options in and around St. Albert, with routes to Edmonton, Spruce Grove, and other neighbouring areas. In short, spending an evening out in Edmonton or visiting friends living in Fort Saskatchewan is always easy.
St. Albert Public Transportation
St. Albert Transit (StAT) is the main public transport provider in the city, with routes to other destinations such as St. Albert Centre, Riel Business Park, and the University of Alberta in Downtown Edmonton. Weekdays offer a range of bus services, including regular and express options. Weekend and late-night bus services are available for those venturing around town after dark.
Popular commuter routes in St. Albert include the 201 to Edmonton via 118th Avenue and Route 202, which connects to Edmonton's LightRail Transit (LRT) system at Kingsway Station. Once in the big city, Edmonton's public transit system can take residents anywhere they need to go.
Other routes link to services and attractions like MacEwan University, West Edmonton Mall, and Royal Alexandra Hospital. StAT's fleet is also home to Canada's first municipally-owned, long-range electric buses, which serve as a sustainable mode of transportation for St. Albertans.
Rideshares such as Lyft and Uber are also available, providing additional transport options for those requiring door-to-door service. Fares from St. Albert's downtown to Edmonton International Airport vary widely based on demand and time of day.
Schools in St. Albert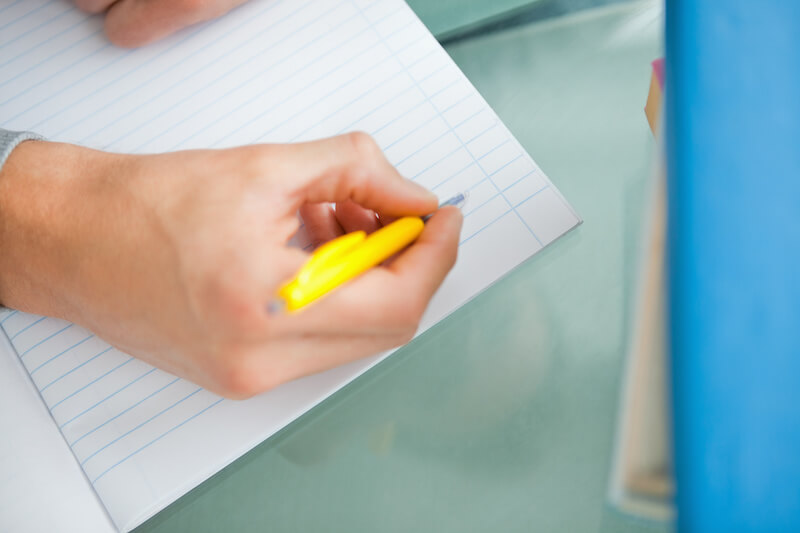 St. Albert Public Schools enrolls over 9,000 students across 15 schools, including Leo Nickerson Elementary, Lorne Akins Junior High, and Bellrose High School. Programs include French Immersion, International Baccalaureate, and Cogito's expanded curriculum for academic excellence.
Greater St. Albert Catholic Schools (GSACRD) also operates 13 denominational private institutions, welcoming students of all faiths and backgrounds. It's Alberta's fourth-largest Catholic school system, with one of the largest single-track French Immersion programs. GSACRD also provides Rec Academy, an innovative physical education program that goes beyond the traditional curriculum. It offers various sporting activities while emphasizing mental health and wellness practices.
Post-secondary options in the area include MacEwan University, the University of Alberta, and the Northern Alberta Institute of Technology.
Experience the Allure of St. Albert
St. Albert's charm lies not just in its verdant landscapes or dynamic cultural offerings but in its community's spirit. A meld of innovation and preservation, the city showcases the best of what Alberta has to offer. For those searching for a locale that offers both tranquillity and vibrancy, St. Albert is a compelling choice that offers a harmonious marriage of nature and culture.