Red Deer Cost of Living: Red Deer, AB Living Expenses Guide
Posted by Justin Havre on Wednesday, July 12, 2023 at 10:04 AM
By Justin Havre / July 12, 2023
Comment
Nestled in the heart of Alberta, Red Deer offers a vibrant and diverse community with a cost of living that appeals to individuals seeking a balanced lifestyle. This mid-sized city combines the amenities of urban living with the charm of a close-knit community. While providing a range of housing options, from modern apartments to spacious townhouses, Red Deer boasts a cost of living that is more affordable compared to larger metropolitan areas. In fact, it's among the most affordable cities in Alberta!
With its robust economy, abundant recreational opportunities, and thriving arts and culture scene, Red Deer presents an attractive destination for anyone moving to Alberta and looking for a comfortable and accessible place to call home.
Housing Costs in Red Deer
Despite Red Deer's moderate size, homebuyers and renters have many options at various price points, from modest condos and manufactured homes to a wide selection of single-family detached properties. Housing is cheaper than more prominent cities in the province, like Calgary and Edmonton, and comparable with other small to medium-sized cities in the region. Residents participating in the Alberta economy are typically equipped to manage housing costs in Red Deer.
Median Home Price
Homes in Red Deer can be found starting under $100,000 for manufactured homes and older condos, and condos typically top out in the low $500s. In comparison, condos for sale in Calgary can be found in the $100s, but the median listing price is over $300,000, and listings can regularly top $4 million.
Newer and larger multifamily units can reach close to half a million dollars. Traditional single-family detached homes are most common and start around $200,000, with the majority selling from the $300s to the $800s. Red Deer's largest and most luxurious homes can reach as high as $1.5–$2 million, whereas luxury homes in Calgary list for a median price of $2 million and can soar above $8 million. The city's highest-priced homes tend to be located along the Highway 2A or Highway 11 corridors, including downtown areas near the Red Deer River. Properties tend to be more affordable in the northwestern and southeastern parts of the area.
Median Rent
While most Red Deer residents own their homes, there are plenty of options for renters. Apartments are most common, though those looking for a rental house may find options from private landlords. Prices start around $900 per month for one-bedroom, one-bathroom units, with two-bedrooms in the $1,200 range. Even larger three-bedroom rentals typically list for approximately $1,300 per month. Newer and larger high-end rentals of various sizes top out at about $1,500–$1,700 monthly. Top neighbourhoods for renters include downtown, West Park, Parkvale, Sunnybrook, Highland Green, Pines, and South Hill.
Utilities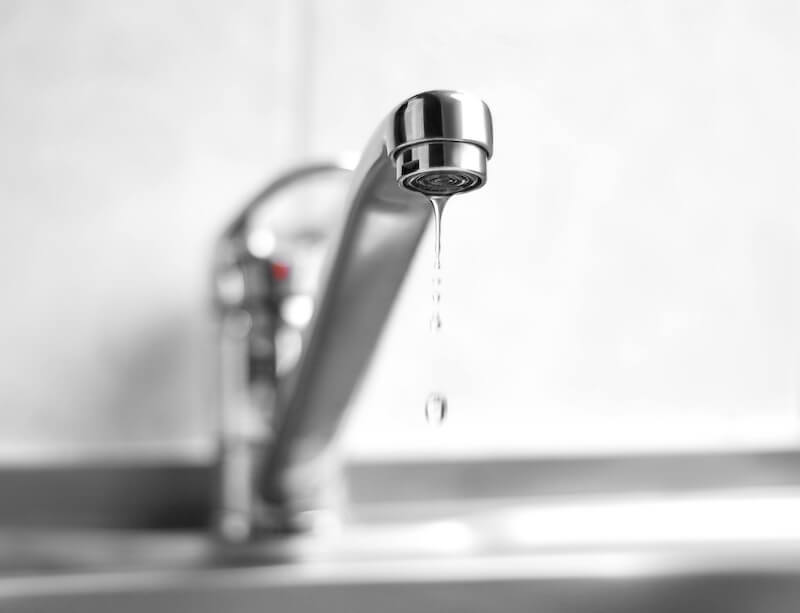 Electric customers can expect to pay 15–20 cents per kilowatt-hour depending on their utility provider, resulting in average monthly bills of approximately $100. Those with natural gas service should expect to pay another $30–50 monthly.
Red Deer provides municipal service for water, wastewater, and trash/recycling collection, which are billed to residents monthly. Water is assessed at $1.69 per cubic meter, wastewater removal at $1.72 per cubic meter, and trash at a flat $23.75 monthly, resulting in a typical bill of around $115–125 per month overall for the average customer. Internet and cable service can vary widely, from as low as $50–75 to close to $200 per month. This results in typical utility bills of $150–400 per month, depending on usage and household size.
Food Prices in Red Deer
Overall, Red Deer residents shopping at supermarkets and cooking at home can expect to spend $250–350 per person per month on average for groceries. This is slightly less than prices in some of the country's larger cities.
Diners at Red Deer's many restaurants will have a choice of diverse cuisine and price points, with options ranging from popular chain restaurants along the major roadways to delightful local favourites downtown. Typical meals cost between $20–40 per person, including tax and tip. This is broadly in line with both Alberta and Canada overall, though those looking to save money or splurge on gourmet dining will have plenty of options catered to their goals.
Transportation Costs in Red Deer
Like many small to medium-sized cities, most travel around Red Deer is done in cars or other private vehicles. Drivers will be pleased to learn insurance costs for their cars are slightly lower than the average for Alberta, with monthly bills around $100 or less. However, these will naturally vary based on driving history, vehicle, and other factors. Gas prices will also vary with market pressures but are typically lower than the provincial average and significantly less than the national average. Nevertheless, residents should remember the additional kilometres they'll drive if they regularly travel to Edmonton or Calgary.
However, driving isn't the only option for residents. Red Deer operates its own bus transit service around town, with a dozen routes serving various destinations. Tickets range from $2.25–2.50 one way, with multi-ride and daily and monthly passes offering per-ride discounts; this is slightly cheaper than public transit in Edmonton, which costs $2.75 for a 90-minute pass. Ridesharing services are also available in Red Deer, though prices and availability will change depending on distance, demand, and more. In addition, more than 100 kilometres of multi-use trails can be used for walking and cycling, and there's even a regional airport (which calls itself "Alberta's low-cost airport") for longer trips.
Healthcare Costs in Red Deer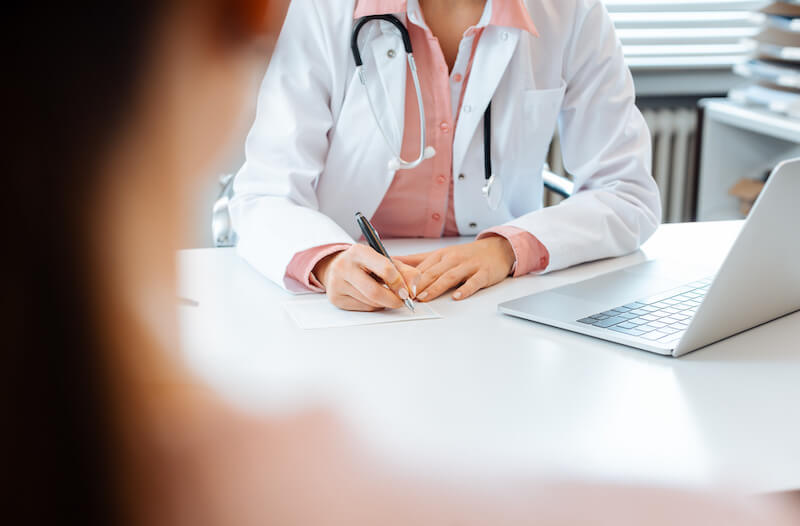 Like other parts of Alberta and Canada, basic healthcare costs are paid by the government-run plan known as Medicare. This covers all medically necessary care without out-of-pocket costs to residents, thanks to funding derived from taxes and other government sources. Alberta administers public care through the Alberta Health Services organization, the country's only integrated, province-wide health system. Beyond the coverage mandated nationwide, Alberta residents also enjoy coverage for some optometry, chiropractic, and podiatry services and some dental, oral, and maxillofacial surgeries. The province operates Red Deer Regional Hospital Centre, a large and well-equipped facility offering many urgent and chronic care types.
However, private health insurance is also available across Alberta's best places to live and province-wide, designed to supplement this basic level of care. Various companies offer plans that cover services like vision and dental checkups, prescription drugs, and other essential care that provincial programs may not cover. Prices will naturally vary significantly based on the age and health of the person covered, the services provided, and other factors. However, premiums generally range from around $50 to $150 per month, with some comprehensive plans reaching the $200 per month range. On top of this, patients will also be responsible for any deductibles or other fees that are part of their program.
Red Deer Child Care Costs
Parents living in Red Deer will be happy to know Alberta offers relatively affordable childcare options for kids of all ages. More than 20 daycare options are located around town, ranging from small to large and with various specialties. Provincial grants to providers defray expenses and keep attendance costs low, while additional subsidies directly to parents help cap out-of-pocket costs. Based on their income, parents will pay no more than $22.19 per day for provincial child care, with some paying as low as $10 per day. The goal nationwide is for all Canadian parents to pay just $10 per day by 2026.
Red Deer residents looking to hire a private nanny will also have plenty of qualified options throughout the area. On average, nannies typically make about $17 per hour. However, this number can increase for additional children, specialized care, or duties beyond child care like cooking. Residents may also lower costs through nanny-share arrangements with other parents.
Entertainment Costs in Red Deer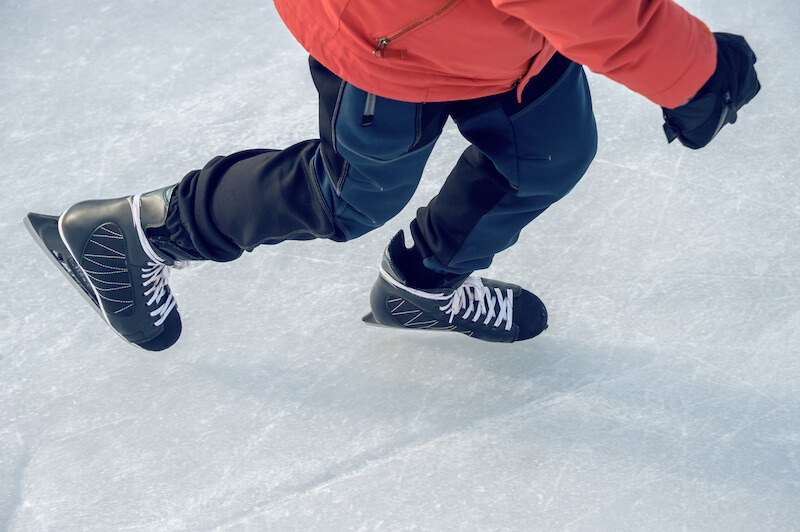 There are so many different and diverse things to do around Red Deer that would-be residents of all budgets will have plenty to keep them occupied. Various parks and museums offer affordable or free fun, with choices like Bower Ponds and the Red Deer Museum and Art Gallery. Nightlife, breweries, and bars can be found in all price ranges, particularly around the downtown area. Red Deer is also home to multiple casinos for those who want to try their luck, including the Red Deer Resort & Casino.
Lovers of pro sports will need to travel to Calgary or Edmonton for NHL, CFL, and Canadian Premier League, but they'll find budget-friendly choices closer to home too. These include the local Senior AAA amateur baseball team—the Red Deer Riggers —and the popular junior hockey team, the Red Deer Rebels. The rural areas surrounding Red Deer also offer a variety of budget-friendly and high-end entertainment, from visits to local farms and historical sites to skiing and golfing.
New Albertans will be pleased to learn the province is the only one in the country not to charge a provincial sales tax. This can make entertainment more affordable, especially for high-priced purchases.
Red Deer Salary
According to city data, typical Red Deer households make just over $90,000 per year. That's lower than the province-wide average and in Alberta's most expensive cities but typical for Canada overall. Per-person full-time salaries typically average around $55,000–$75,000 annually. On an hourly basis, this translates to roughly $26–$36 per hour. That's substantially higher than the minimum wage of $15 per hour that most jobs in Red Deer are subject to. However, students under 18 can be paid $13 per hour in some circumstances, and other rules apply for salespeople and live-in domestic employees. The unemployment rate in Red Deer is slightly higher than in the province and nation overall.
Beyond national income taxes, Red Deer residents are responsible for Alberta provincial income taxes. Individuals earning around $142,000 will face a 10% rate, which rises as high as 15% for those earning more than $341,000. Business owners should note that Red Deer has no additional payroll, business, or capital taxes.
Affordable Alberta in Red Deer
Red Deer strikes a harmonious balance between quality of life and affordability. The city's cost of living—considerably lower than the province-wide cost of living in Alberta—allows individuals to enjoy a high standard of living without breaking the bank. Red Deer's diverse economy offers ample employment opportunities, while its recreational facilities, parks, and trails provide endless avenues for leisure and outdoor pursuits. The city's commitment to fostering a vibrant arts and culture scene further enhances its appeal. Whether exploring local galleries, dining at unique eateries, or attending community events, Red Deer offers an enriching experience for those seeking an affordable yet fulfilling lifestyle in the heart of Alberta.