5 Types of Home Security Systems: Keep Your Home Safer
Posted by Justin Havre on Thursday, December 15, 2022 at 11:55:32 AM
By Justin Havre / December 15, 2022
Comment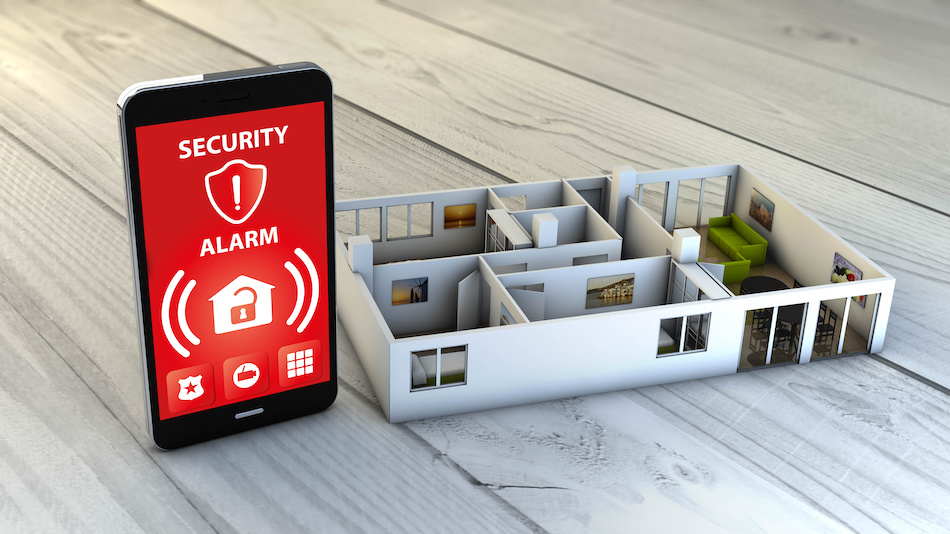 Most home break-ins occur during the daytime when homeowners are likely out and about. Whether you're a homeowner looking to reduce the threat of common household risks, home security is vital. Fortunately, there are several types of effective home security systems that deter burglaries and alert homeowners to other hazards, including:
Intrusion Alarms
Fire Alarms
Smoke Detection
Carbon Monoxide Detectors
Door, Window & Screen Alerts
Video Surveillance & Motion Detection
Each security system has different capabilities, so we'll break down the top five options for homeowners.
Unmonitored Home Security
Any security system can be monitored or unmonitored, but most alarm systems with audible trigger alarms are unmonitored. These systems can ward off intrusions, but someone needs to be inside or close to the home to call the proper authorities. Rural residents may not have neighbours nearby to assist, making a monitored system a better choice.
Monitored Home Security Systems
Monitored home security systems offer a solid layer of protection that complements any alarm installation. Monitoring is relatively affordable, with costs typically remaining under $50 per month, depending on the service provider and the system's features. However, the price of monitoring services is worthwhile for most homeowners.
The primary perk is that monitoring company representatives get real-time alerts when alarms are triggered. First, the company attempts to contact owners to ensure that the alarm has not been set off accidentally. Next, they will call the appropriate authorities to investigate and respond to the incident.
Electric Current Alarm Systems
Electric current security systems are hard-wired and rely on power and backup batteries. Typically, these are basic systems with minimal functions, such as door and window alarms, but they can be upgraded to include more bells and whistles.
These systems operate on a connected circuit that triggers alarms when certain areas of the home are penetrated. While effective, the biggest drawback is that power failures could disable the system. This is why keeping an eye on battery backups is so essential.
Hard Wired Alarm Systems
Hard-wired security systems rely on electrical connections but also need a landline phone connection for those seeking monitoring services. The biggest drawback of hard-wired alarms is that they—like electrical systems—can disengage during power outages or when potential intruders cut the exterior lines.
Wireless Smart Home Alarm Systems
A smart home allows occupants to have a futuristic home experience. Many features of compatible devices can be incorporated into a smart home security experience. Owners can activate and control specific automated gadgets remotely or by voice commands inside the property, even far from home.
Some perks of smart home security installations include getting real-time alerts and viewing cameras with a click of a button. Other systems that can be controlled and monitored remotely or vocally include:
Smart Locks
Motion Sensors
Smart Doorbells
Smart Thermostats
Smart alarms allow for much faster response times in incidents when an alarm is triggered. Owners or a professional company can do the monitoring. Yet, with all the possibilities of these smart alarm systems and ways to expand them, they have become one of the top options for homeowners today.
Prioritize Investing in a Quality Home Security System
With a reliable home security system, owners and occupants are likely to feel more confident whether at home or not. Each home has different security needs.
With this in mind, it might be wise to employ the services of a professional installer to help determine what system and features are needed, just like you might go to a professional to learn about energy efficient home upgrades. Many companies will send out experts to access the property at no cost to ensure customer satisfaction.