4 Things to Know About Buying a New Construction Home
Posted by Justin Havre on Monday, November 7, 2022 at 9:20:52 AM
By Justin Havre / November 7, 2022
Comment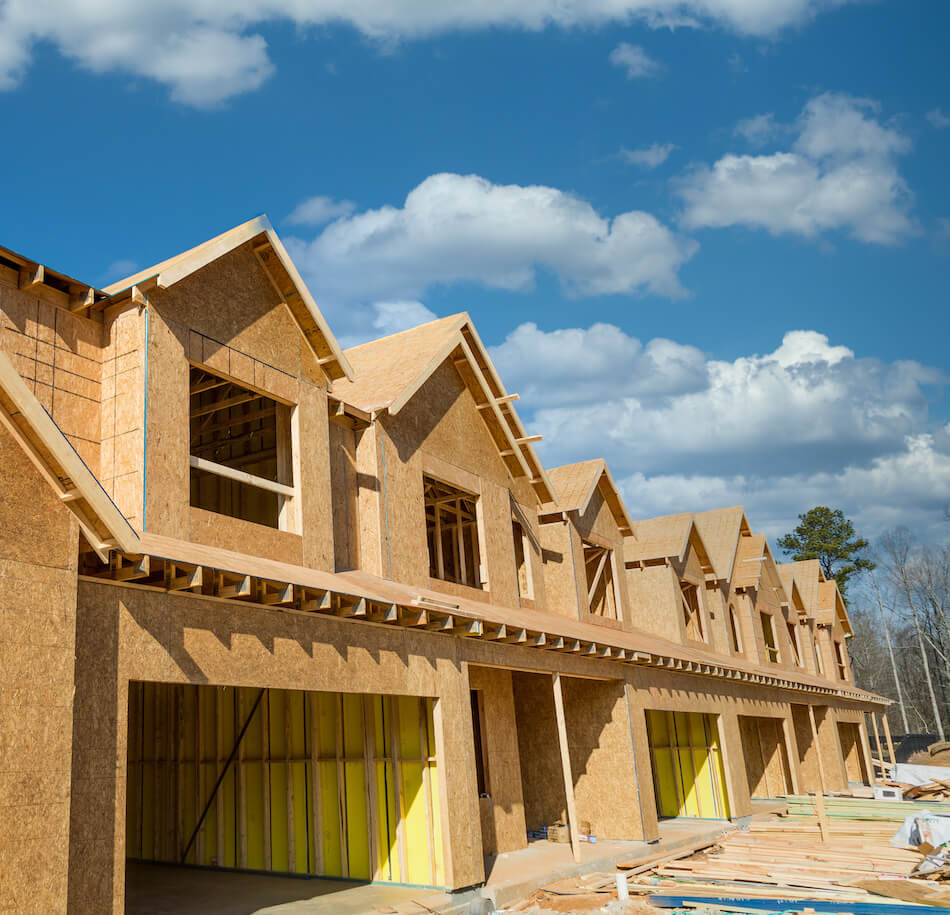 Whether you are planning to invest in a fully custom home or you're buying a brand-new house in a planned community, you'll want to know as much as possible about the new construction process. From finding the land to planning the blueprints and planning energy-efficient upgrades, buying a new build home has many different steps than buying a resale home. However, many of the steps toward realizing the dream are similar. Here's what buyers need to know before purchasing a new construction home.
For informational purposes only. Always consult with a licensed real estate professional before proceeding with any real estate transaction.
Secure an Experienced Buyer's Agent
Home shoppers can buy a new home without a buyer's agent, but having one has many benefits. Those buying in a master-planned community may be assigned an agent.
Which is the best choice: privately secured agents or assigned ones? Buyers' agents working with neighbourhood associations and builders will often work in the best interest of the party they represent. An independent agent works for clients one-on-one, which could provide opportunities for negotiations on pricing.
Optimally, buyers will have the chance to choose an agent on their own. When interviewing potential private agents, buyers should ask critical questions, including:
How much experience do you have with new builds and selling new speculative (spec) and custom homes?
Do you work with local builders routinely?
Are you exclusively associated with specific lenders and builders?
The Canadian Real Estate Association provides excellent resources for homebuyers looking for qualified buyer agents.
Start Looking for New Construction Home Lenders
Buyers who want to get a home down payement to fully or partially finance a new construction project need to start looking for lenders as soon as possible. Loans for custom-built homes differ from standard mortgages because the funds typically need to be secured before looking for a builder. At the very least, the buyer should retain a temporary allowance for funds beforehand.
Some banks offer short-term loan programs that give buyers financial resources to start the project and distribute funds to contractors when necessary during the build. After the project is completed, buyers need to convert the loan into a traditional mortgage option. With this in mind, many new buyers opt to secure a standard mortgage before the building process.
Research Reputable Local Home Building Contractors
Going straight away with the least expensive builder could result in poor results in many cases. Strive to find a balance between affordability and proven success.
In addition to checking online reviews, look at a builder's reputation with the Better Business Bureau in your province. These resources can give buyers a good idea of each candidate's timeliness, responsiveness, reliability, and quality of their work. This type of research and details can be handled by a buyer's agent for buyers short on time.
Carefully Review the Builder's Warranty
In Ontario, British Columbia, Alberta and Quebec, builders must provide new home buyers with a third-party warranty. In other provinces, the choice of whether to offer a warranty is left to the builder. However, Canadian Home Builders Association members are required to provide warranties as a condition of membership.
Most new home warranties include deposit insurance and protection against any defects in workmanship, materials and major structural defects. Additional coverage often includes repairs or replacement of any defective mechanical systems.
Some warranties may include living expenses that offset the cost of temporary housing during construction, when builders make mistakes, warranty repairs, or are delayed. Review the warranty before signing a contract to see what's covered and what's not.
Is a New Construction Home In Your Future?
If so, these tips should be enough to get you off to a solid start and get through the process more quickly and confidently. Having a privately hired buyer's agent with experience who will guide the process is still the best first move to streamline these steps; before you know it, you'll be planning a stress-free move to your new construction home.
For informational purposes only. Always consult with a licensed real estate professional before proceeding with any real estate transaction.