4 Reasons All Home Buyers & Sellers Need a House Inspection
Posted by Justin Havre on Wednesday, December 14, 2022 at 12:08 PM
By Justin Havre / December 14, 2022
Comment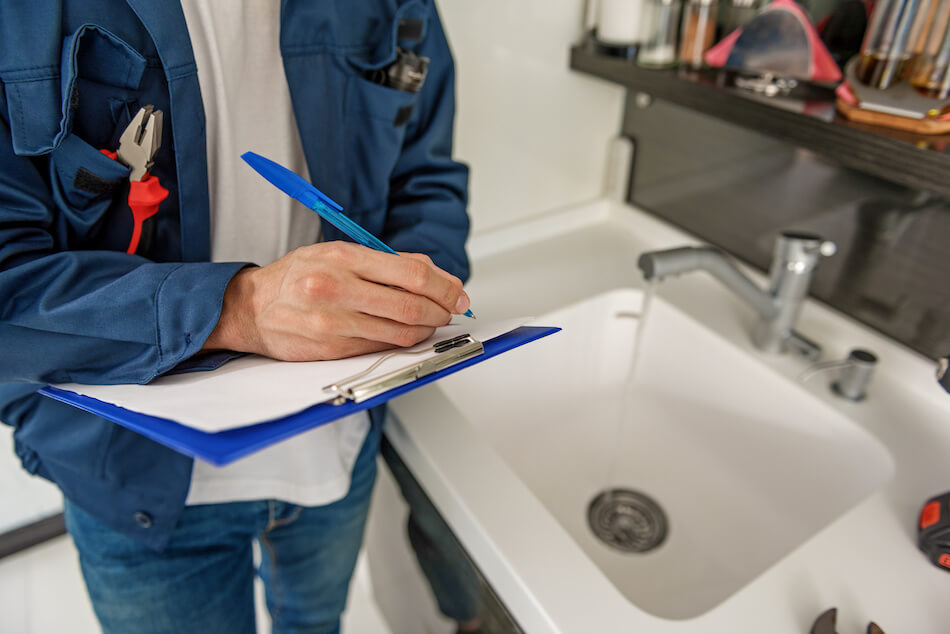 Home inspections are essential to property transactions, and bypassing them could result in buyer or seller dissatisfaction. Professional inspectors can help identify certain defects or faulty systems, even when you're buying a new construction home.This step gives buyers and sellers a heads-up about the home's condition; obtaining the information contained in an inspection report before completing the home closing process is critical. Inspections ultimately play a role in determining a property's value, but there are other good reasons to have one done that we'll cover here.
Home Inspections Are Affordable & Help Avoid Costly Surprises
The average cost of a home inspection in Canada ranges from $300 to $500. However, the actual cost will depend on the size of the property and what the inspector looks at.
Yet, this is money worth spending to benefit both buyers and sellers and is a must for new construction homes. Some of the primary areas inspectors take note of can be costly and inconvenient for new owners.
In addition to obvious cosmetic issues inside and out, inspectors typically look for:
Foundation Cracks
Roofing Compromises
Electrical Issues
Plumbing and Septic Problems
Heating & Cooling System Issues
Window Flaws
Inspections Allow for Home Inspection Contingencies
Buyers can enforce contingency clauses if serious structural or systems issues are revealed in the inspection report before closing. Contingencies allow buyers to back out of their purchase penalty-free within a specified time frame should major defects be found. In certain situations, real estate professionals and lenders will mandate inspection clauses for contracts, especially newly built homes. Stipulations from an inspection report can also make saving for a down payment easier.
Avoid Disappointment in Transactions with Home Inspection
A home inspector can identify what is visibly seen by the untrained eyes of buyers and sellers. Knowing the property's condition, detecting potential hazards and estimating the potential lifespan of home systems play a major role in the transaction.
Employing an inspector certified by the Canadian Association of Home and Property Inspectors may prevent buyer disappointment after moving in. New homeowners don't want to find themselves having to make costly repairs or renovations shortly after settling in.
Another perk is that sellers will be given a chance to make repairs before listing a home, which can affect the asking price. In some situations, sellers might make contractual agreements to make repairs or reduce the asking price to cover costs for buyers. Essentially, inspections are a win-win for all parties involved.
Inspections Can Reveal Possible Insect & Pest Problems
Certain insects and pests can destroy a home, but being able to spot them isn't simple. Many lurk in places that are inaccessible or hard to get to, such as:
Crawl Spaces
Interior Walls
Under Wooden Floors
Baseboards
Soffit Areas
The most destructive pests are typically wood-poring pets like termites, powder post beetles and carpenter ants. Getting rid of termite infestations and repairing the damage they cause will cost homeowners thousands.
Depending on who is performing the inspection, looking for pests may be included, or a separate contractor will need to be hired. Inquiring with the agent about pest inspections is a good starting point for ensuring the home doesn't have a potentially severe pet issue.
Buying or Sell Property? Get a Home Inspection
It is important to note that each province has its regulations concerning home inspections and licensing requirements. For example, the Alberta and British Columbia provinces require that inspections be completed by certified inspectors.
Getting a home inspection can be as valuable as any of the best home renovations. No matter how safely you structure your home-buying budget failing to schedule an inspection can bring expenses that upend it. Conversely, sellers with homes in good condition can recover greater profits while still being realistic about the property's value when negotiating with homebuyers. Inspections put all parties in a fair and proper position for the transaction.